Happy Birthday USA!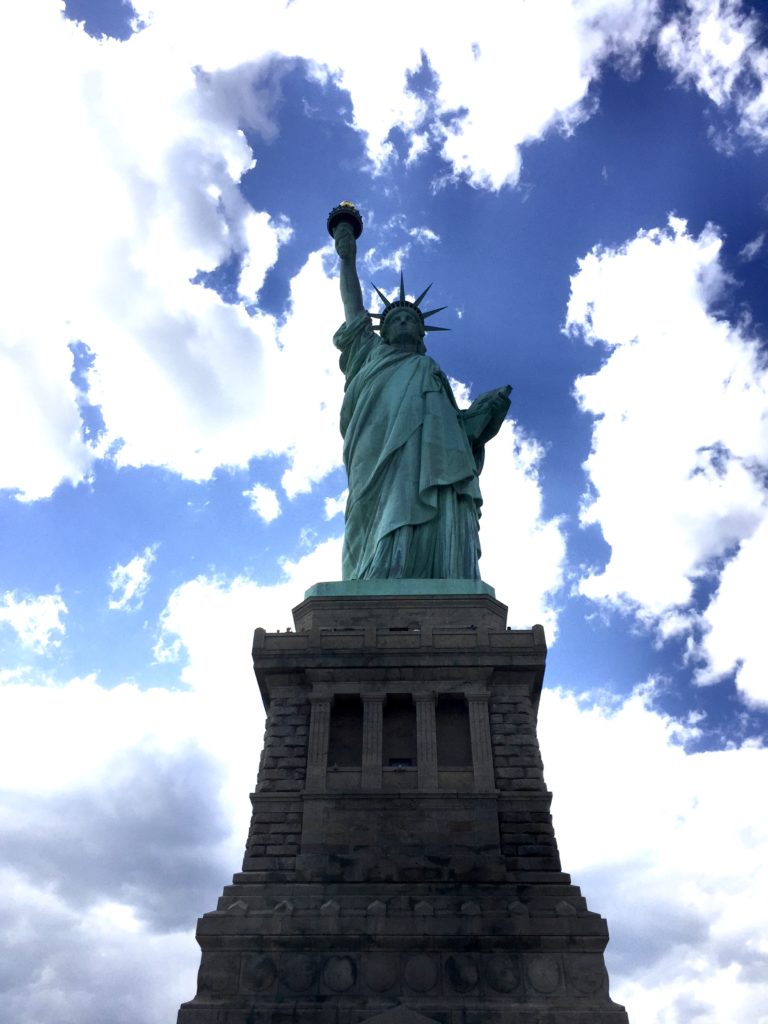 Today, as we celebrate our nation's birthday,on the 4th of July, I would to like share a few photos that fill my heart with American pride. These shots were taken during a recent trip to New York City.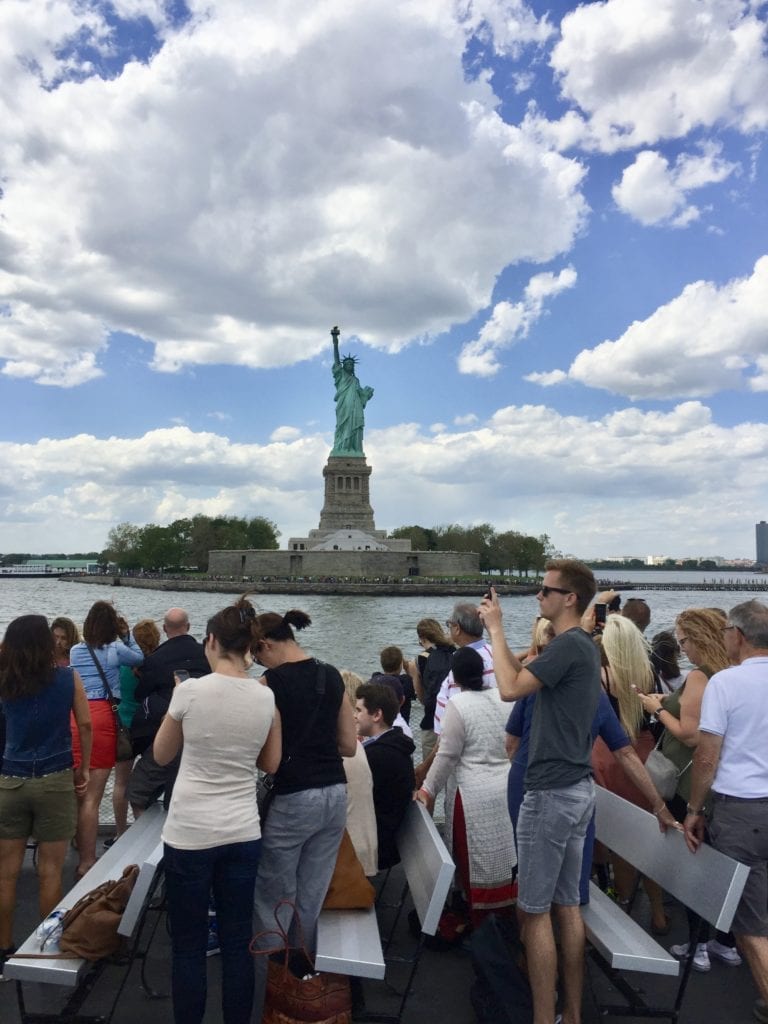 The ferry boat ride to the Statue of Liberty is a magnificent journey of expectation and wonder. As we approach the island the view is amazing. All eyes are on the horizon. The closer we get to our destination the larger and grander she becomes.
One World Center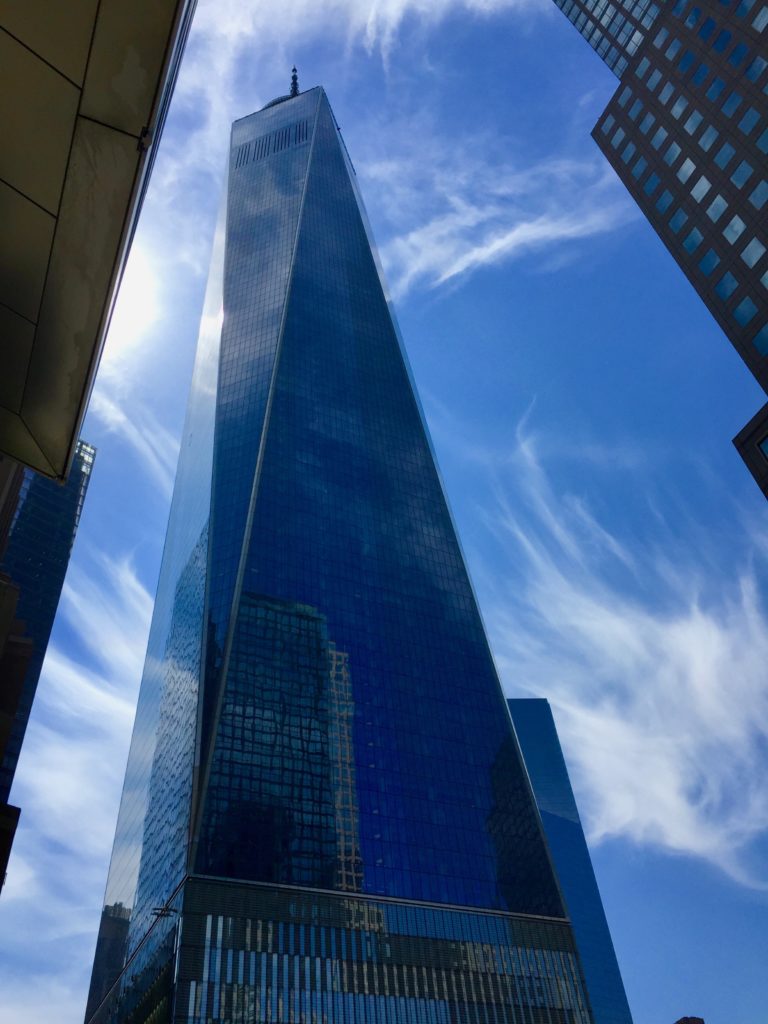 Similarly, the One World Trade Center is amagnificent sight to behold. Standing tall and reflecting the world above, it is an amazing tribute to the memories of 9/11.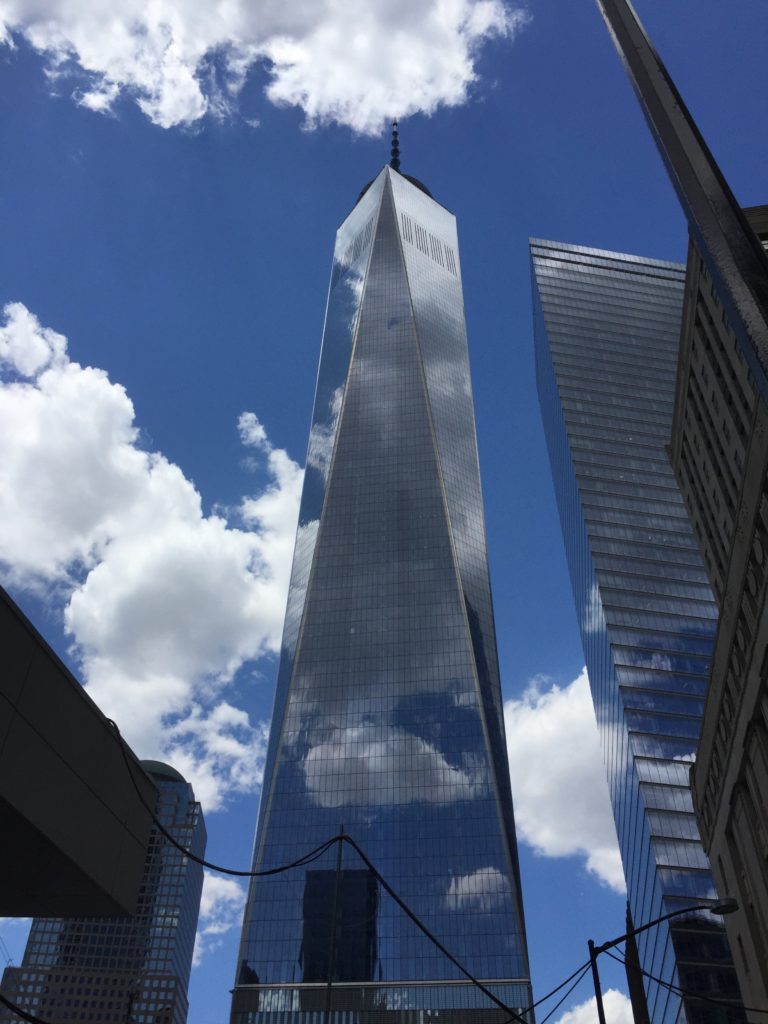 At street level, the view of the One World Trade Center is breathtaking. Since, the building is radiating the reflection of the sky onto the buildings, one feels the essence of one big world all around.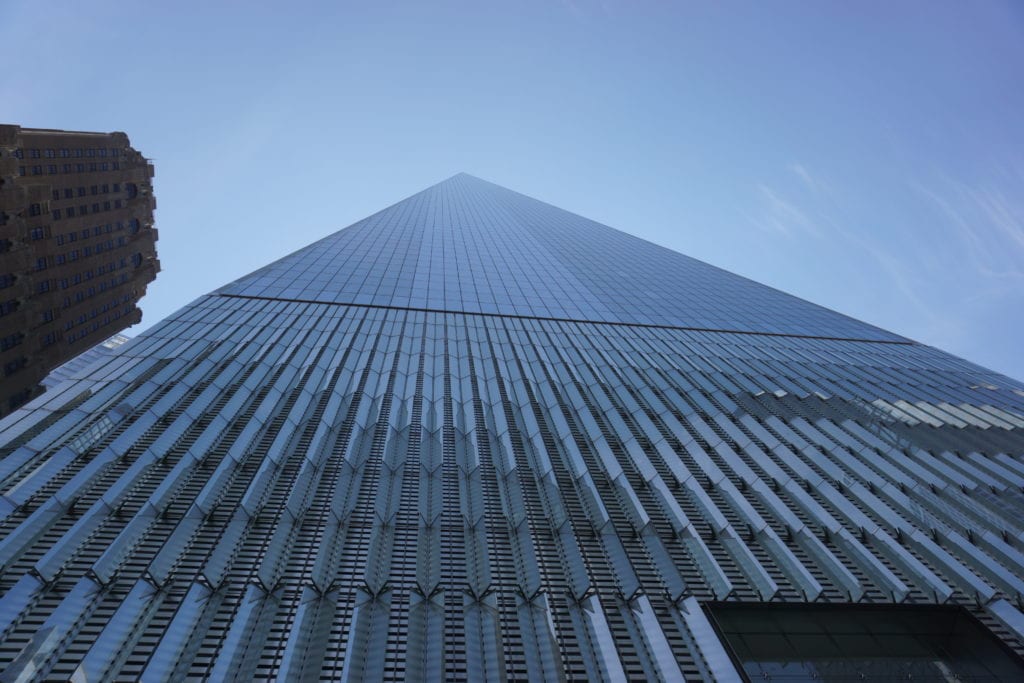 Meanwhile, while standing at the base of the One World Trade Center and peering upward, it feels as if the building is touching into heaven.
Reflecting Pools At One World Center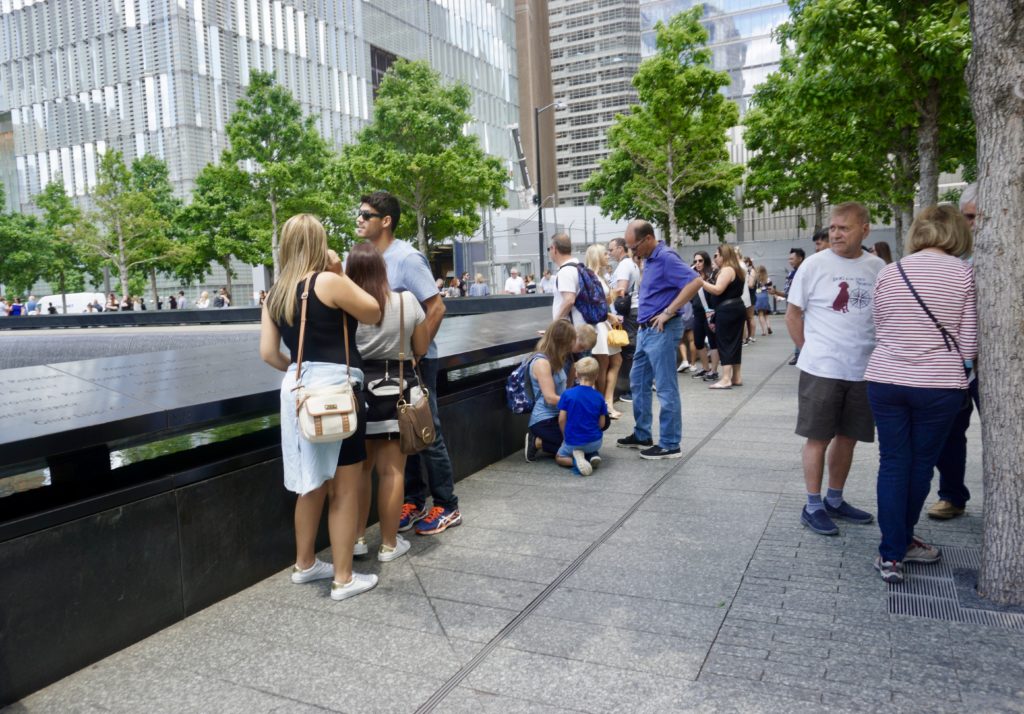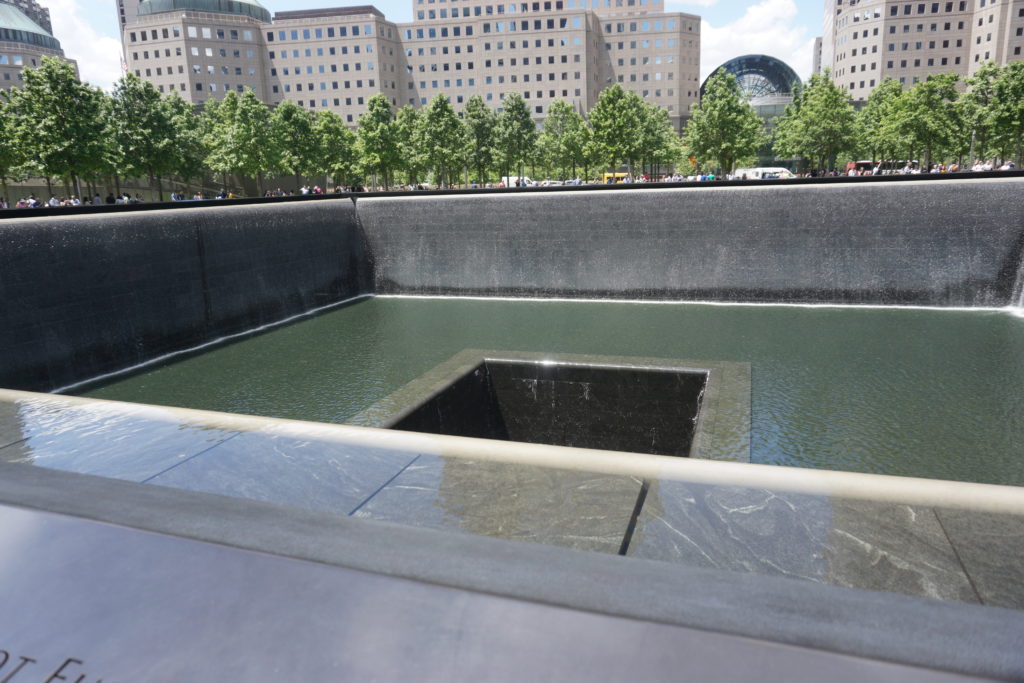 Having a size that is unmatched elsewhere, the two reflecting pools outside the Memorial remind visitors of  the lives that were lost on September 11.  Respectfully, the twin reflecting pools are set in the footprints of the Twin Towers. These manmade waterfalls consist of cascading sheets of water droping 30 feet down into reflecting pools below. Etched into the walls surrounding the pools are the names of all the people whose lives  were lost.
Thanks for joining me on this 4th of July 2017.
May we all experience love, peace and happiness today.
Rosemary
SaveSave
SaveSave
SaveSave
SaveSave
SaveSave
SaveSave
SaveSave
SaveSave
SaveSave
SaveSave
SaveSave
SaveSave
SaveSave
SaveSave
SaveSave
SaveSave