Autumn Days Are Here – Are You Ready?
Whether we're really or not autumn has arrived!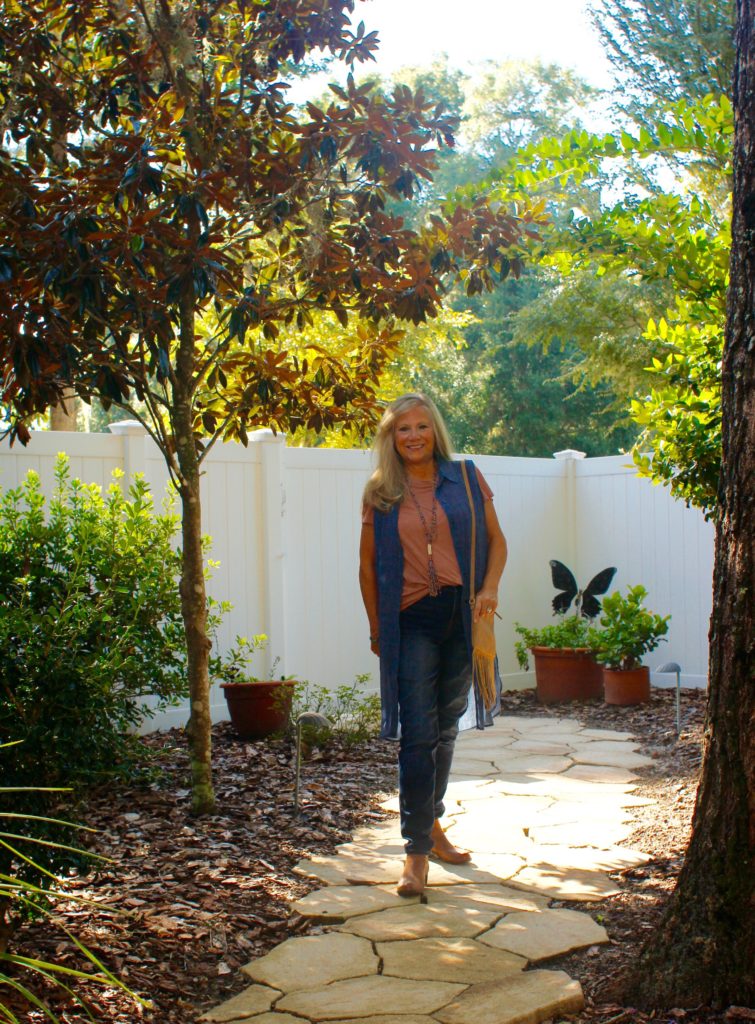 The autumn equinox is today, Thursday, September 22, 2016.
Equinox? What does that mean?
I'm off to Goggle to check it out.
Equinox means that "twice a year the sun crosses the earth's equator and the day and night are of equal length". In autumn the temperatures begin to drop and days start to get shorter than the nights.
Our weather forecast here in North Florida is a high of 90 degrees today. The coming cooler temperatures will be a welcome change.

Our temperatures are still summertime warm.
The light is changing fast and night is coming earlier than it did a couple weeks ago.
My first fashion transition is with color. My summer time brights and pastels are traded for neutrals and shades of colors that reflect the changing season.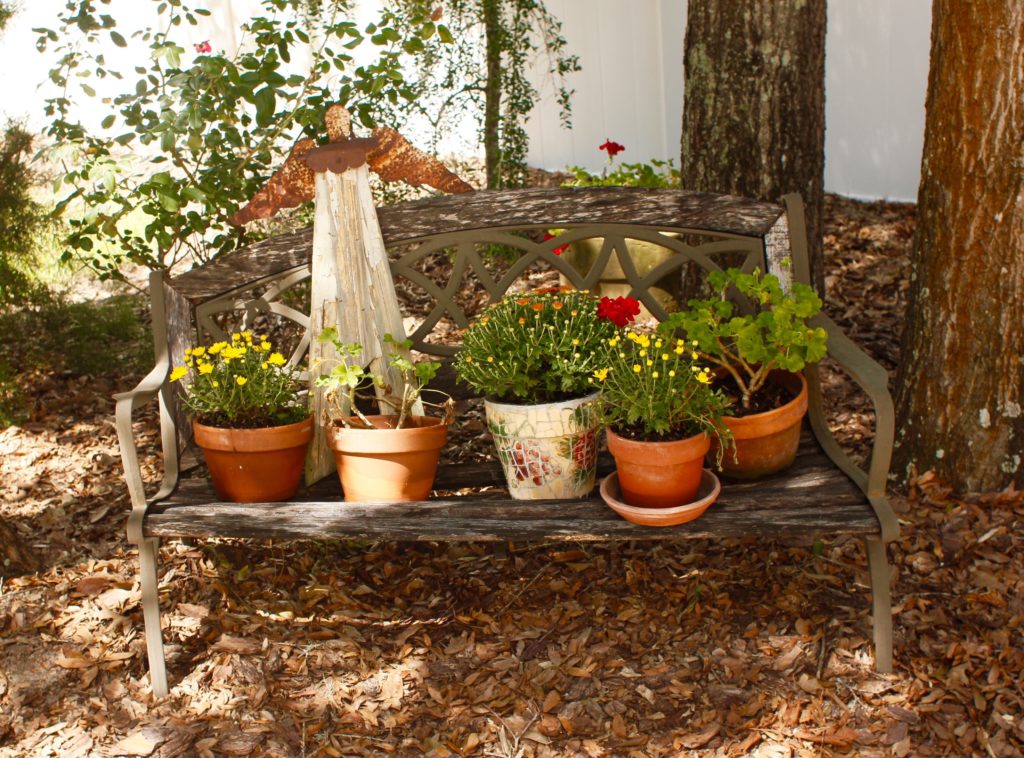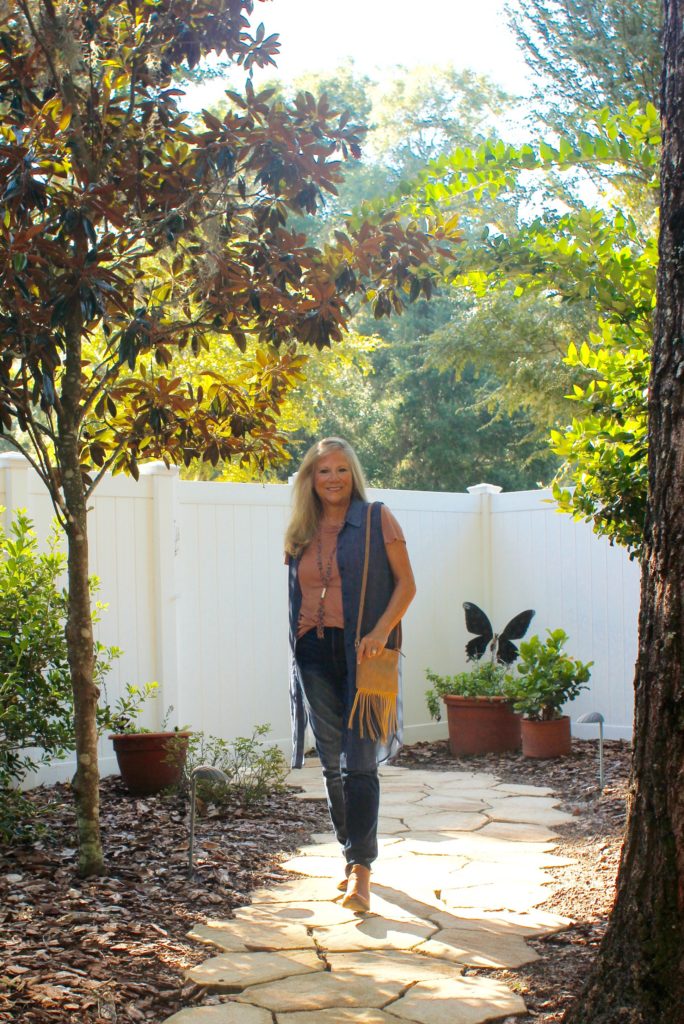 The outfit that I am wearing consists of both summer and fall pieces.
My top is a cinnamon colored linen Lou Grey tee. I have layered it with this summer's linen tunic from Chico's. The tunic was featured in an earlier blog post this summer here. Chico's denim jeggings and Lucky Brand ankle boots complete my first fall look of this season.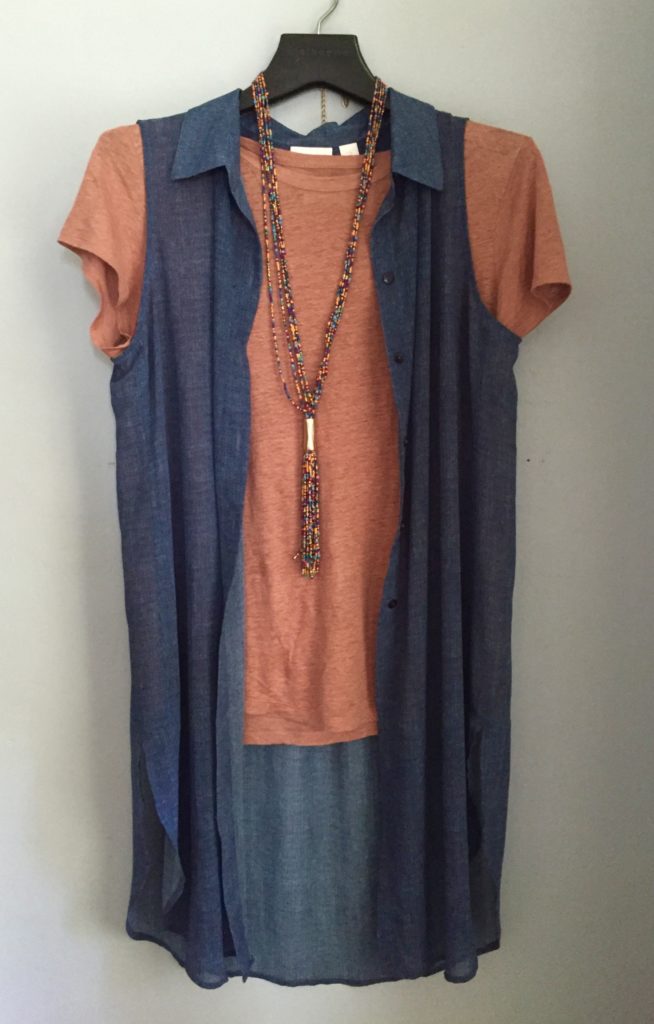 My accessories included a multi colored beaded tassel necklace. It was purchased at Chico's on the summer sale rack.
The boho fringed bag was gift with purchase from Victoria's Secret. Don't you just love when we get those little freebies that we wouldn't normally buy?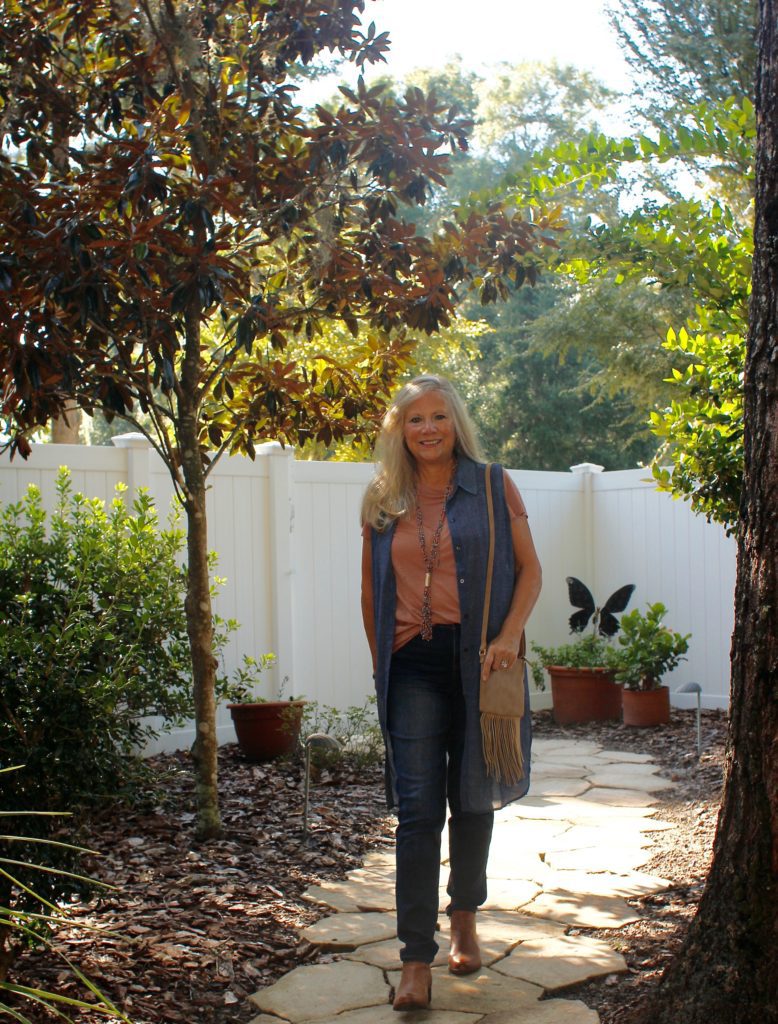 Some Fun Autumn Equinox Facts:
On the equinoxes, the sun will rise and set precisely due east and west. It's a perfect time to set your sundial or compass.
On the equinoxes, every location on Earth is in the position for people to see the sun shining. This even applies to those living on the North and South Poles.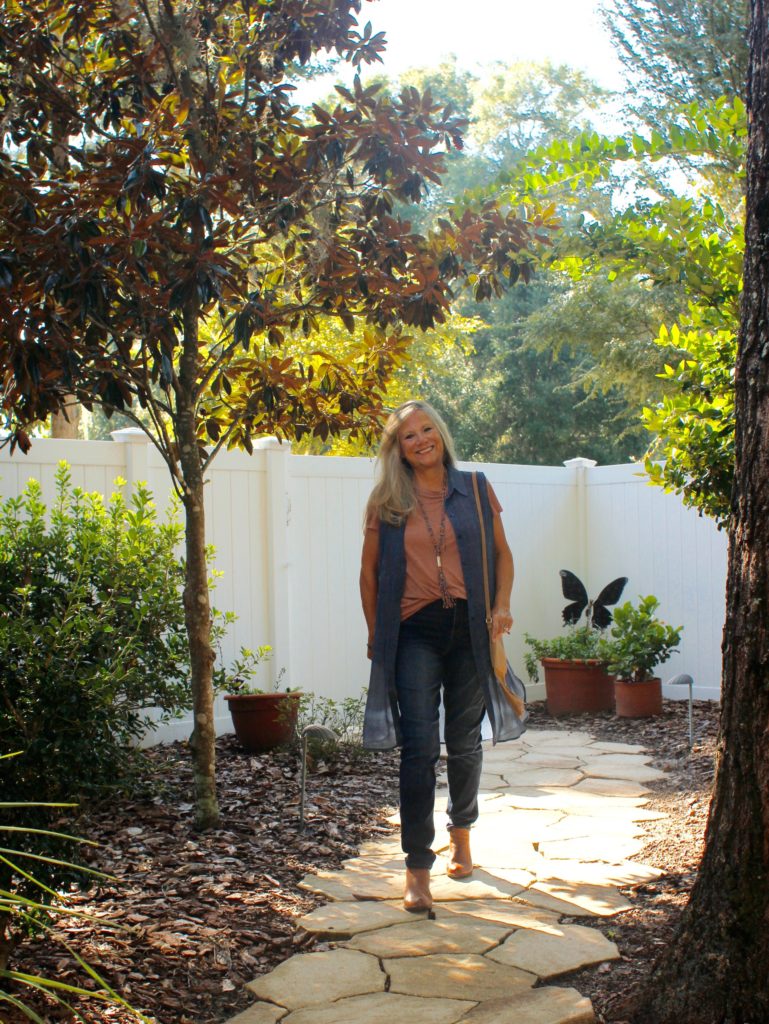 Are you excited for the coming autumn season?
What are your methods of transitioning from summer to fall?
Thanks for joining me and stopping by Distinctly Southern Style.
You can also follow me on Facebook, Pinterest, Twitter and Instagram or leave me a comment in the section below. I love hearing from you.
Remember to have fun loving and living life to it's fullest!
Rosemary
ps: As always all creative and opinions are my own.