Black and White When It's Hot!

I'm wearing black and white because it's hot here!
Transitioning from from summer to fall in the Florida heat is a challenge. One solution is to ditch the  florals and pastels of summer in favor of two basic colors. Today I'm choosing black and white.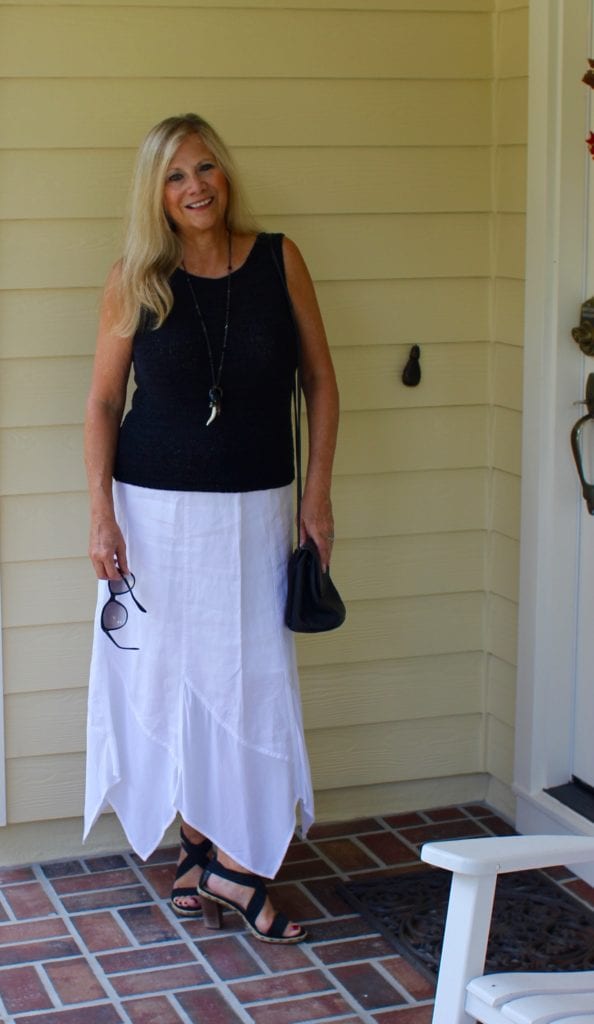 While the temperatures are still hot here in North Florida, the calendar is saying it's fall. My solution is to pair summer pieces of clothing in a different context.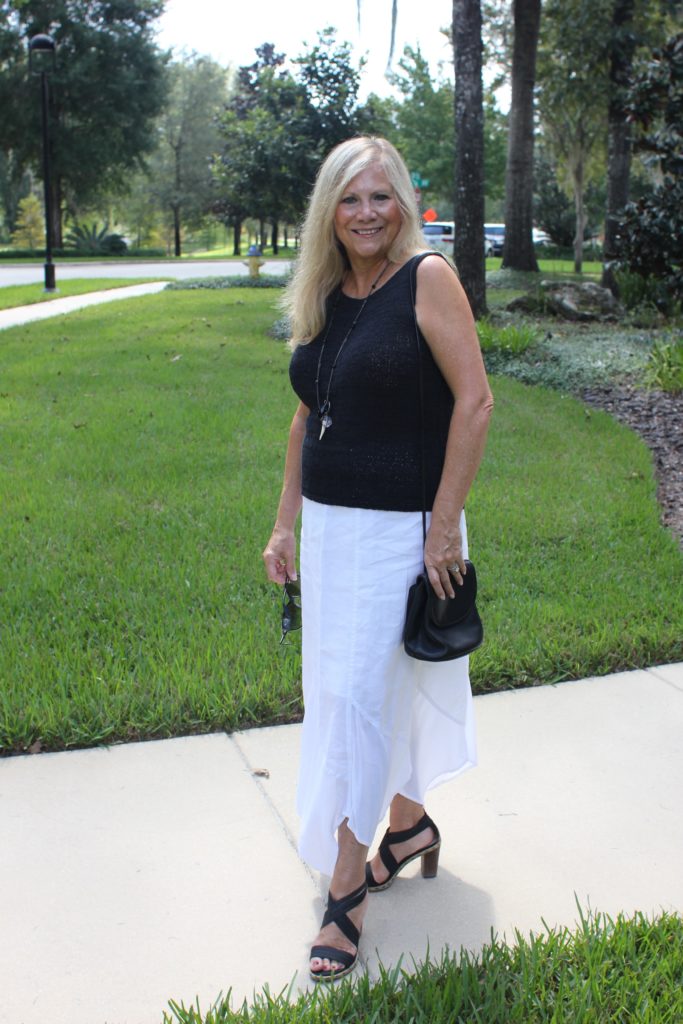 I'm wearing my white skirt. In summer I love wearing this skirt with a white top for a white on white effect.  Today, I have topped it with a black cotton knit shell. I'm cool and feeling seasonally appropriate  Both of these pieces were purchased at Chico's. The skirt was purchased this past summer and the top is much older. The top is just a basic black shell.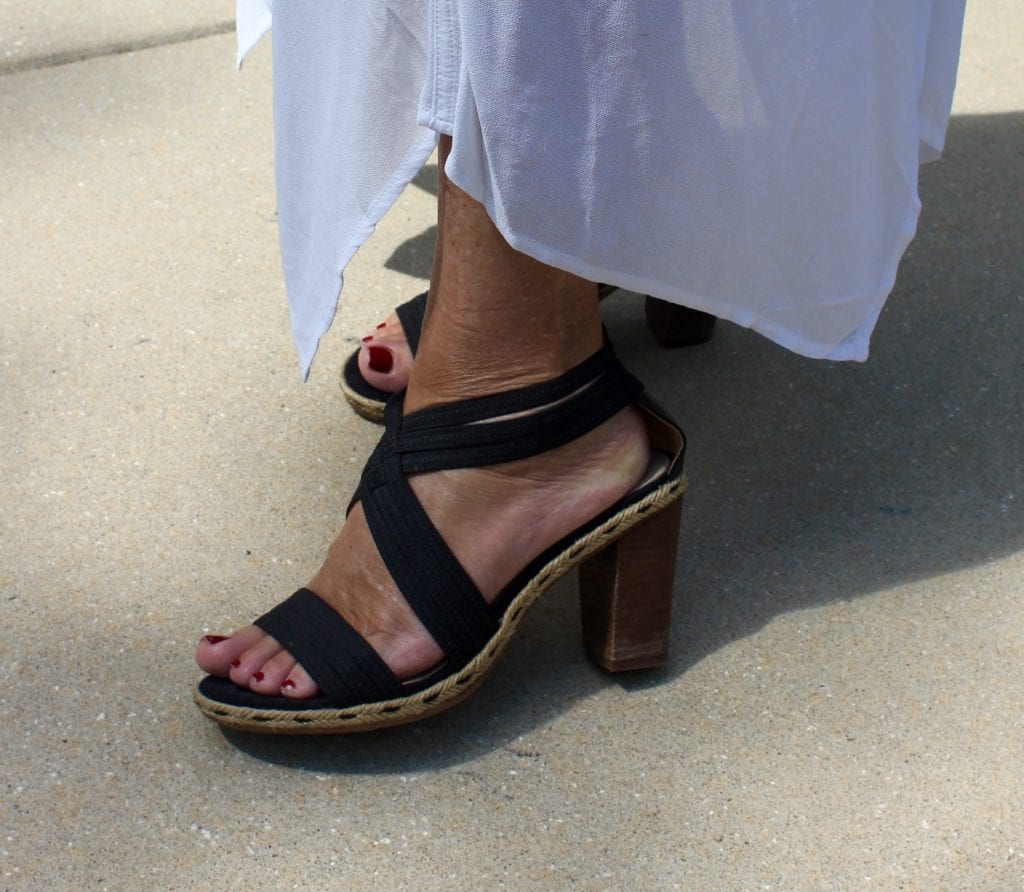 These shoes are another case of "what's old is new again". 
I've had them for ages.  I don't know the brand.
They're very comfortable and there are many similar styles are in the stores this season.

My little black bag is Fossil and I have had it for ages too.
I recently read in a couple fashion news articles that, " Matching shoes and handbags age us 10 years".
That statement has stuck with me.
I love the bright statement bags. I also love matching too. I'm thinking fashion is what we like and what reflects who we are.
If you have been following my blog for a while you have seen that I love fashion.
Most of my outfits are not new items but pieces that I have collected over the years. I buy mostly basics and love getting them on sale.
I have found that for me, the best sales are online, especially on or around holidays.  My tip for you is that you still have to shop. You have to pay attention and know what you like. Have a dream list.  Don't impulse buy. When you get the email you'll know exactly what it is that you want to buy.
Are you a sale shopper? What's you best tips? Please share.
Thanks for joining me and stopping by Distinctly Southern Style.
You can also follow me on Facebook, Pinterest, Twitter and Instagram or leave me a comment in the section below.
I love hearing from you.
Remember to have fun loving and living life to it's fullest!
Rosemary
ps: As always all creative and opinions are my own.