Ready To Read?
Reading a good book is out and out one of my favorite past times!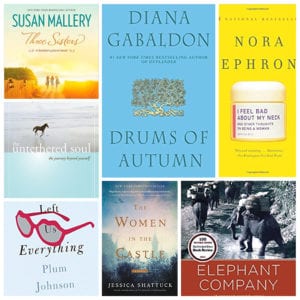 Because I love reading, I also love sharing books that I have read. Here are some of  my recent reads from the first half of the year with a short, personal review. Since, the summer has been really busy, I listened to several of these on audio.  In fact, I found the audio versions really enjoyable, especially the ones with foreign accents. On account of, it made the experience so real. Plus, a couple were perfect in audio as I went about my daily walks. However, my most common method of reading is on my iPad. Since, I like to read a couple different books at a time the iPad works wonderfully for me. Wherever I go, my library is always in my tote .
This list was filled with a variety of  different topics ranging from historical, to spiritual and some easy summer reads.  I love the light reads for summer, but I have included some past picks from my book club. I always enjoy getting recommendations for books from someone who has read them. Maybe, you can find a few interesting books from this list!
LET'S HIT THE BOOKS!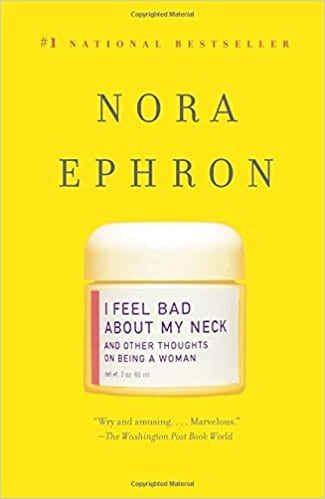 Here it is ladies! A candid and funny look at the challenges of women as they mature. Oh, now what could that be? Menopause, empty nests, you name it Nora Ephron shares it! And boy is she funny!
"I Feel Bad About My Neck"  is a delightful treat for all women including those of a certain age.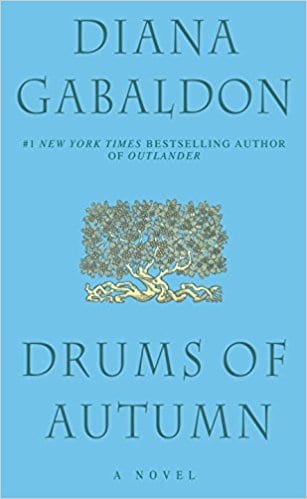 I'm an Outlander fan!  Now, you know one of my guilty pleasures. Diana Gabaldon's series of best selling Outlander novels are now on TV and I have been hooked from the beginning.  From the start, the storytelling is unrivaled. It is so amazingly rich in history and memorable characters.  It's a love story, a historical novel, an adventure story all rolled up in fantasy. Here, in the "Drums Of Autumn", which is the fourth novel in the series, the story has picked up 20 years in the future. I don't want to give away any details. But, if you've made it this far in the series, you won't be disappointed with "Drums of Autumn".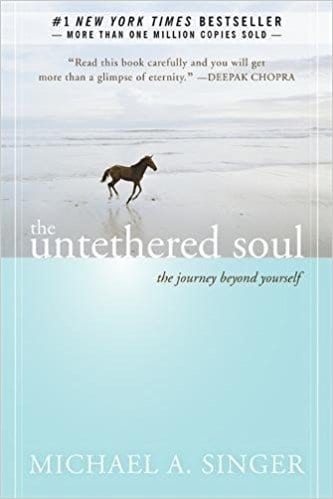 If you are looking for an inspirational read, you may very well like "The Untethered Soul" by Michael A. Singer. I enjoyed listening to this book on my daily walks. While, walking in the mornings, I usually like to listen something inspirational. By, expressing some very interesting ideals on habitual thoughts, the author shows how to transform the personal relationship with one's own self and become more present moment conscious.   Personally, I like present moment thinking and look for methods to remind me to keeping practicing.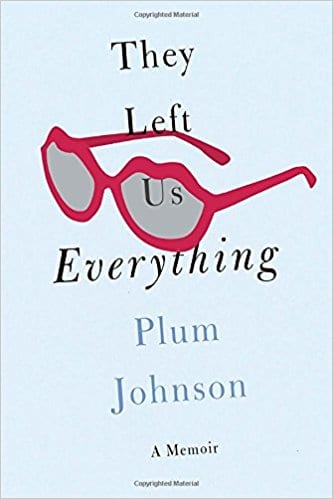 "They Left Us Everything"  is a memoir, by author Plum Johnson, recalling the transition of her family from her parents generation to her own.  She and her three younger brothers are now middle-aged and making new life choices for themselves. Plum has spend the past two decades caring for her elderly parents, getting divorced and now the task is falling upon her to clear out and sell their childhood home. The story is a warm, touching and truly heartfelt look at the sandwich generation. Plum's first thoughts were, "How tough will it be? I know how to buy garbage bags."  It turned out to be much more than buying garbage bags, but well worth the process.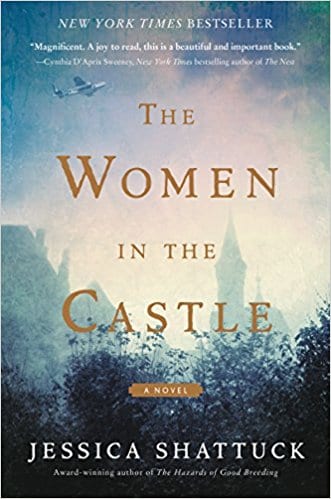 "The Women in the Castle"  is the story of three women who come together to live with their children in a deserted Bavarian castle at the end of World War II. Their secrets and choices that they have made before, during and after the war are what bring them together and what tear them apart. Life is never black and white. The Women in the Castle is a vivid reminder of war and its after effects. It examines  what it means to survive the unthinkable, to love the unacceptable , and finally, to forgive the unforgivable.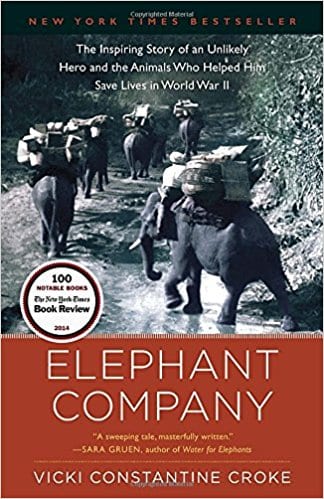 "Elephant Company" by Vicki Constantine Croke was another of my book clubs recent choices.
The novel, "Elephant Company", is the amazing story of James Howard "Billy" Williams. On account of his uncanny rapport with the elephants of Burma in 1920 he is  transformed from a young war hero into as he said: " a better man".  Therefore, the unfolding story of friendship between man and the elephants is told. Accordingly, amazing  and unexpected  facts about the elephants are revieled.  To this end, the story is part history, part biography and an in-depth look at astounding facts about the elephants. Because of his skill and trust from the animals Williams became known as "Elephant Bill".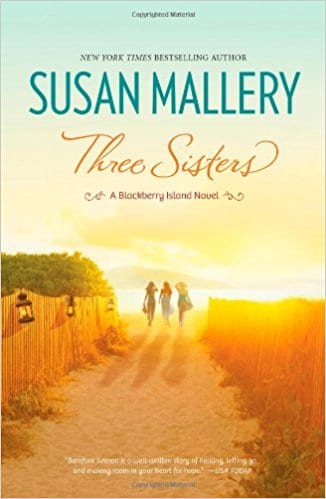 "Three Sisters " by Susan Mallory is an ideal summertime beach read. Ultimately, it's a story of the friendship that develops between three women living on Blackberry Island. Specifically, drawing them close is the physical proximity of their homes.  To explain, "Three Sisters" is the old name given to the three, turn of the century,  Queen Anne – style homes sitting side by side on the highest hill on Blackberry Island. Notwithstanding, each women is so different in her background and ideas, yet they finally establish a strong unbreakable bound of sisterhood. Thus, Three Sisters!
I hope that you have enjoyed my little book review!
 Since, I have certainly enjoyed sharing with you and have hopes that you might share some of you good reads with me!
I would love to hear from you!
Thanks for stopping by!
Rosemary
This website contains links that may generate income for Distinctly Southern Style . All creative and opinions are my own.