In And Out All Day Long
Casual dressing, what do you wear on ordinary days? I want comfort along with style. And so my answer is keep it as simple as possible.
Because I have a home office, most of my days are just generally casual dressing days! I always have lots to do with nothing in particular that is calling out for special dressing concerns. Many times I call that day Monday.  Since I'm busy clearing up all those loose ends from the weekend and preparing myself for the coming week, I never really know what my day will hold. And so my dressing style needs to be simple and casual.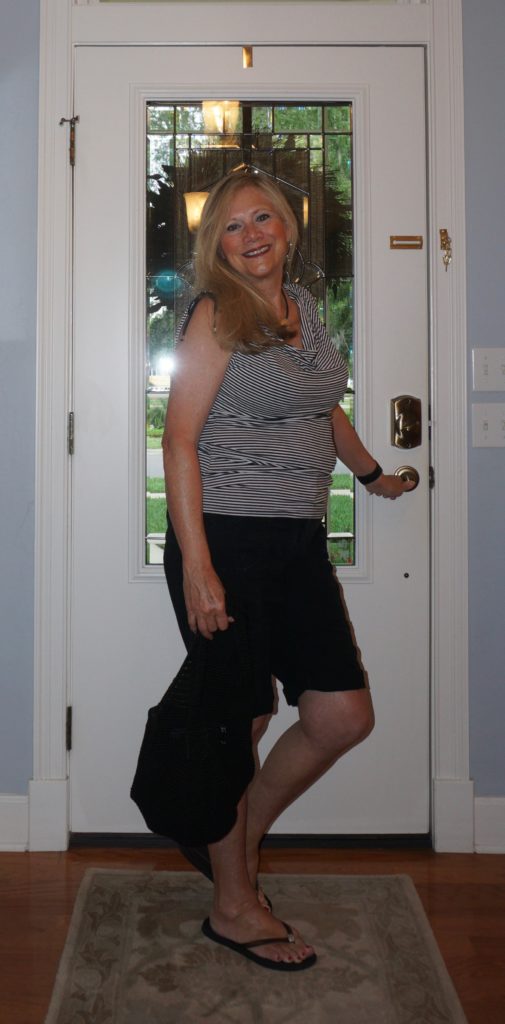 Today I am wearing an outfit that has been in my closet for ages. It's simply shorts, a top and flip flops. That's one of my definitions of casual Floridian dressing. Sloppy doesn't do it for me, but simple and comfortable, that's my attitude.
As always, "thanks" for joining me and stopping by Distinctly Southern Style.
Also you will find me on Facebook, Pinterest, Twitter and Instagram .
In addition you can join me with your thoughts and ideas in the comment in the section below. I love hearing from you.
Remember to have fun loving and living life to it's fullest!
Rosemary
ps: as always all creative and opinions are my own.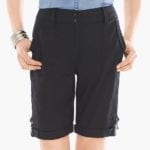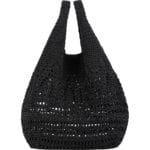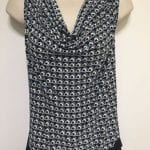 labels:shorts (older Chico's similar)here, tote: (older Sac similar)here,top ( older similar) here