Ready To Read?
Reading a good book is out and out one of my favorite past times!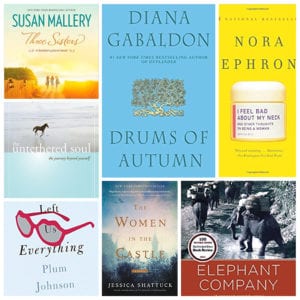 Because I love reading, I also love sharing books that I have read. Here are some of  my recent reads from the first half of the year with a short, personal review. Since, the summer has been really busy, I listened to several of these on audio.  In fact, I found the audio versions really enjoyable, especially the ones with foreign accents. On account of, it made the experience so real. Plus, a couple were perfect in audio as I went about my daily walks. However, my most common method of reading is on my iPad. Since, I like to read a couple different books at a time the iPad works wonderfully for me. Wherever I go, my library is always in my tote .
This list was filled with a variety of  different topics ranging from historical, to spiritual and some easy summer reads.  I love the light reads for summer, but I have included some past picks from my book club. I always enjoy getting recommendations for books from someone who has read them. Maybe, you can find a few interesting books from this list!