Outfits Don't Have To Be New To Be Current!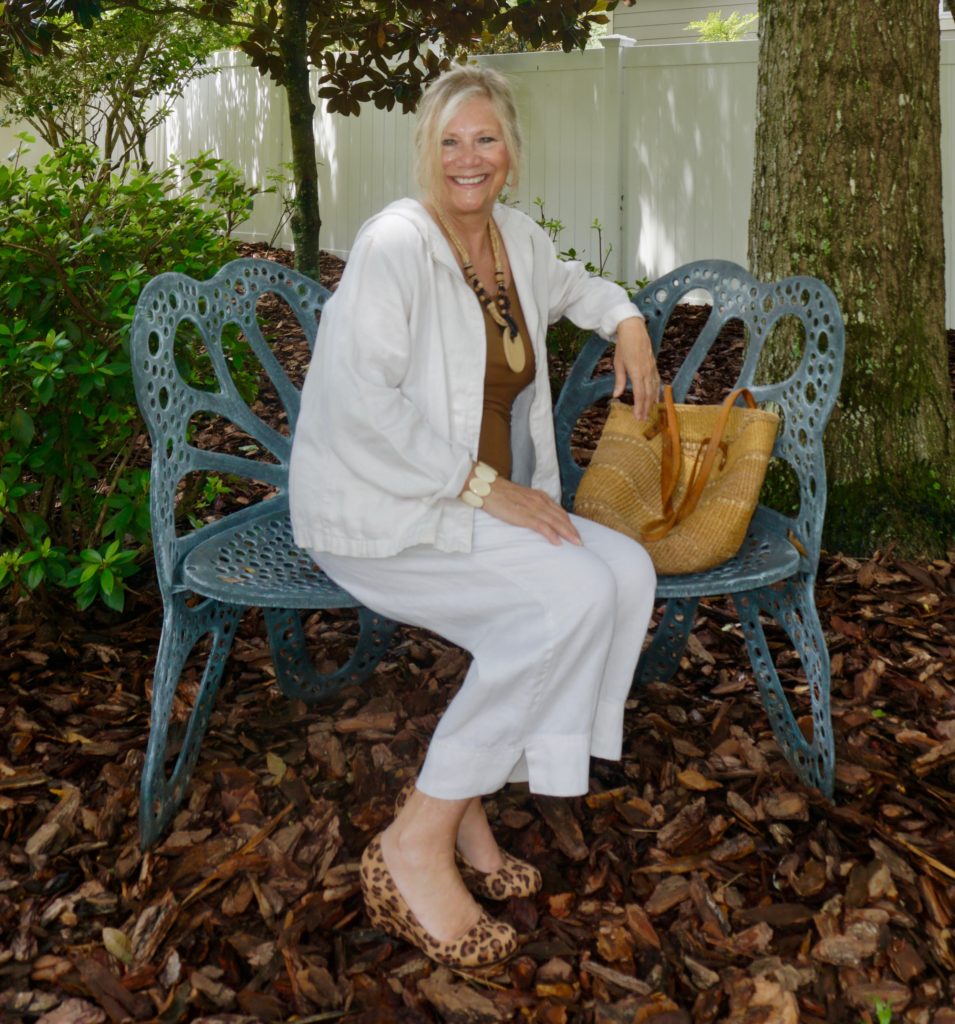 Fashion Investment Pieces Are Timeless!
Because an outfit is fashionable it doesn't mean that it has to be new. By purchasing good quality, well made items a basic and lasting wardrobe can be easily built. Consequently, a summer material such as  linen is an excellent example of this practice. Today's featured outfit from my closet is nine years old.