Tunic Dress and Leggings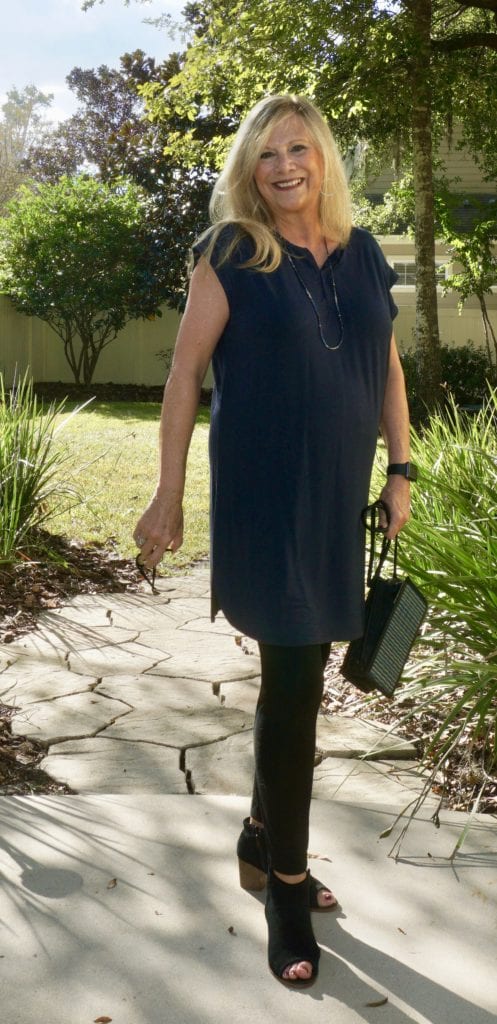 TODAY'S OUTFIT
I am a huge fan of tunic dresses and tops. Since I am always looking for comfort along with style,  I was so happy when I discovered the tunic dress several seasons ago.  Before my recent trip to California, I found this tunic dress at my local boutique. It is soft and roomy and has the tailored classic look that I love. It is perfect as a top to wear with leggings and booties which I did in this outfit. Also, the deep blue color makes it a perfect match with skinny jeans. This is one of several tunic dress/tops I have right now but I am always on the lookout for more because they can to worn almost year round here in the south. As you can see here, for fall I have paired it with lightweight leggings and in winter I will add a long sleeve tee and skinny jeans, along with boots. And come our Florida spring I will just go with the dress and sandals. As for accessories, for me the simpler the better, long necklace, earrings and my handbag…ready to go!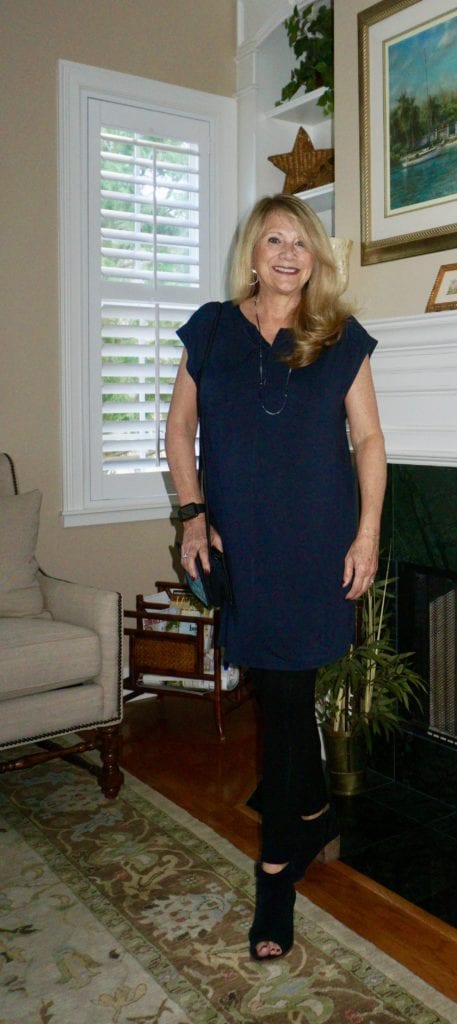 HOW TO PUT THIS OUTFIT TOGETHER
My outfit today is entirely from my personal closet. But, if you like what you see and would like to copy some aspect of this outfit, I have posted several links below to give you an idea of where you might find comparable items. Finally, my handbag is one of those soft, inexpensive bags found in the hotel gift shop last year. When traveling and away from home, I always love treasure hunting in hotel gift shops. Luckily I always manage to find at least one unique treasure and it's always better if it's off-season and on sale.
Thanks for stopping by, I hope you enjoyed today's post.
Perhaps, you will also follow me on Facebook, Pinterest, Twitter, and Instagram or leave me a comment in the section below.  It's always great hearing from you and reading your comments and thoughts on today's topic.
Until next time, have fun and enjoy every moment!
Rosemary
This website contains links that may generate income for Distinctly Southern Style. All creative and opinions are my own.
SaveSave
SaveSave
SaveSave
SaveSave
SaveSave
SaveSave
SaveSave
SaveSave
SaveSave
SaveSave
SaveSave
SaveSave
SaveSave