What's Cooking For Supper?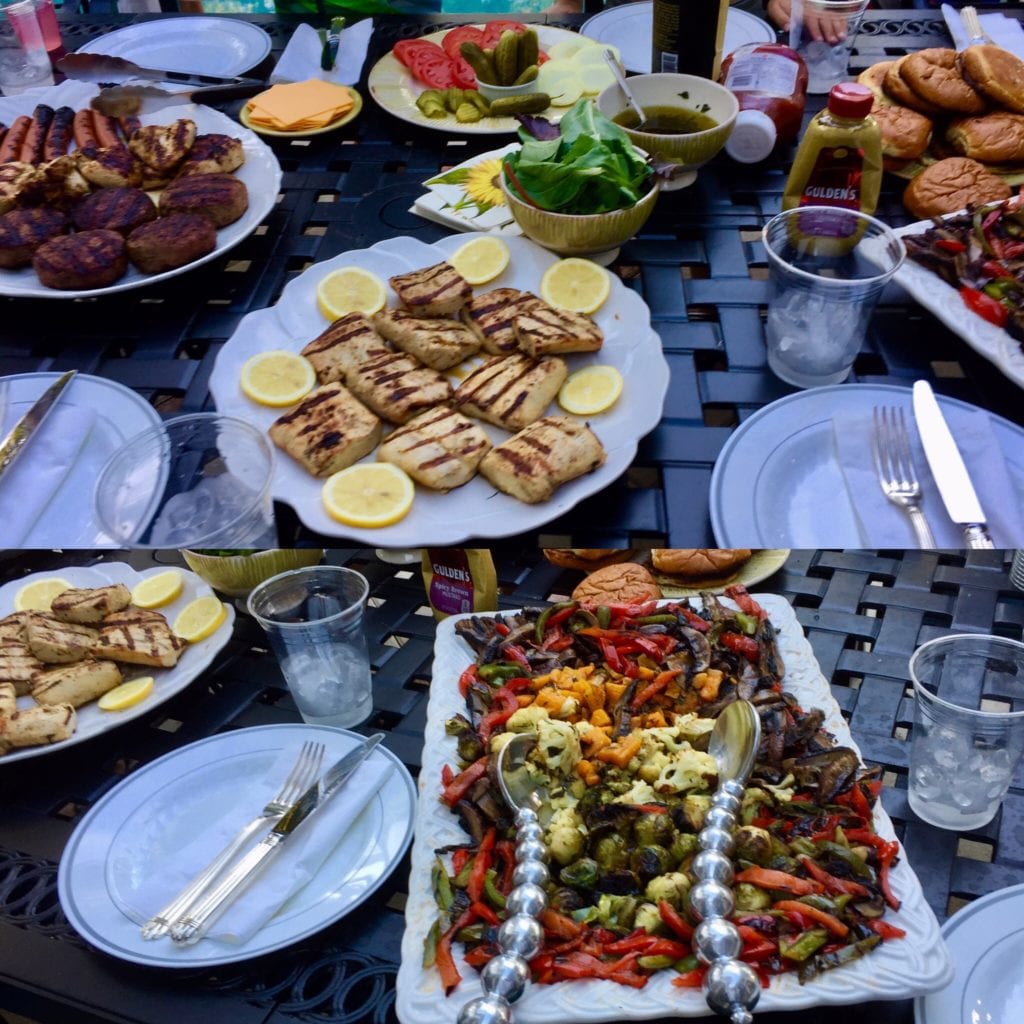 Sunday supper at my house is the perfect time for family gatherings and outdoor cookouts. Who doesn't love a good barbecue.
Chicken or fish, burgers or hotdogs? Everyone has their own personal preference. That's all fine and dandy. Just so we are eating healthy. And perfect way to pull a healthy meal to together is to serve mixed grilled vegetables.
The following is one of my favorite recipes for grilled vegetables.
Grilled Mixed Vegetables
Basting Oil
1/2 cup olive oil
1/4 cup finely chopped fresh basil leaves or 2 teaspoons dried basil leaves, crushed
1 teaspoon seasoned salt
2 garlic cloves, minced
Vegetables
You can all mixture of vegetables that are your personal favorites.
1 small egg plant, halved
1 large green bell pepper, halved, seeded
1 large red bell pepper, halved, seeded
1 small summer squash, halved
1 small head cauliflower
1 large sweet onion, quartered
1 zucchini, halved
Steps
1
Heat grill. In pint jar with tight-fitting lid, combine all basting oil ingredients. Shake vigorously to blend. Place vegetables in 15x10x1-inch baking pan. Pour basting oil over vegetables, stir to coat.
2
When ready to barbecue, place vegetables, cut side down, on gas grill over medium-low heat or on charcoal grill 4 to 6 inches from medium-high coals. Cook 14 to 18 minutes or until crisp-tender, turning once and brushing with basting oil to keep surfaces moist. (Cooking time will vary according to size of vegetables.) Cut vegetables into bite-size pieces.
* This recipe is from the Pillsbury cooking website.

Good food, friends and family are my blessings on this Simple Sunday.
Thanks for joining me and stopping by Distinctly Southern Style.
You can also follow me on Facebook, Pinterest, Twitter and Instagram or leave me a comment in the section below. I love hearing from you.
Remember to always have fun loving and living life to it's fullest!
Rosemary
ps: as always all creative and opinions are my own.