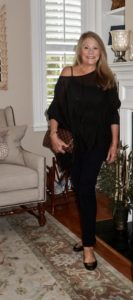 Another Saturday Night…
and we're stepping out in style!
I just love it when I get an invitation to spend an evening out. Especially when it is filled with great food, conversation, and good friends!
Recently we were invited by friends to participate in an intimate dinner party at The Fat Tuscan Cafe in historic downtown Gainesville. Needless to say, we had a marvelous evening.