Right at Home with Rosemary
A New Way Of Cooking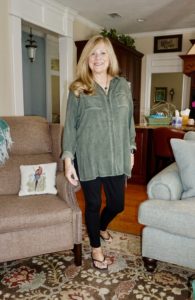 Welcome to my kitchen!
 Have you tried any of the new fresh home delivery meals yet?
Lately while walking through my neighborhood, I have been seeing lots of  shipping boxes for packaged meals on front porches.
Geez, healthy meals delivered directly to your doorstep. What could be easier?
  Durning the past few months,  I myself have had to opportunity to try several meals from different companies providing the home delivery meals service.
I am happy to report that they were a hit at my house too!