Come Join Us As We Go Cruising!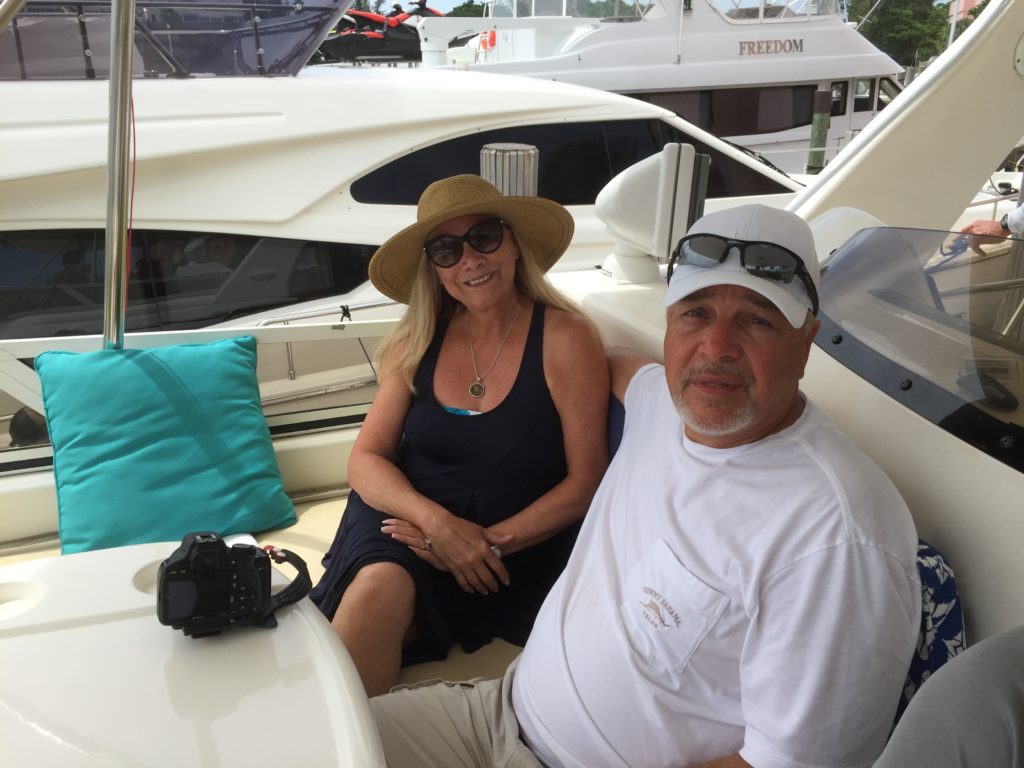 As you may be aware I have spent the last couple of decades in the Florida Real Estate market.  Wherever I travel I am always looking at different homes. While we were in Boca Raton celebrating the 4th of July holiday, I had the oportunity to attend an open house with my son and daugher-in-law. It was waterfront property located on the canal between Boca Raton and Deerfield Beach. That got me quickly into the real estate mode. I love looking at many the different styles of architecture. So,when we chartered a boat to take a cruise in the Intracoastal from Boca Raton to Lighthouse Point, I was camera ready. 
I have posted a variety of homes that I thought were interesting and you can travel along with via video if you like. Later in the post I have a picture of Florida's most expensive home. Le Palais Royal – $139-million.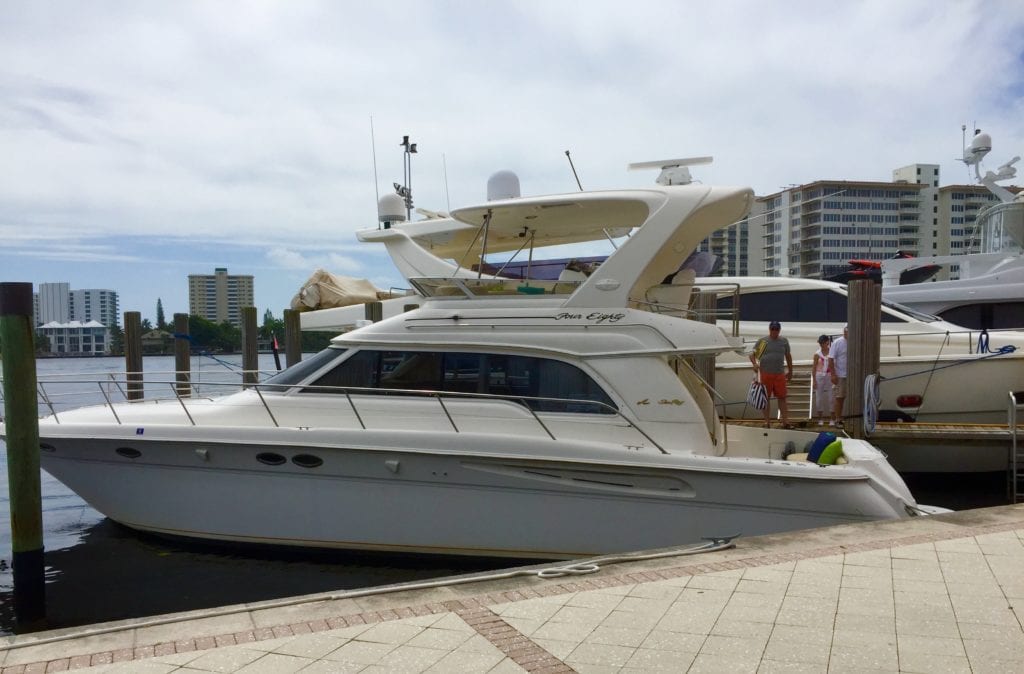 This was our boat for the day.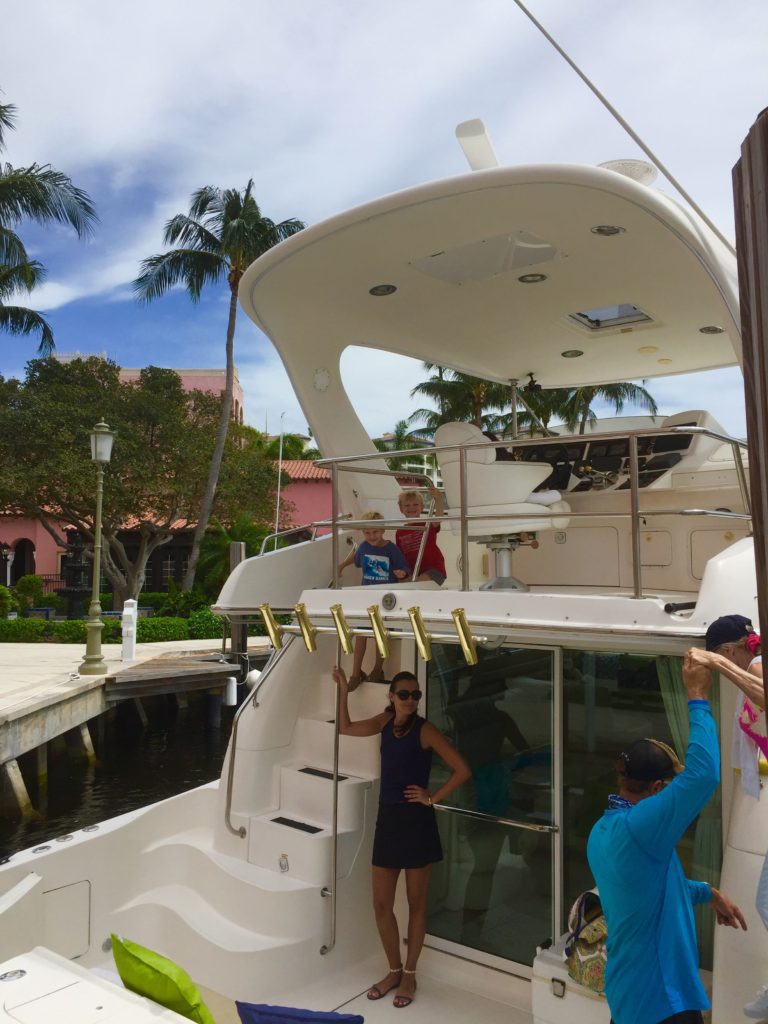 We packed our lunch and swim wear.
The Captain and his crew took care of the rest.
It was a gorgeous day to be cruising on the water!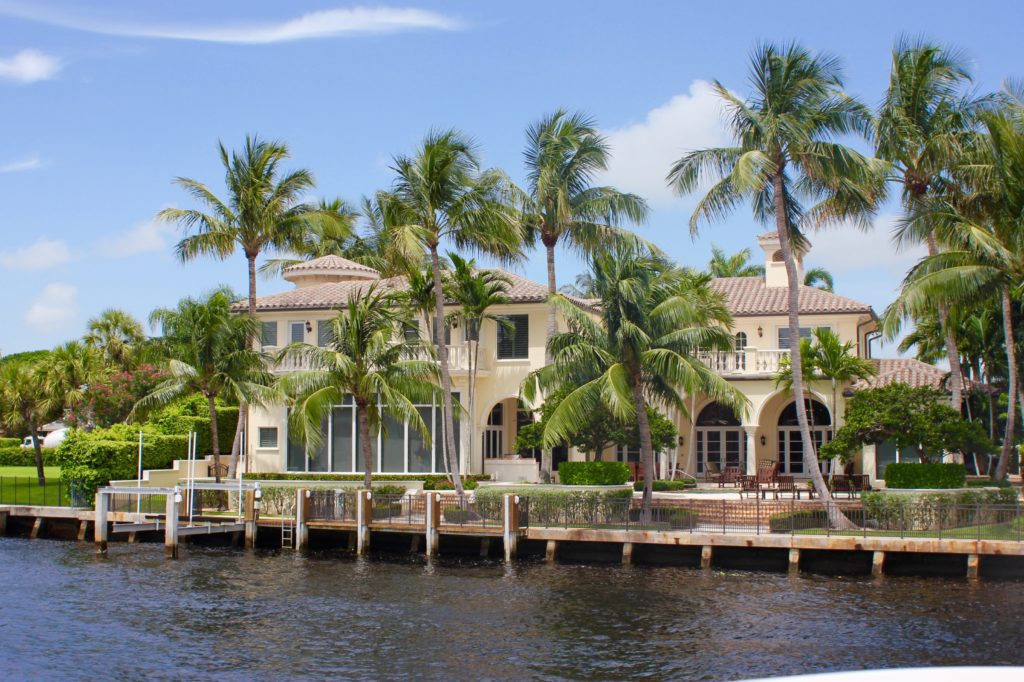 Spanish styled homes with tile roofs are very popular in Florida.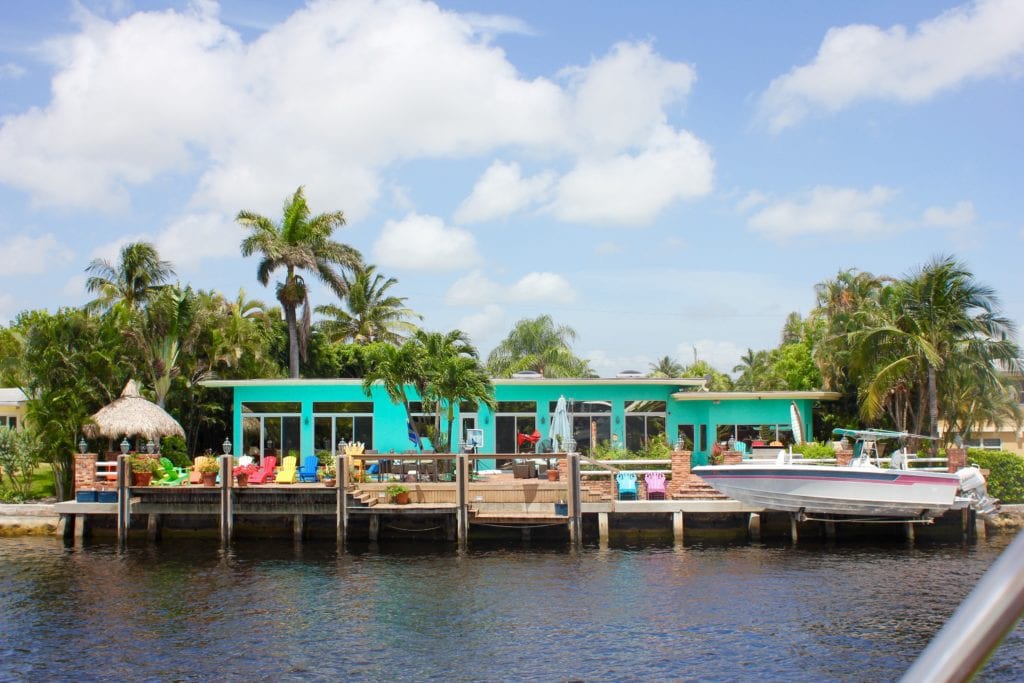 Old Florida style housing is still around but is disappearing fast.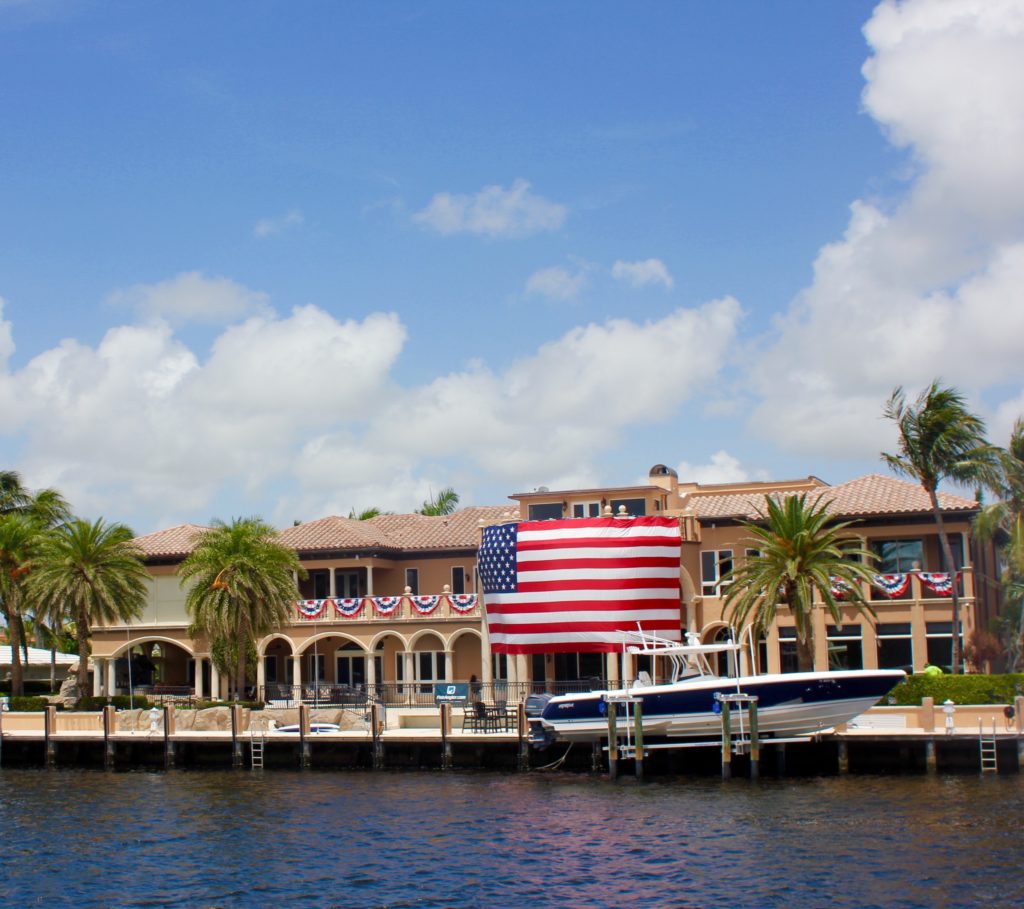 This home was all decked out for 4th of July!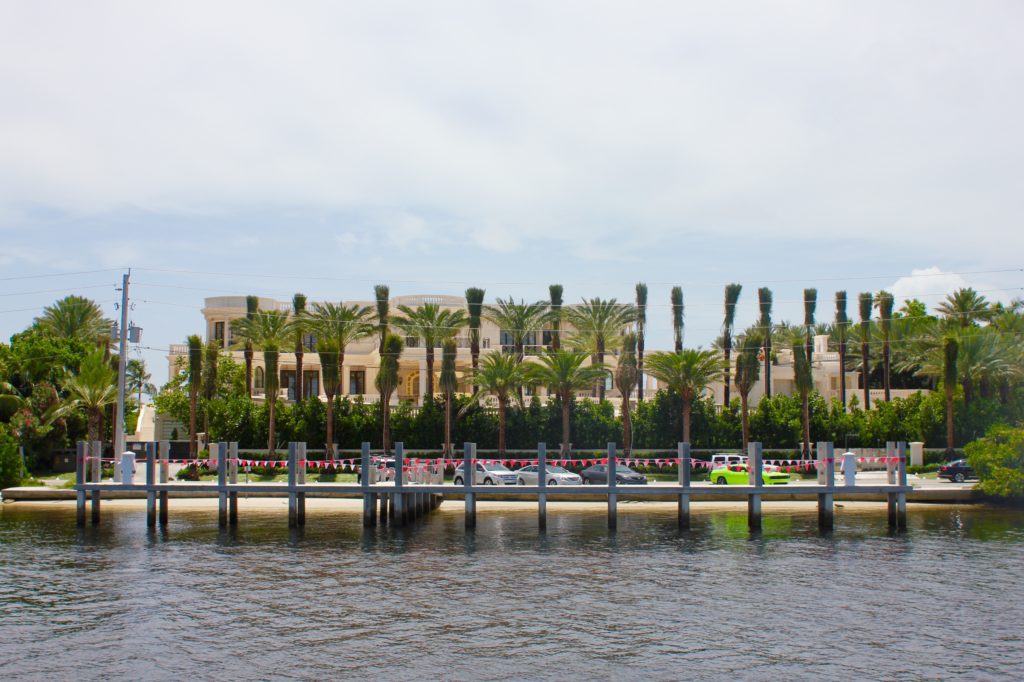 Here it is! As we are cruising past, we can only imagine the interior of the magnificent property.
Le Palais Royal
60,000 square feet of living space with 11 bedrooms and 17 bathrooms. It was known as the most expensive home to be publicly listed for sale in the United States. Asking price $139-million.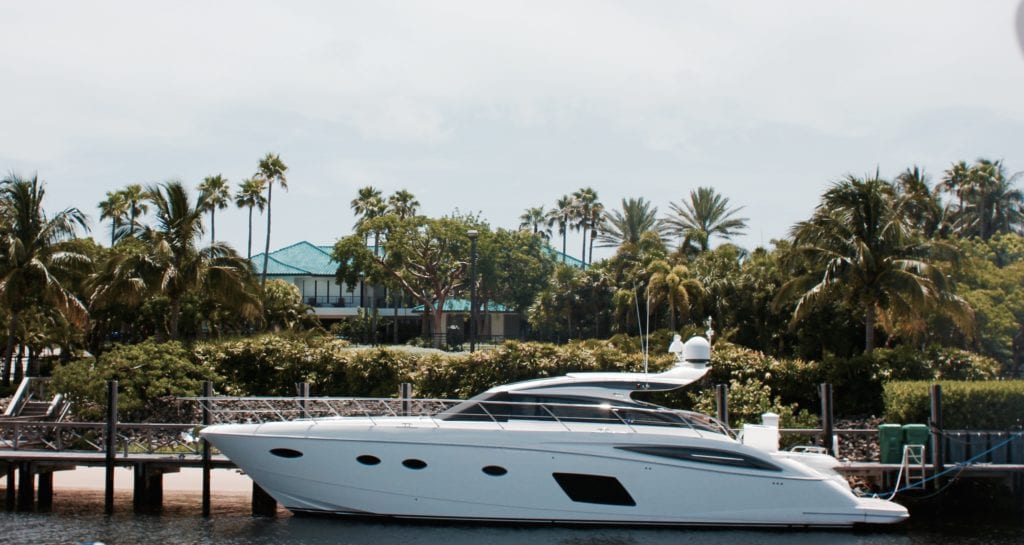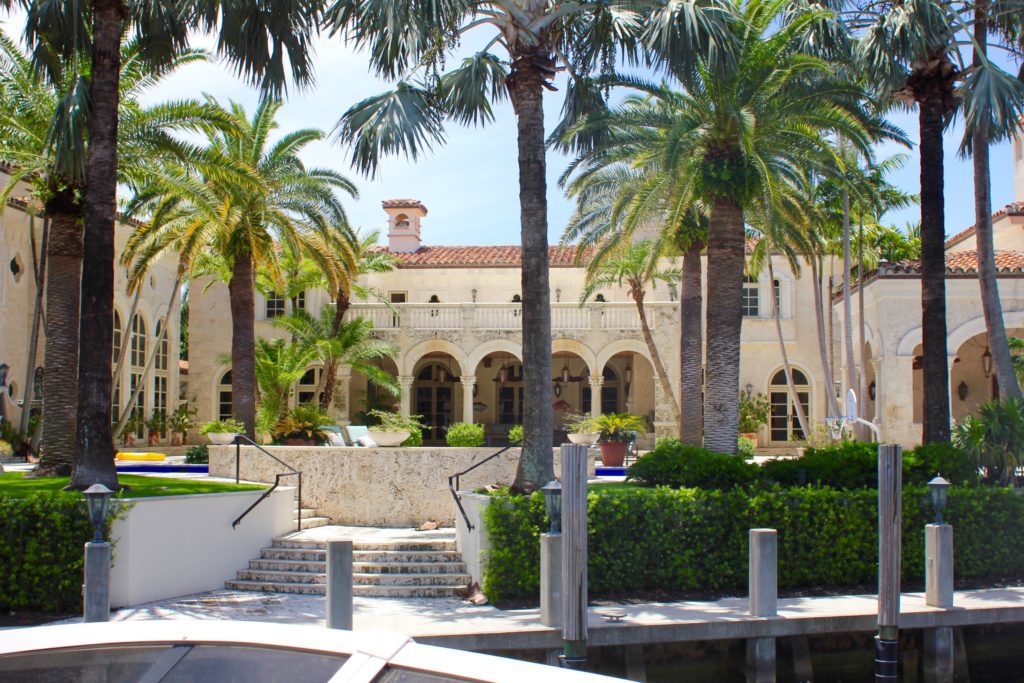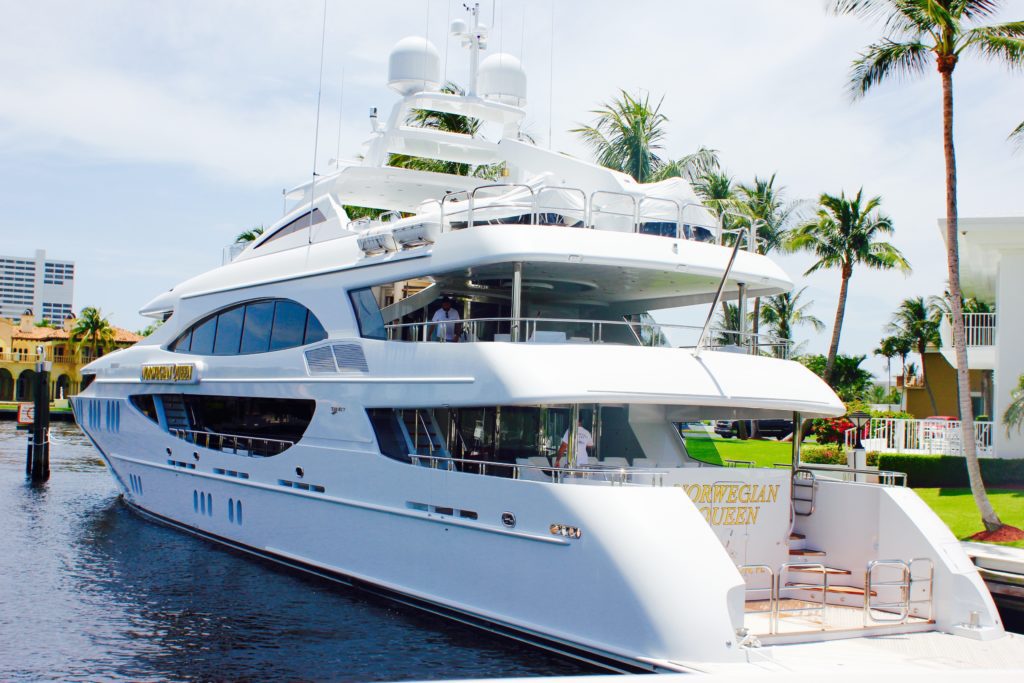 What would a house on the water be without a boat?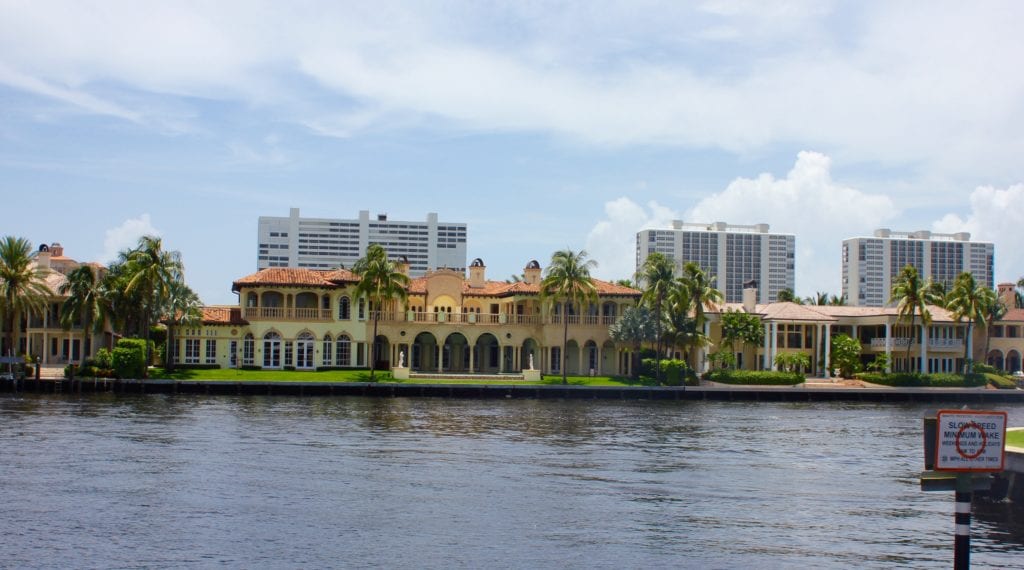 You can see the high rise condos on the Atlantic behind these homes.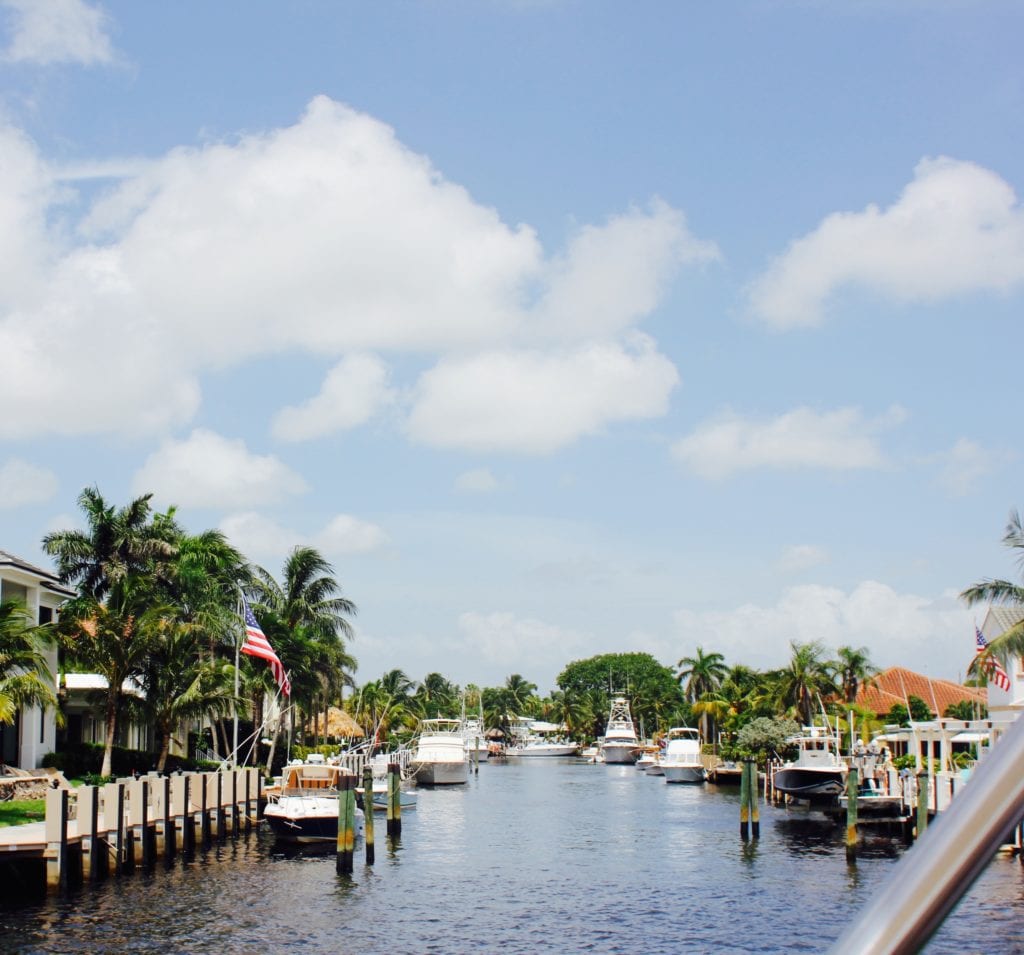 The side canal off the Intracoastal offers a different view.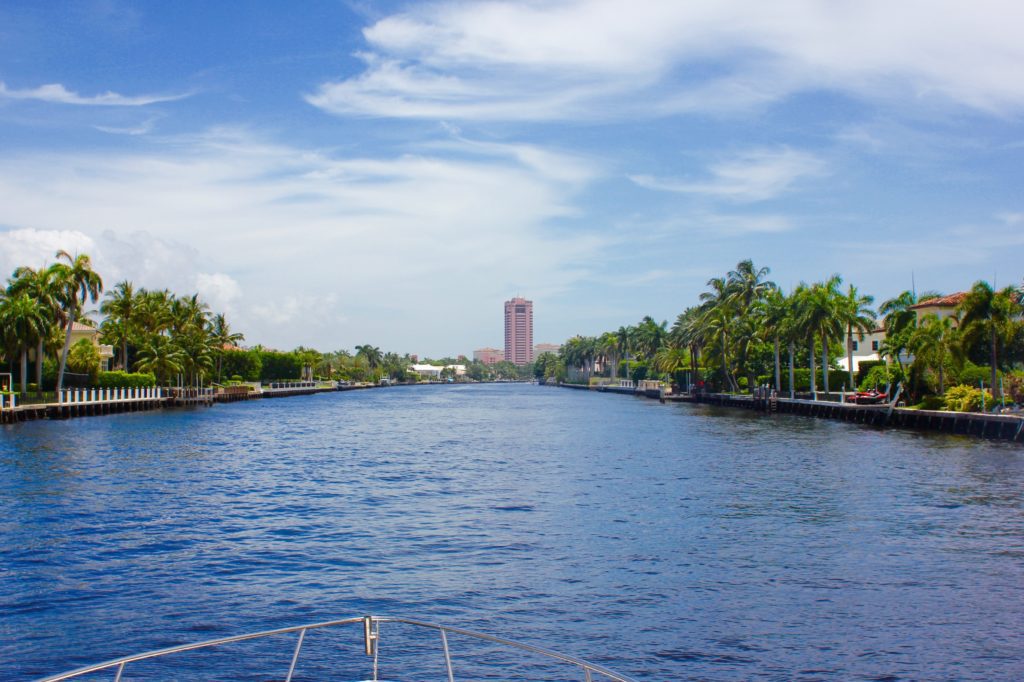 We are heading back north to Lake Boca.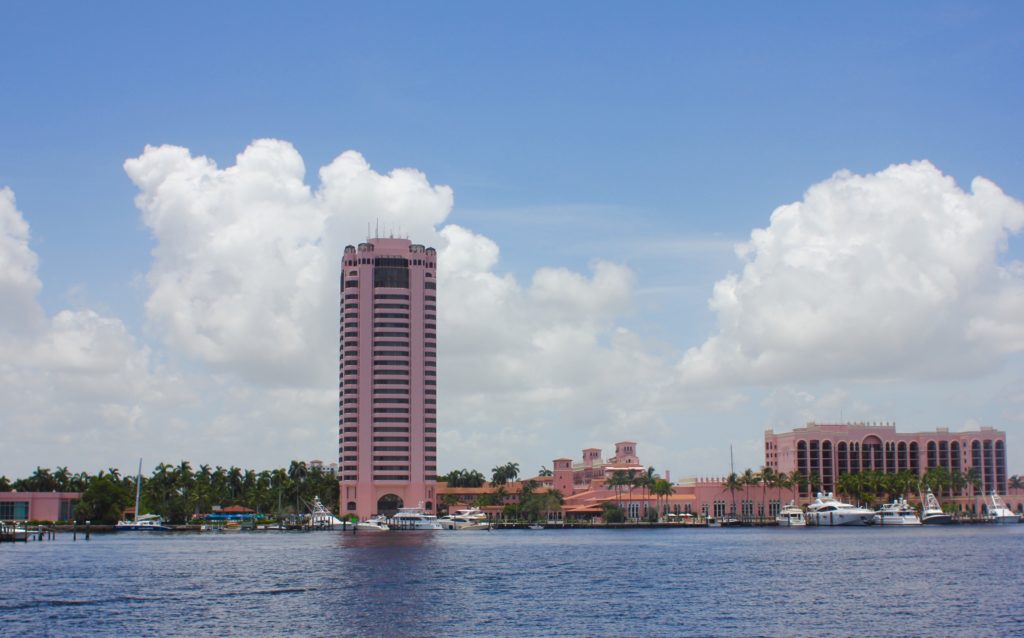 There is a sand bar right smack in the middle of Lake Boca.
Our Captain dropped anchor for us to take a cooling swim before returning home.
This is a video of our afternoon trip on the Intracoastal Waterway. I hope you enjoy it.
Thanks for stopping by Distinctly Southern Style. you can also follow me on Facebook, Pinterest, Twitter and Instagram or leave me a comment in the section below. I love hearing from you.
Remember to have fun loving and living life to it's fullest!
Rosemary
ps: As always all creative and opinions are my own.
<a href="http://www.bloglovin.com/blog/14981245/?claim=ua9nwz7wrhy">Follow my blog with Bloglovin</a>