Summer Fashion Gets An Upgrade With Espadrilles

Hi there everyone!
Today it's about the shoes.
Espadrilles, in particular.  By and large they are one of my favorite styles of shoes. I love easy summer dressing with a colorful pair of espadrilles and a simple shift dress. Incidentally, I have learned that one of the easiest ways to give a casual outfit an upgrade is with Espadrilles.

Today's Two Step Outfit: Espadrilles And A Dress
The Espadrilles
Ultimately, I would like to share a little something with you about my shoes.  Be that as it may, a few years back, I finally came to the realization that a low wedge heel shoe was what worked best for me and my lifestyle. Consequently, after many trial and error purchases, I found that the styling of  the espadrille fit perfectly into my wardrobe. As a matter of fact, the canvas tops are amazingly comfortable in this southern climate. Another, added bonus is that the canvas uppers are available in a variety of different colors and styles. Consequently, I have worn my espadrilles styled with dresses, slacks, skirts, walking shorts and even a bathing suit.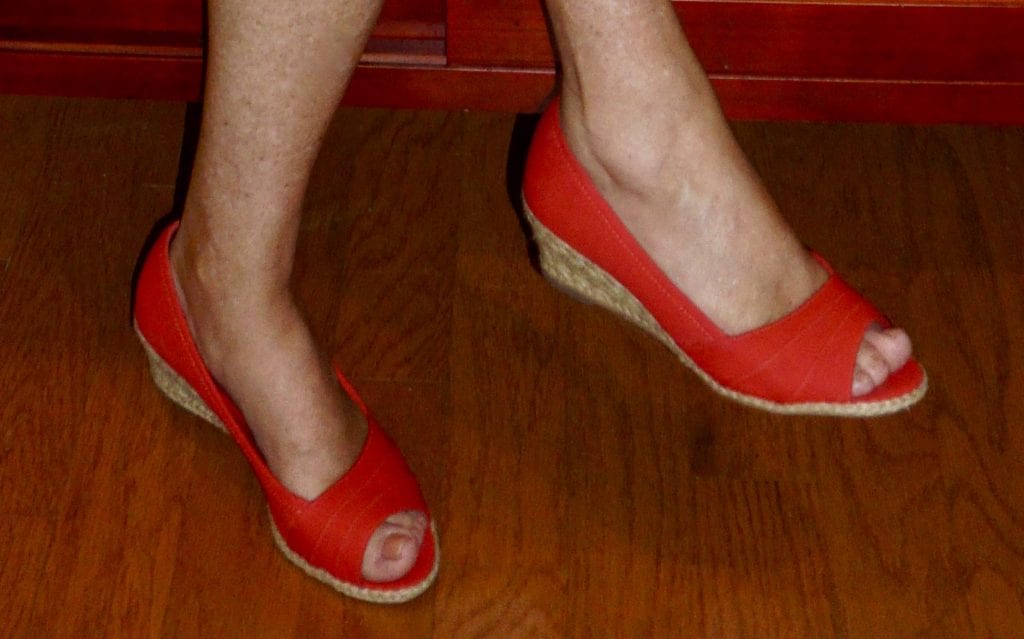 Incidentally, this pair of espadrilles are several years old. At the same time, when I purchased these, I also bought a second pair. The second pair that I bought are a  jade – turquoise green. You can see them  featured in an older post. (here)
Fortunately for me, this pair is like a chameleon, they shade from  red to orange or coral. Luckily, they seem to reflect the shades of whatever red hue they are placed near.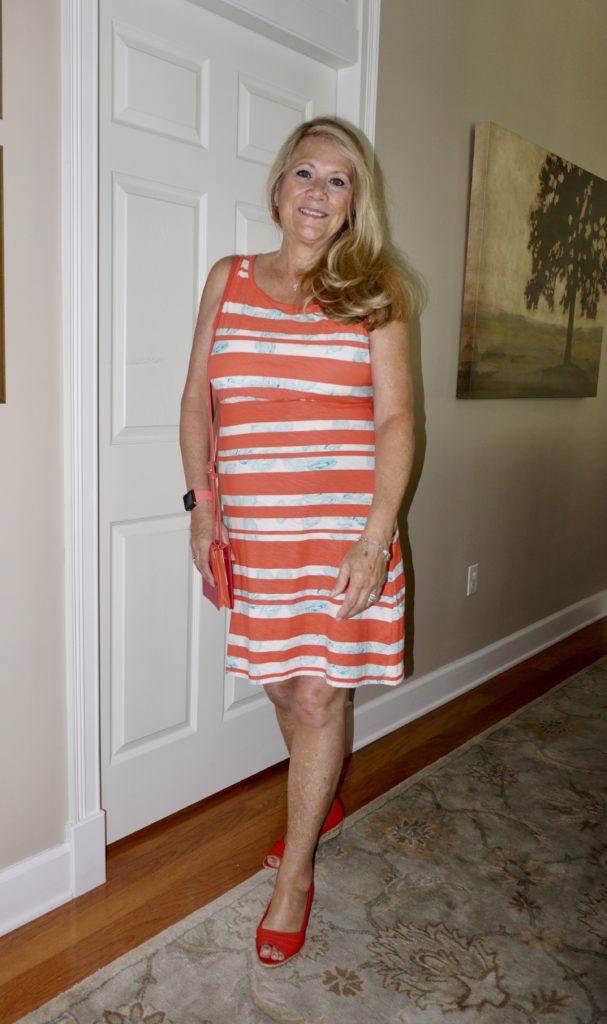 The Dress
 Finally, my second step for easy summer dressing, is to simply wear a dress!
Once again, I have been closet shopping. As a consequence, I found this bright coral and blue shift dress from last year. Actually, because it is a soft and light knit, this cotton dress from Tommy Bahama is so very easy to wear. By being designed with a small captivating pattern overlaid onto the stripe, it keeps the dress interesting.
Since, both the dress and espadrilles in today's outfit are older, I have provided several links below featuring similar items.
Now, what about you!  Have you found the comfort of wearing espadrilles yet? Of course, there are so many options from which to choose. What are your favorite styles? Wedges, flats, covered toes or bows? At any rate, I'd love to hear you thoughts. Just drop me a note in the comment section. Even so, I love hearing from you.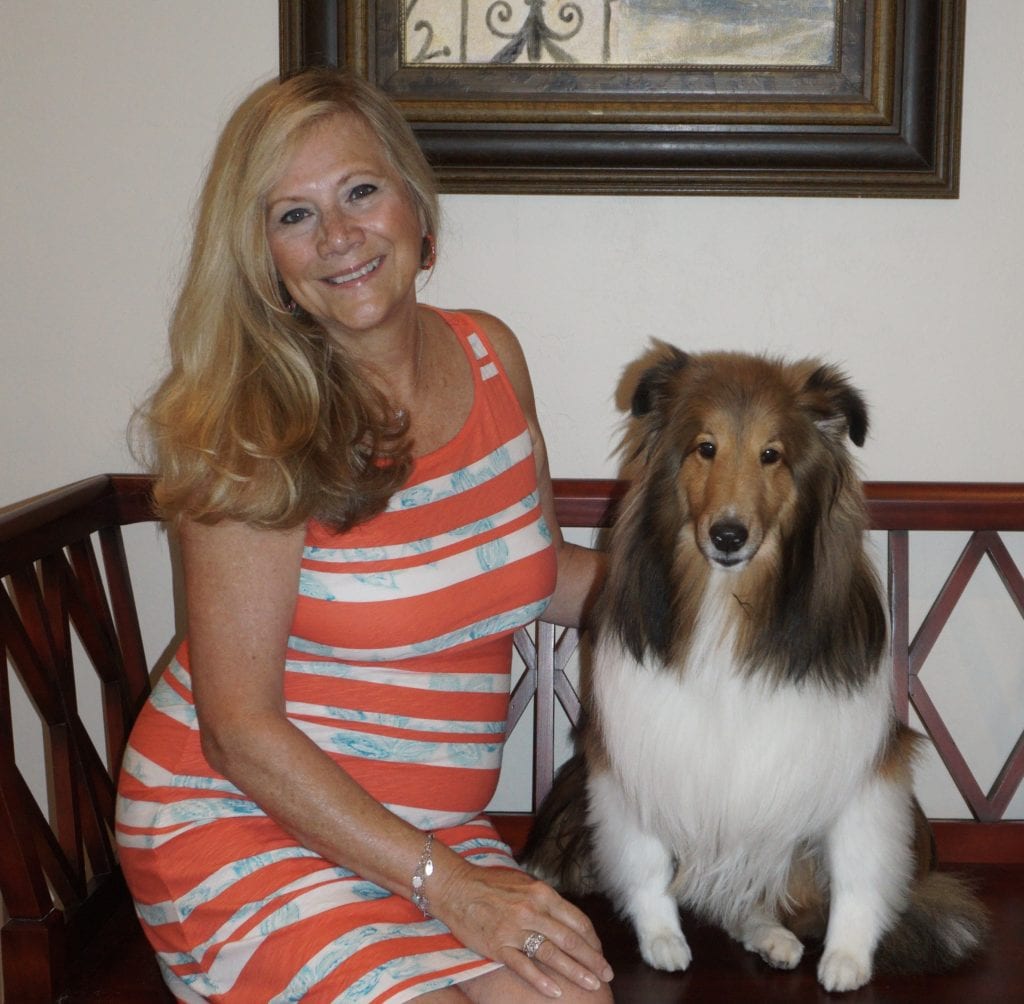 Again, thanks for joining me and stopping by Distinctly Southern Style.
Above all, remember to always have fun loving and living life to it's fullest!
Rosemary
Labels: Dress (similar below), shoes (similar below)
This website contains links that may generate income for Distinctly Southern Style . All creative and opinions are my own.
SaveSave
SaveSave
SaveSave
SaveSave
SaveSave
SaveSave
SaveSave
SaveSave
SaveSave
SaveSave
SaveSave
SaveSave
SaveSaveSaveSave
SaveSave
SaveSave
SaveSave
SaveSave