Today Is All About Blue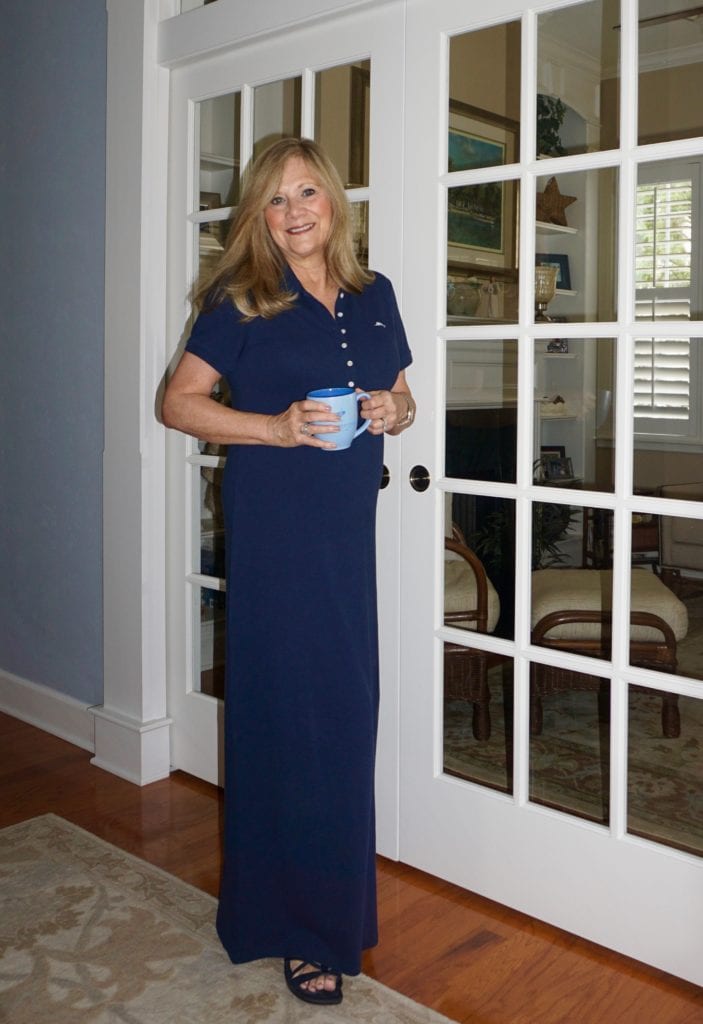 What's your take on blue?
Not the mid-winter blues, not feeling blue, but wearing and being surrounded by the color blue. I love it! It is my favorite color.
Whether it's gazing at bright blue skies or deep blue seas, blue is the color for me. Maybe it's the Baby Boomer in me. I have spend a huge part of my life dressed in denim and blue jeans. Today, when I look into my closet I still see a sea of blue.
This is a classic "Tommy Bahama" polo styled maxi in navy blue.
It is the upmost in comfort and easy to wear. I especially enjoy it for those times at home when I am in need of a break from jeans or slacks. It's classic, yet comfortable and a perfect choice for me durning the winter months here in Florida.
Well, as you can see, I love the color blue! What's your favorite color?
Thanks for joining me and stopping by Distinctly Southern Style.
You can also follow me on Facebook, Pinterest, Twitter and Instagram or leave me a comment in the section below.
I love hearing from you.
Remember to have fun loving and living life to it's fullest!
Rosemary
ps: as always all creative and opinions are my own