Jazzed Up Jeans – The Series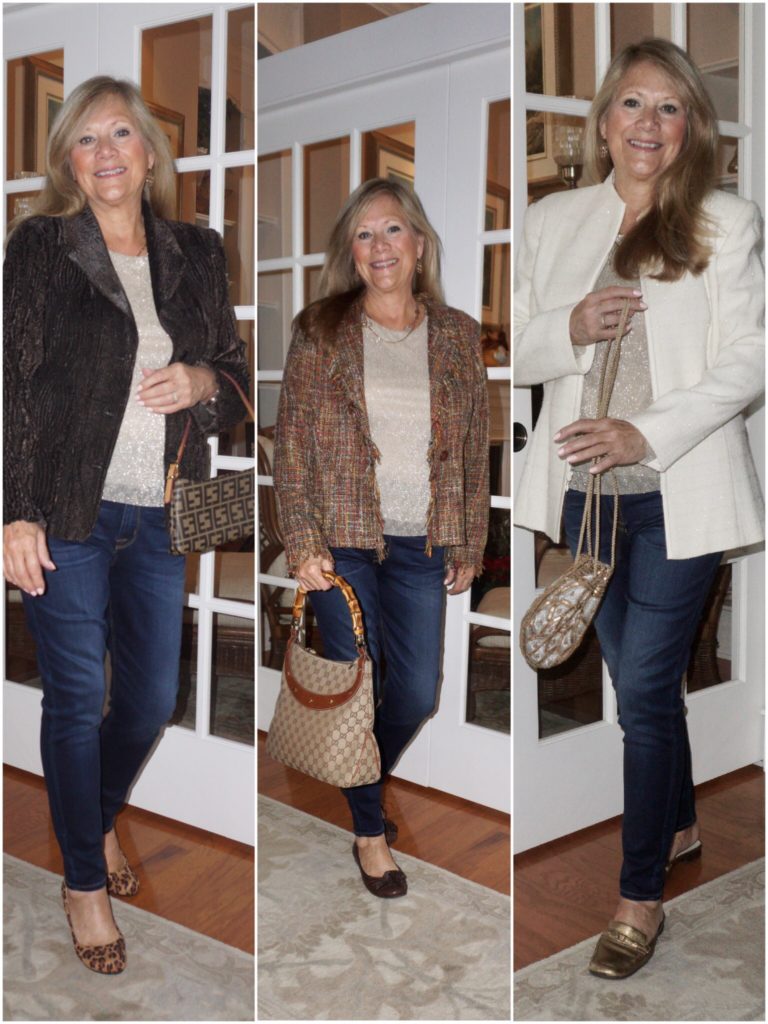 Here we are gals, it's Friday and finale of this week's three-part series featuring jazzed-up jeans for holiday outfits and parties. Check out part one here and part two here.
In the beginning, I started closet shopping for holiday outfits with some pizzaz and easy to wear comfort too. Enter, my favorite jeans and a shimmery gold top. As the items came out of the closet, more than one choice began to emerge. And as they say, the rest is history.  So let's take a look and see what you think.
Today's Outfit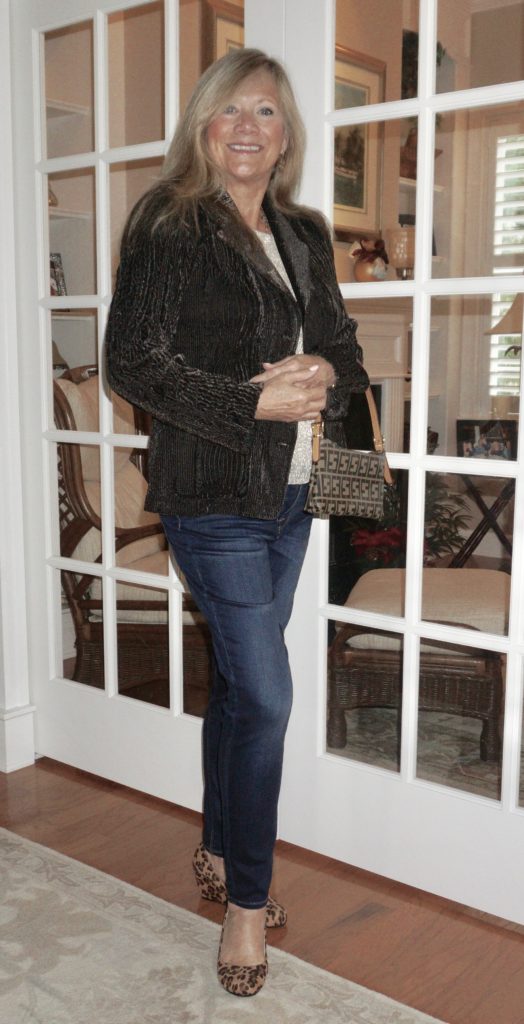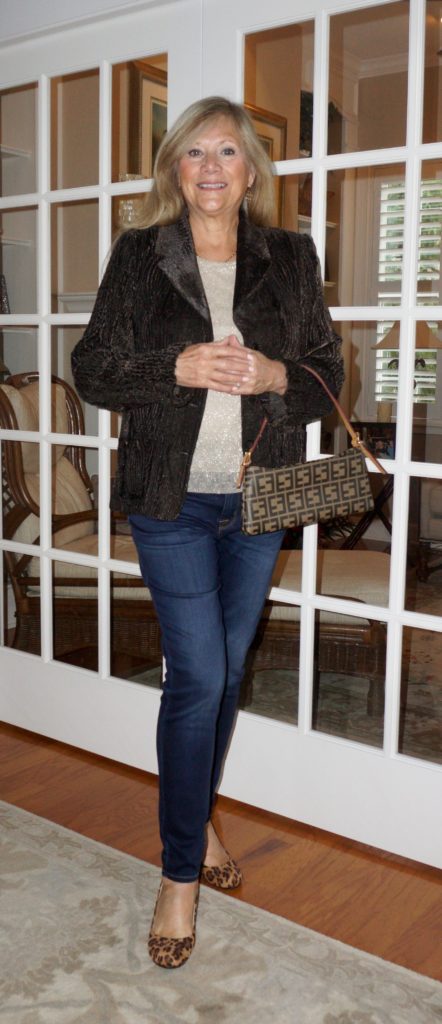 Last but not least, today's outfit number 3 consists of a change of texture by adding a short brown crushed velvet blazer. Velvet is so on trend this season. Then, I changed out the shoes from my previous outfit with a comfortable animal print wedge. The wedged shoes and velvet jacket dressed the outfit up a tad, but still casual. By adding a small print handbag, I'm ready to party again.
Series Review
Outfit #2
Our second outfit consists of changing into a daytime casual tweed jacket. Then adding a bowed flat with a signature classic handbag. Perfect for an afternoon holiday lunch or early dinner.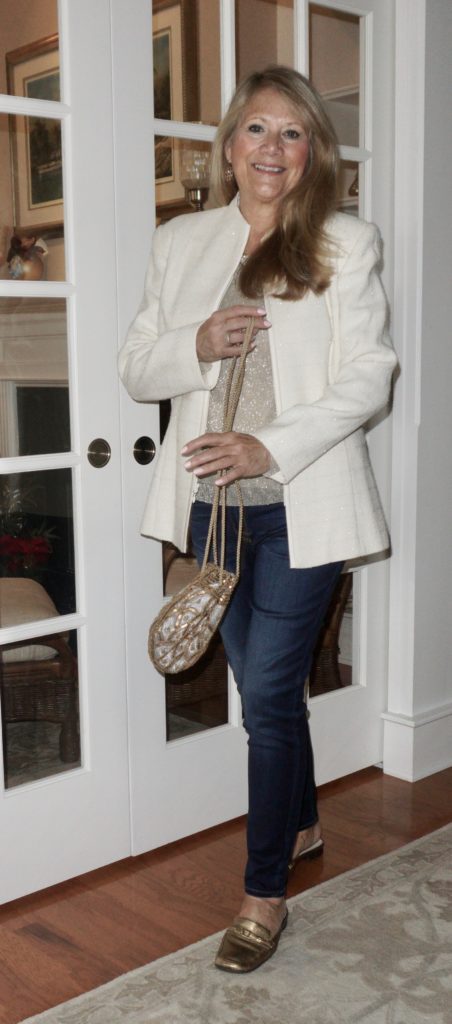 Outfit#1
The outfit that started this series is a little dressier. A Saturday night house party inspiration. A shimmery, sparkly jacket, golden mules, and a fun formal boho bag!
Similar Items
Since this has been a shop my closet series, all pieces in the photos are older. So, here are a few similar items.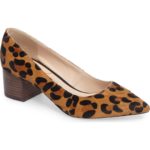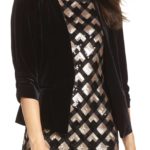 There you have it, girls! Holiday outfits all from closet shopping. What do you think? Do you think? Do you have a favorite? If so, let me know in the comment section below. I would love to hear your thoughts and ideas.
Until next time, enjoy your holidays!
Rosemary
This website contains links that may generate income for Distinctly Southern Style. All creative and opinions are my own.
SaveSave
SaveSave
SaveSave
SaveSave
SaveSave
SaveSave
SaveSave
SaveSave
SaveSave
SaveSave
SaveSave
SaveSave
SaveSave
SaveSave
SaveSave
SaveSave
SaveSave
SaveSave
SaveSave
SaveSave