I Love Seashells!
this morning while catching up on yesterday's news, i came across a Costal Living article stating the June 20th is "National Seashell Day". well, i love seashells all year long. how, can you live in Florida and not be a seashell lover and collector?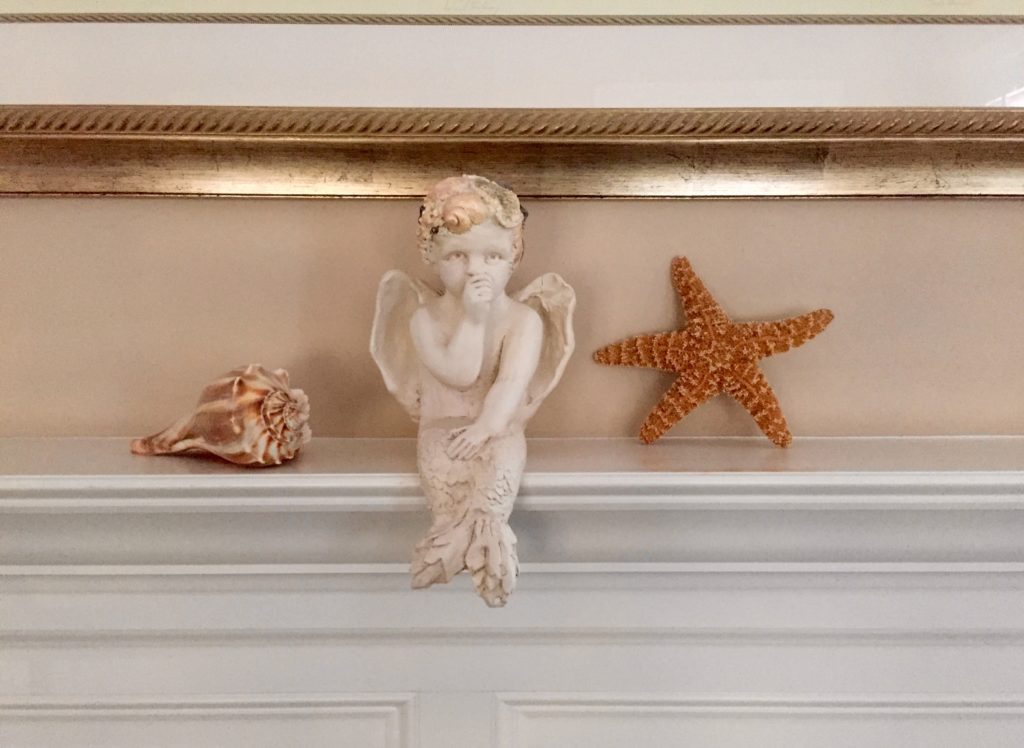 i started thinking of all the places we have visited and all the various forms and expressions of seashells that i have surrounding me. and so the picture taking began.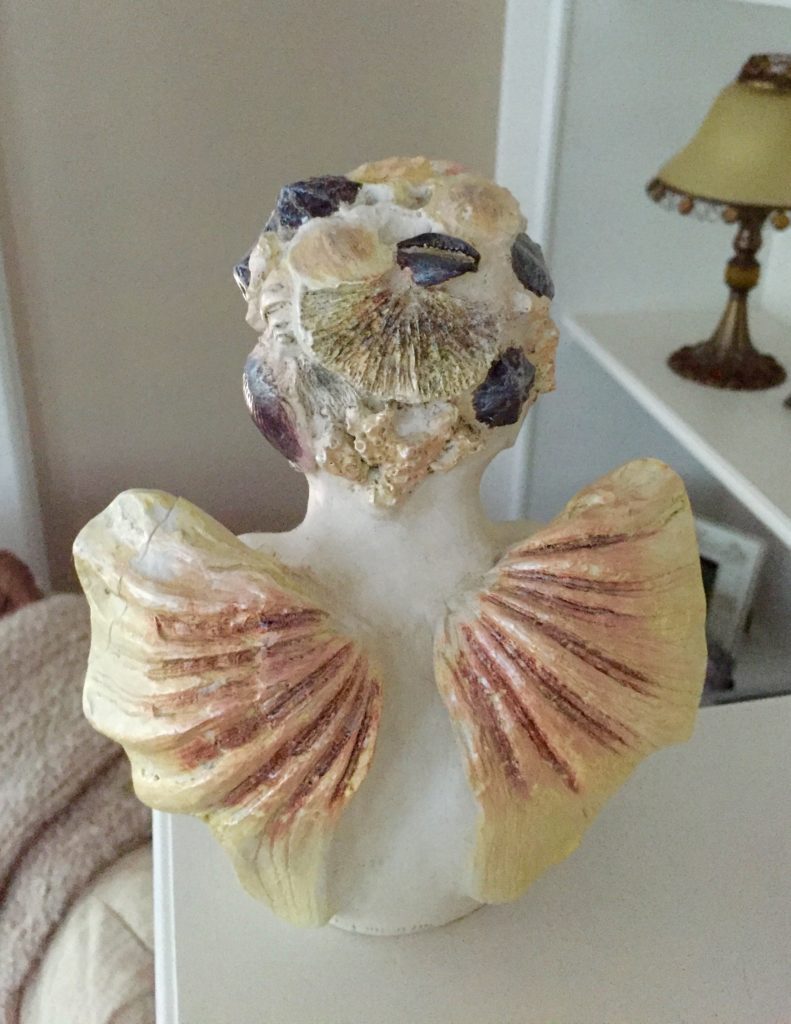 i don't remember where this little angel came from…but i do love him. he has marking 1999 r shipman inc.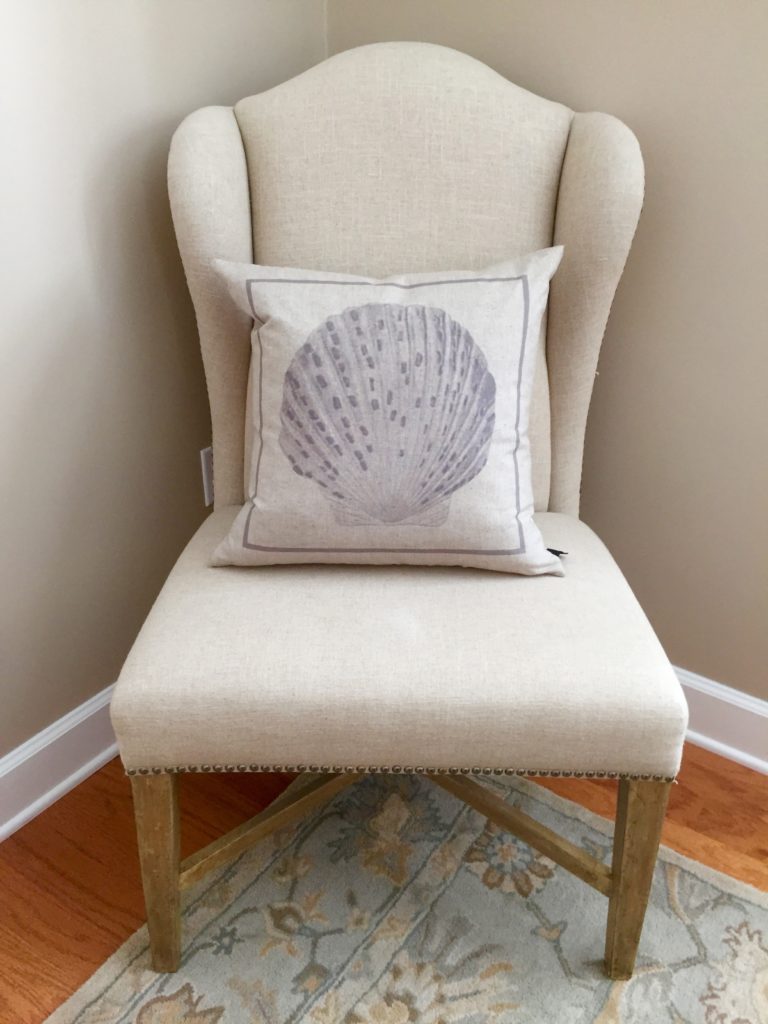 this was a quick grab the moment i spied it at Home Goods this year.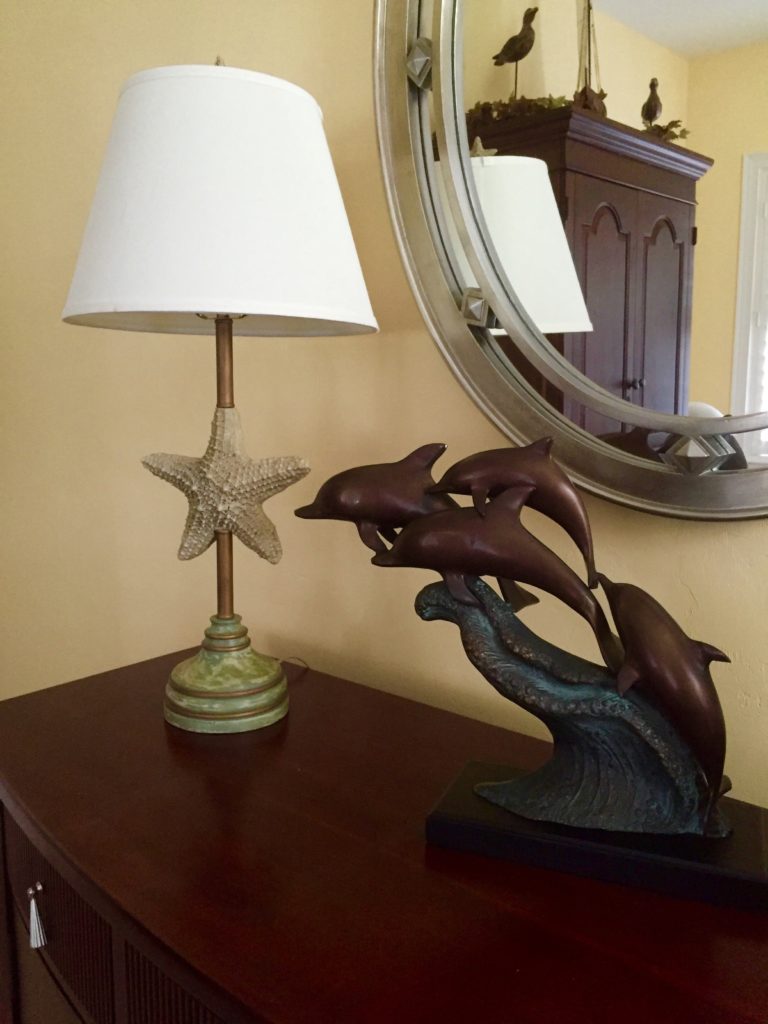 the starfish lamp is one of a pair that was gifted to me from my son and daughter-in-law.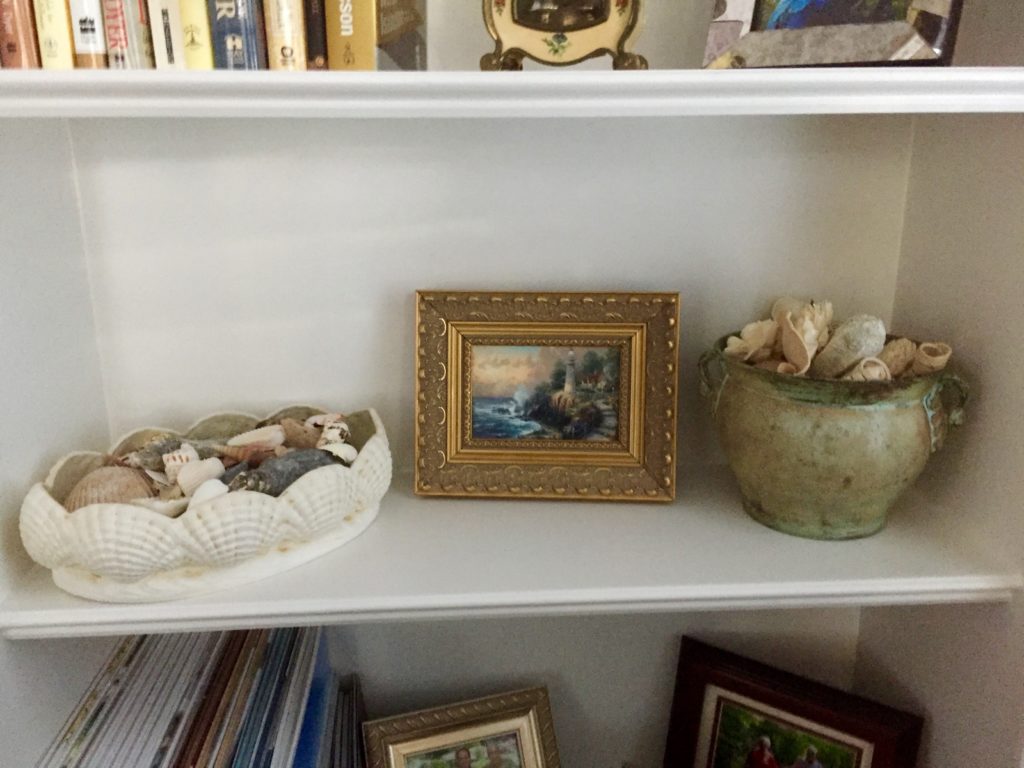 my husband and i always collect shells whenever we are at the seashore. Sanibel Island, Florida has been  said to be the best U.S. shelling spot, and one of the best in the world. we love to visit…i thinking it's time to plan a trip. Sanibel is located off Fort Myers in the southern part of Florida.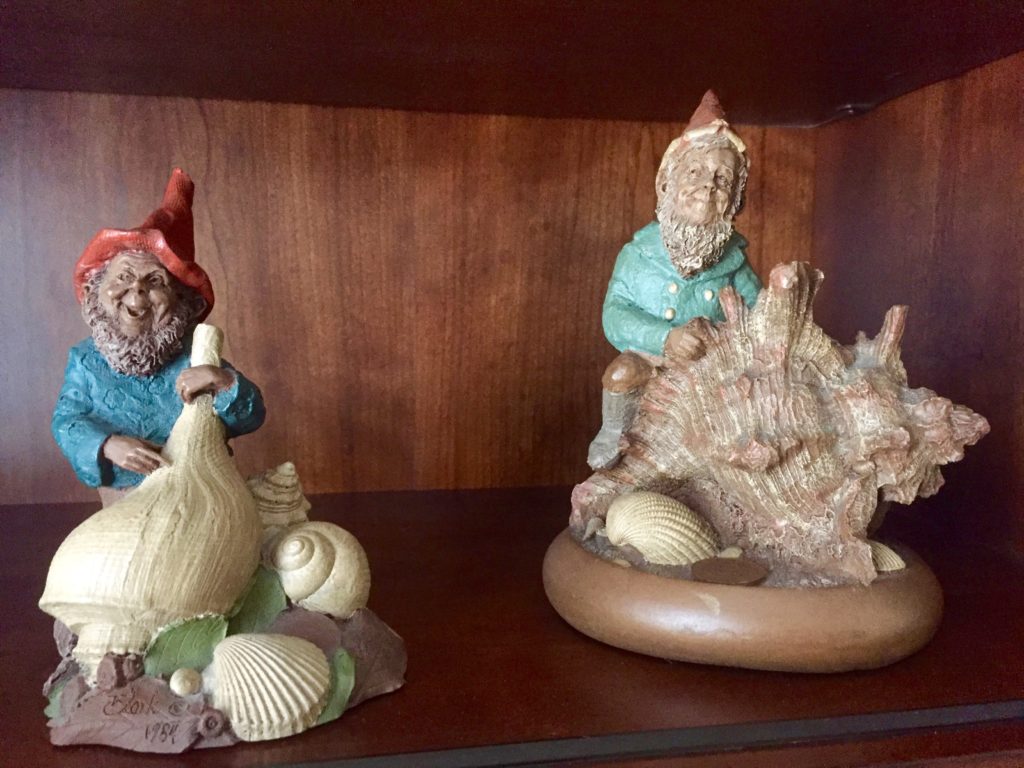 these are a couple of souvenirs from our summer family vacations in Myrtle Beach, SC. they are tom clark gnomes. one of those had to have collectibles in the 1980's. you can see i still have mine. memories of good times.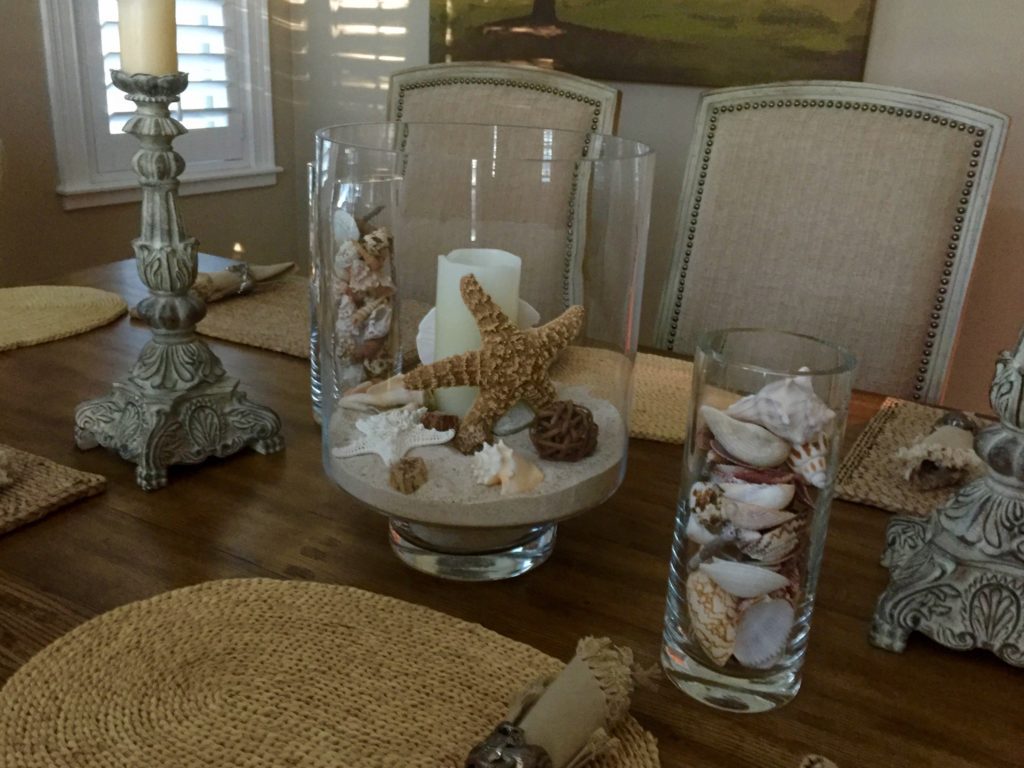 my dining room table takes me to the Florida Keys. plenty of shell shopping spots. will heading back that way in September.
thanks for stopping by Distinctly Southern Style. you can also follow me on Facebook, Pinterest, and Instagram or leave me a comment in the section below. I love hearing from you.
remember to have fun loving and living life to it's fullest!
Rosemary
ps: as always all creative and opinions are my own.