"On the road again.
Goin' places that I've never been.
Seein' things that I may never see again." – Willie Nelson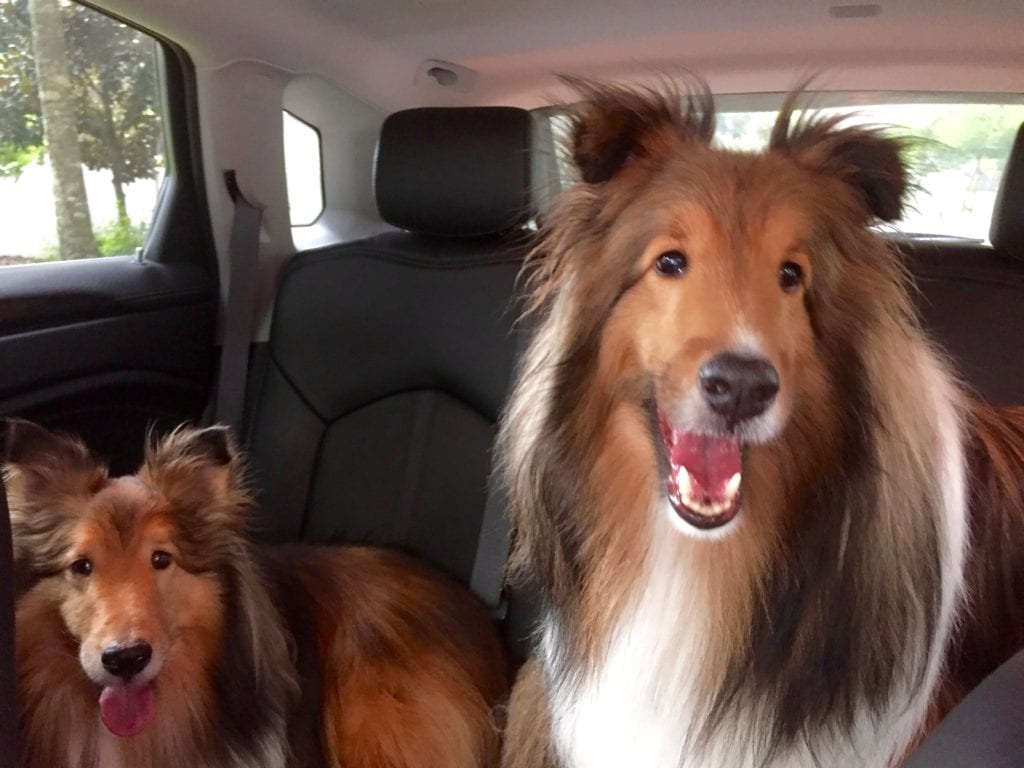 Good morning!
Why is it whenever I am prepping for a road trip, that song starts playing in my head?
Thanks Willie! I love it.
We're off this morning. Heading to Boca Raton in south Florida to spend the 4th of July holiday with family.
I'm looking forward to beach time, sunshine, maybe a little shopping and of course fireworks.  Boca Raton is my old stomping grounds. I really enjoyed living there and am looking forward to coming home again. 
The boys, Jake and Rex, will be with us part way. They will be stopping off in Ocala. We are so fortunate to be able to board them with their breeder.
 Jandale Shelties  are the best in my opinion, champion dogs in the agility ring and the best pets ever. Of course, you know I'm prejudice when it comes to these pups. Anyway the boys will be going to doggie daycare and spending time with siblings and cousins for a few days. A little vacation for them too.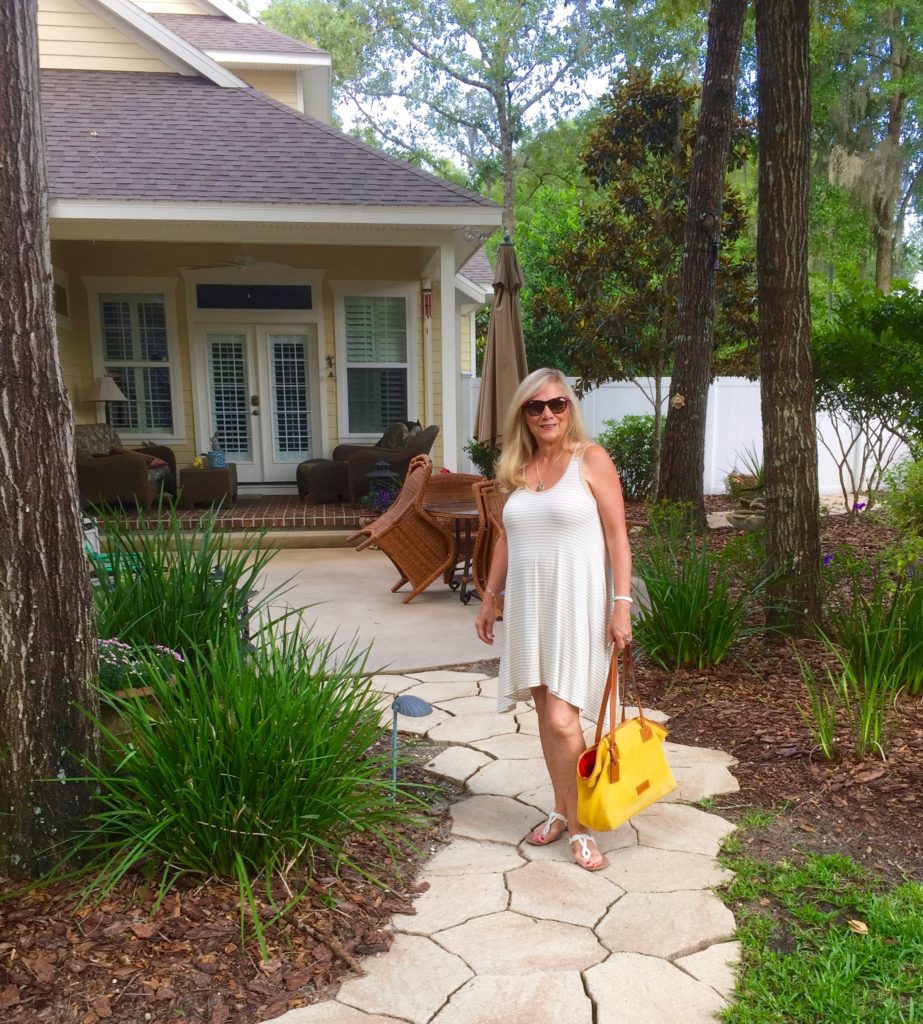 On a fashion note: the light weight tunic dress that I am wearing was purchased at a small neighborhood boutique. The brand is "Mittoshop".  It is very comfortable for the 4 to 5 hour trip. The tote is Dooney & Burke. It was purchased at TJ Maxx last year. The sandals are from Target.
Do you have any road trips planned this year? I'd love to hear about them. Drop me a note in the comment section or email.
Thanks for stopping by Distinctly Southern Style. You can also follow me on Facebook, Pinterest, Twitter and Instagram or leave me a comment in the section below. I love hearing from you.
Remember to have fun loving and living life to it's fullest!
Rosemary
ps: As always all creative and opinions are my own.
<a href="http://www.bloglovin.com/blog/14981245/?claim=ua9nwz7wrhy">Follow my blog with Bloglovin</a>