Antiques and Olive Oil in High Springs, Florida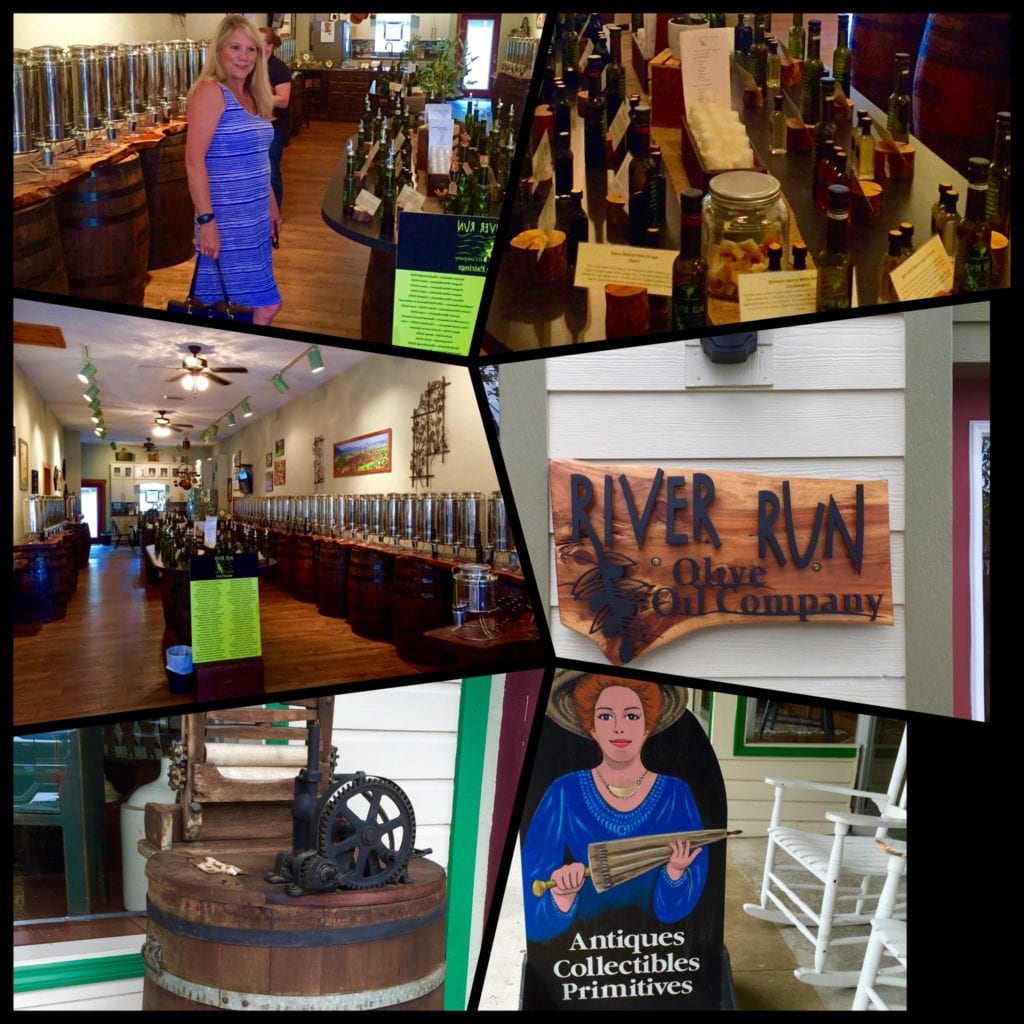 Do you ever start of in one direction and end up someplace totally unexpected? Of course, we all do. Those spur of the moment activities are what make up the memories our lives.
Saturday afternoon, hubby said "come on and ride along with me to Lowe's.  That began our afternoon adventure. We headed out not to our local in town Lowe's, but north on the back roads to Alachua, which is about 12 miles north of us. A beautiful relaxing country ride on a gorgeous afternoon. Once we had finished with our purchases and were heading out of the parking lot we decide there's too much afternoon left to just head back home.  We remembered a recent article in the local newspaper about a new shop opening in High Springs. It sells gourmet olive oils and vinegars. We now had a new destination. Off we went.
High Springs is located just west of Alachua and northwest of Gainesville, Florida. It is a quaint little town filled with lots old Florida style architecture and antique shops.
We quickly found our destination,  River Run Olive Oil Company, located on Main Street. We had a delightful time sampling their extensive selection of oils and vinegars. We bought several different flavors for ourselves and a few as gifts. Certainly an unexpected treat and neat way to wile away an afternoon.
Slide show: Afternoon at River Run Olive Oil Company in High Springs, Florida.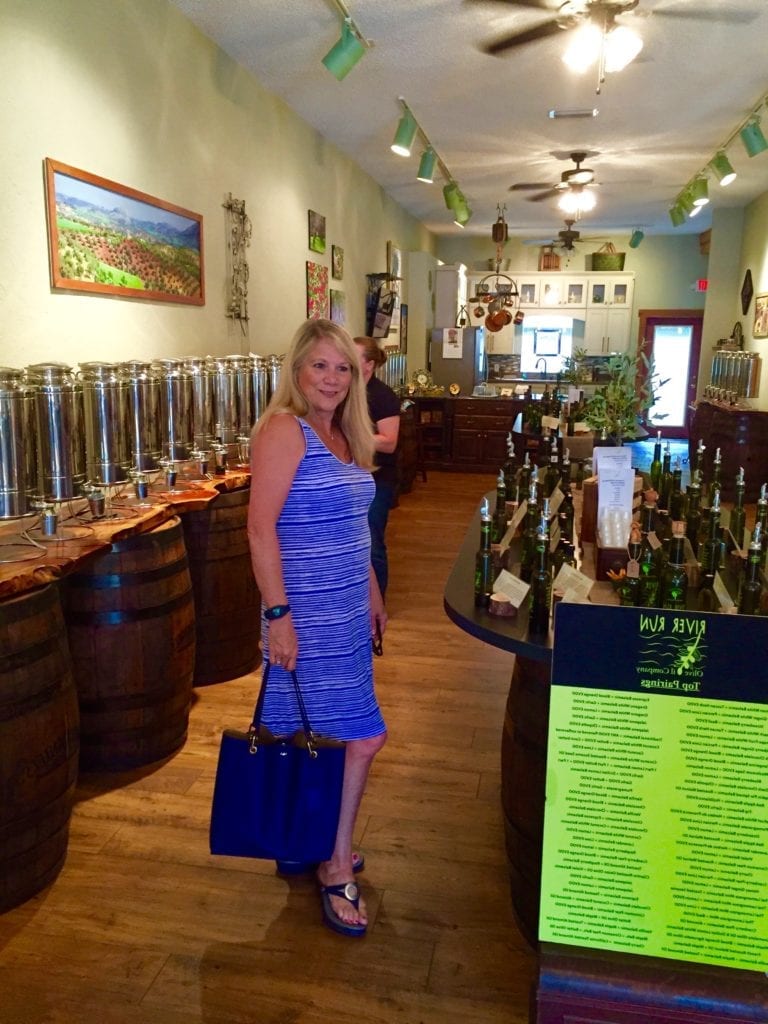 So many choices.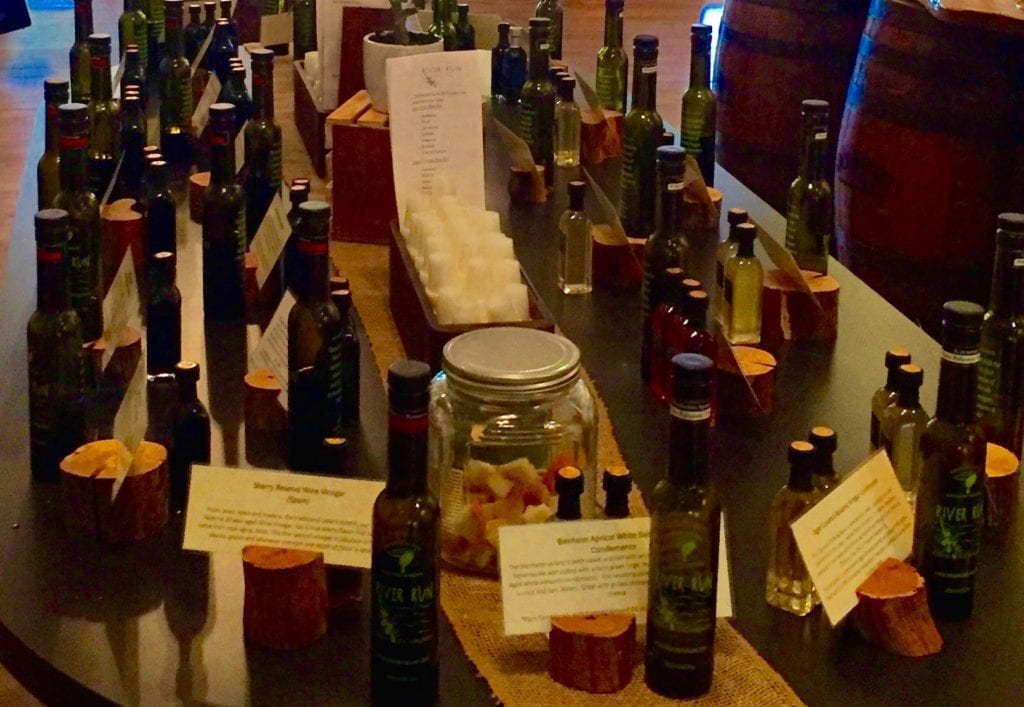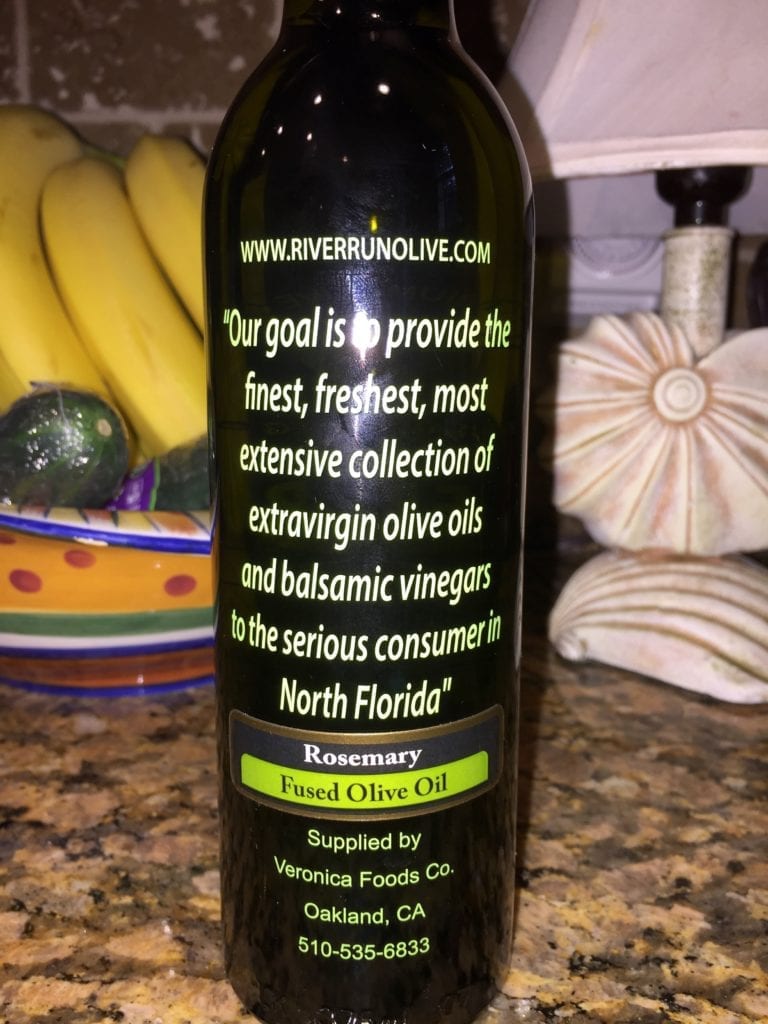 Ready for some sampling at home. My choice was "Rosemary" of course.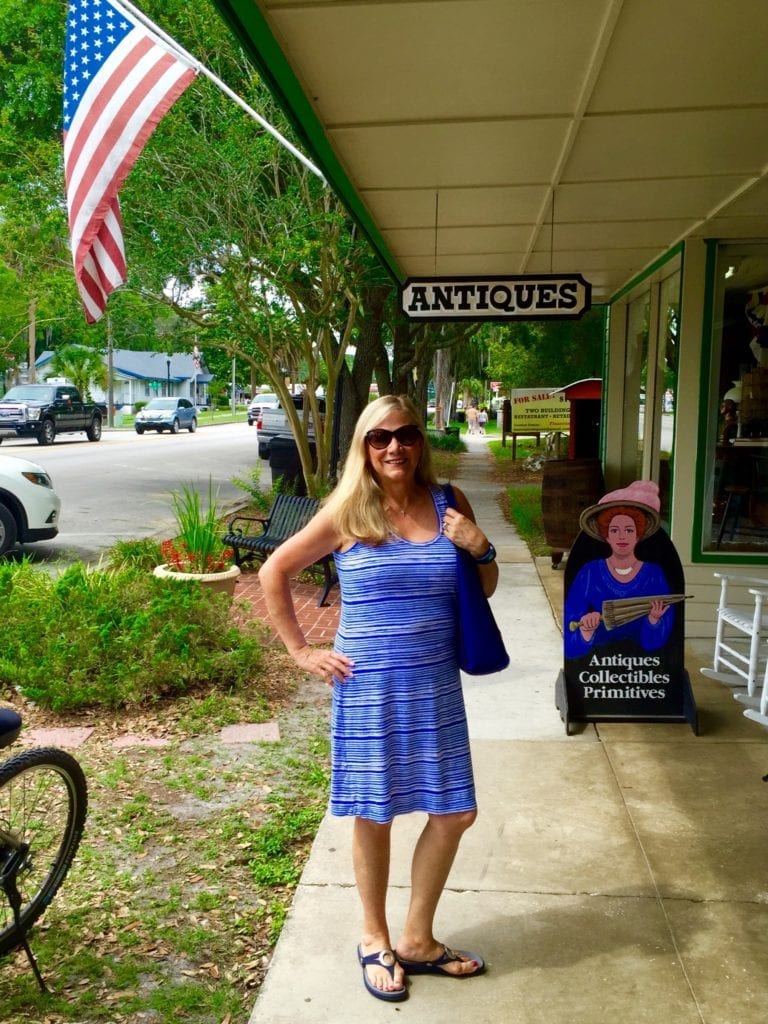 High Springs has lots of antique shops.
All in all a fun day.
Thanks for joining me. I look forward to sharing with you again soon.
Have fun living and loving life!
Rosemary
<a href="http://www.bloglovin.com/blog/14981245/?claim=ua9nwz7wrhy">Follow my blog with Bloglovin</a>