Sunshine and Rainy Days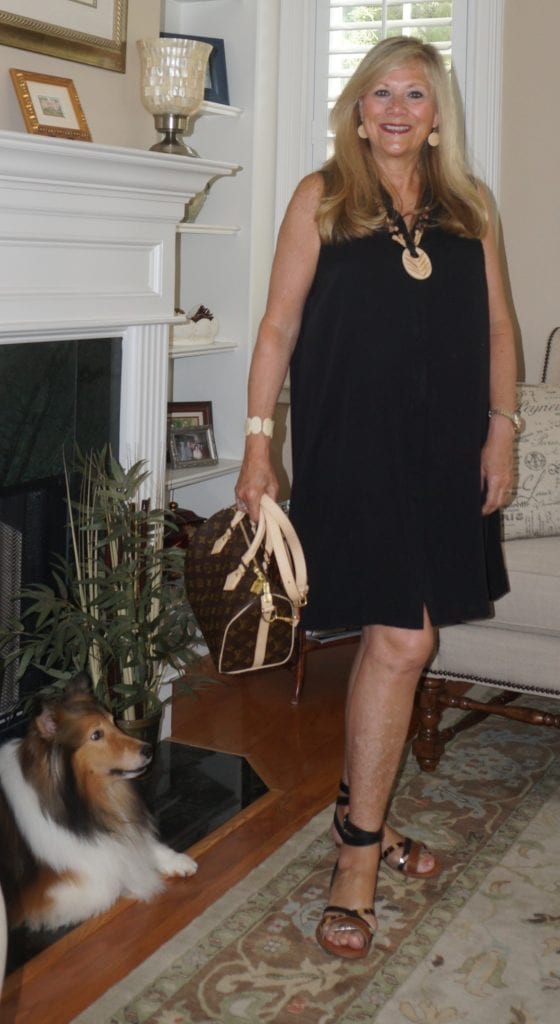 The Little Black Shirtdress
Do you dress for style or do you dress for the weather? Because, sometimes stylish dressing for the weather can be a bit challenging. Usually summertime heat and bright vibrant colored clothing quickly come to mind as the typical choice in choicing one's outfit. In the meanwhile, there are those mornings when the temps are rising, the sun is shining and yet thunder claps in the distance. Finally, the heat will build and the afternoon rains will come. In this case my choice is a sleeveless cotton shirtdress.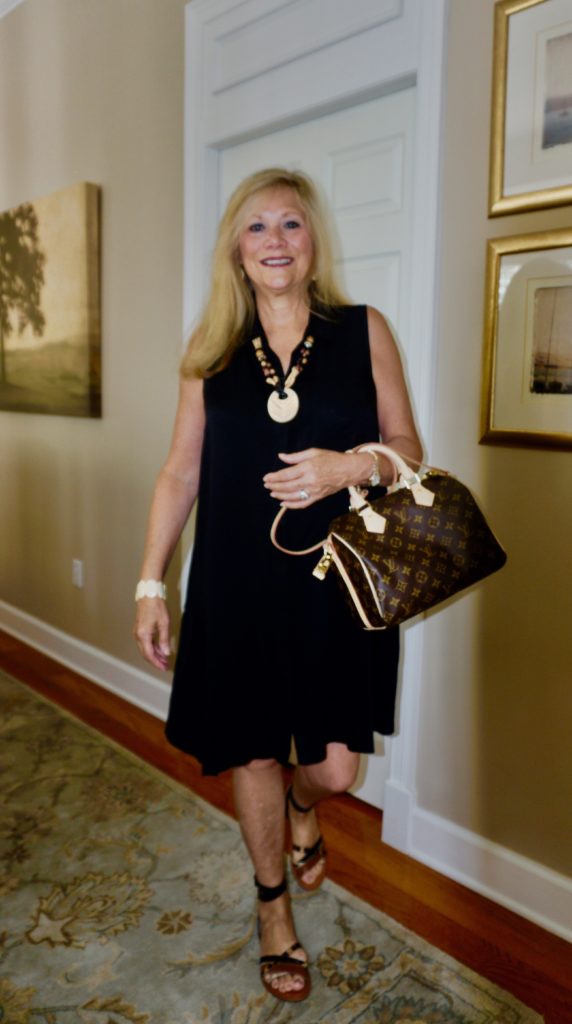 Incidentally a neutral color like black is an excellent choice when the weather is due to take a darker turn.
Earlier this spring, I purchased this medium-weight sleeveless shirtdress at Old Navy. The dress has a swingy, A-line silhouette. It is easy to wear with a patch pocket at the chest, a v-neckline with a pointed collar and side pockets. Because, the dress is one piece, it's a cool way to beat the summer heat.
Finally, I accented the dress with accessories made of natural materials. These pieces are from my ongoing jewelry collection. Usually, I seek out unique jewelry pieces wherever I travel. As a result, this necklace was purchased in Hawaii many years ago.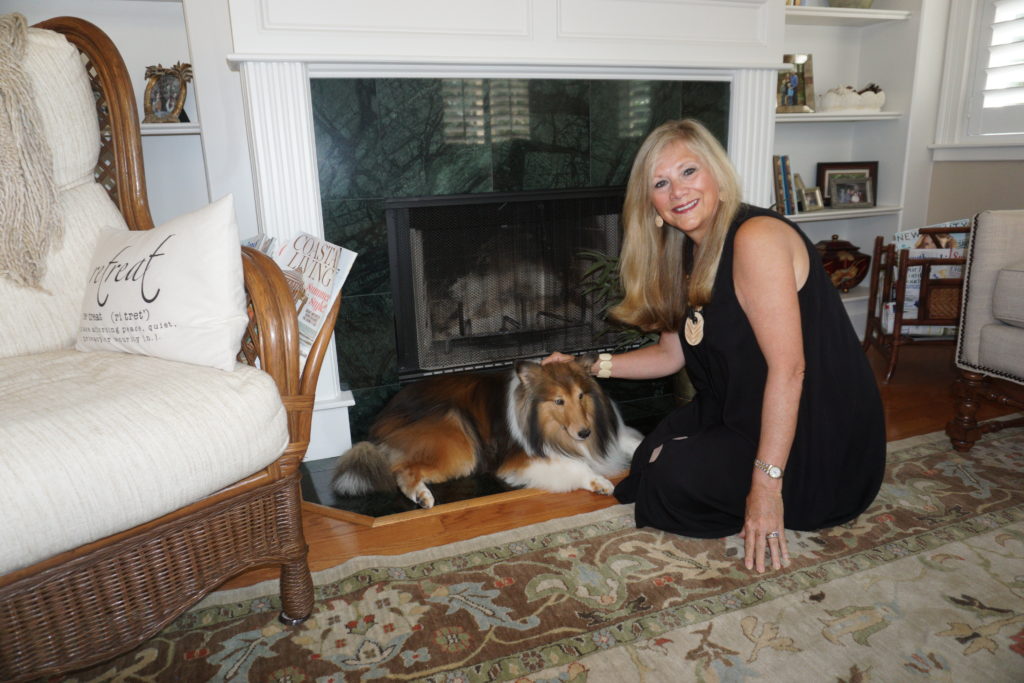 By the way, these were only my thoughts on rainy day dressing. What are yours?
 As  always, it's been fun getting together. Thanks for joining me and stopping by Distinctly Southern Style.
You can also follow me on Facebook, Pinterest, Twitter and Instagram or leave me a comment in the section below.
I love hearing from you.
Remember to always have fun loving and living life to it's fullest!
Rosemary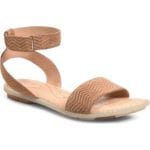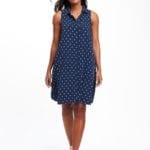 This website contains links that may generate income for Distinctly Southern Style . All creative and opinions are my own.
SaveSave
SaveSave
SaveSave
SaveSave
SaveSave
SaveSave
SaveSave
SaveSave
SaveSave
SaveSave
SaveSave
SaveSave