Pink, Purple And The Front Porch

Front Porch Sitting
I just love a front porch. In fact I love all porches period. Since, I was a young girl, there has never been a better place for wiling away a summer afternoon. Friends, family and ice tea while swinging in the front porch swing. Or you could simply rock your troubles away in front porch rocking chairs. Fortunately, I am blessed to have two front porches. And the upstairs one recently got a facelift.
My View From Up In The Trees

While sitting high on the second story porch and listening to the cool breezes passing through the trees, I find my place of peace and tranquility.  Essentially, it's the perfect spot for a simple Sunday afternoon.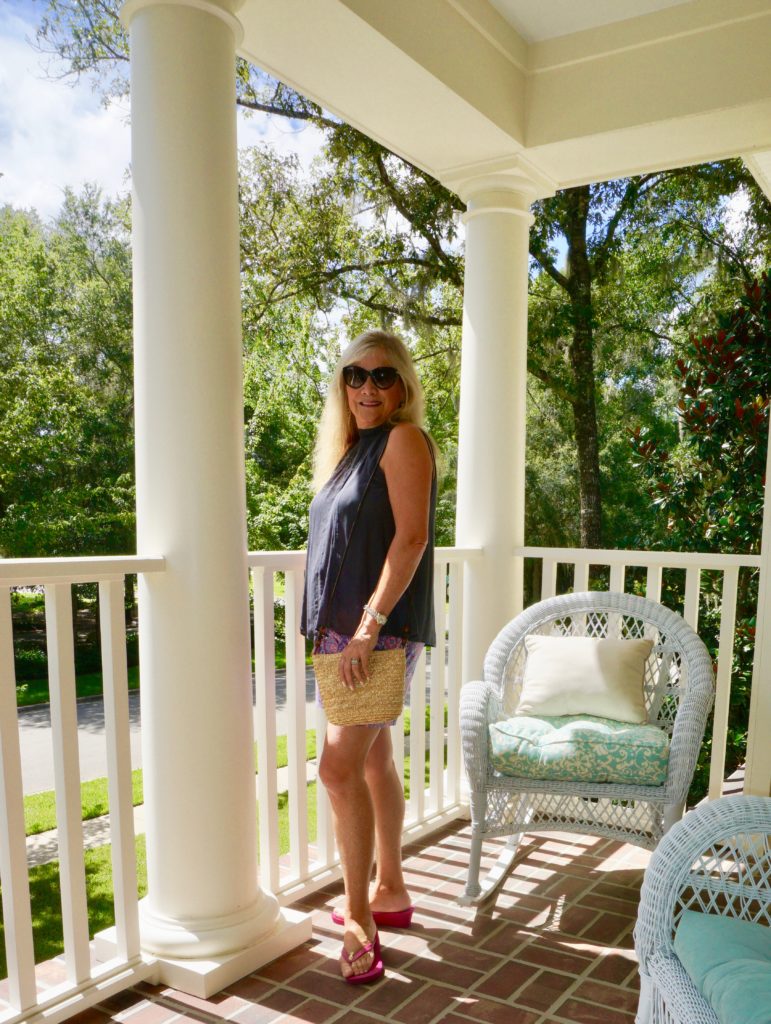 Not only is the upstairs porch my special haven, but it also serves as a private retreat for houseguests. The spa colors are perfect for creating a vacation like atmosphere for visiting guests.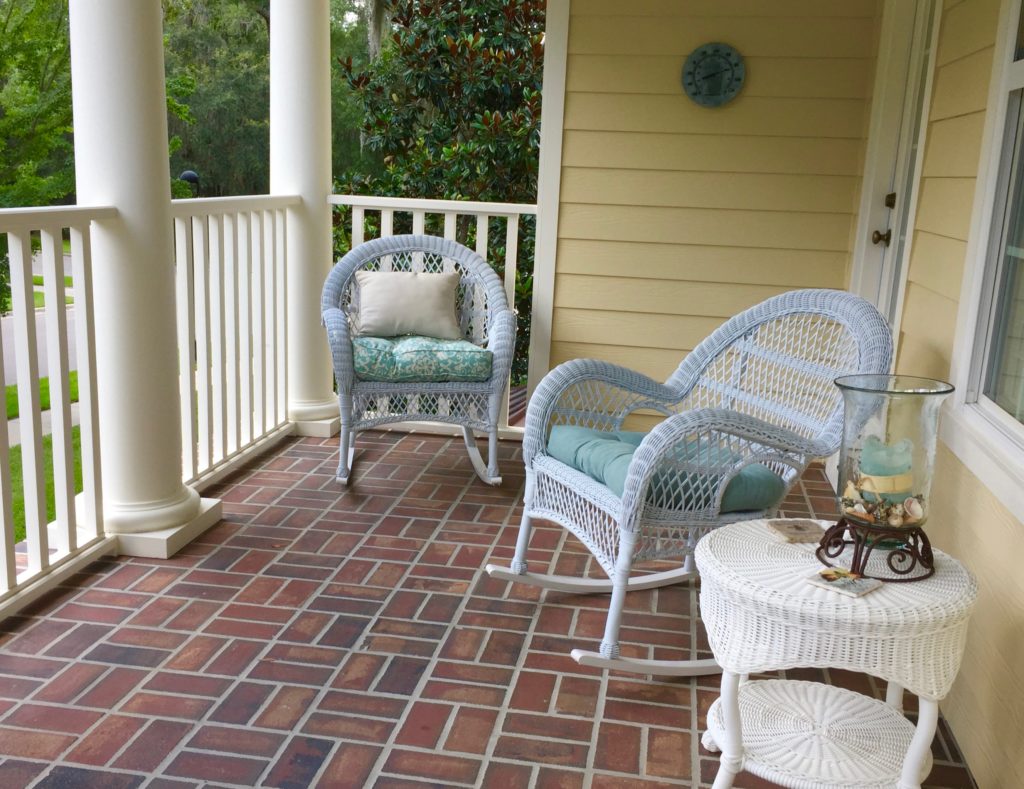 Recently, on a visit to my local Pier1, I happened upon a close-out sale on these scrumptious spa print cushions. No hesiation whatsoever. Unfortunately, the all to friendly squirrels from the trees had made themselves at home trying to bury nuts in the old cushions last fall. And so they were way over due for a change.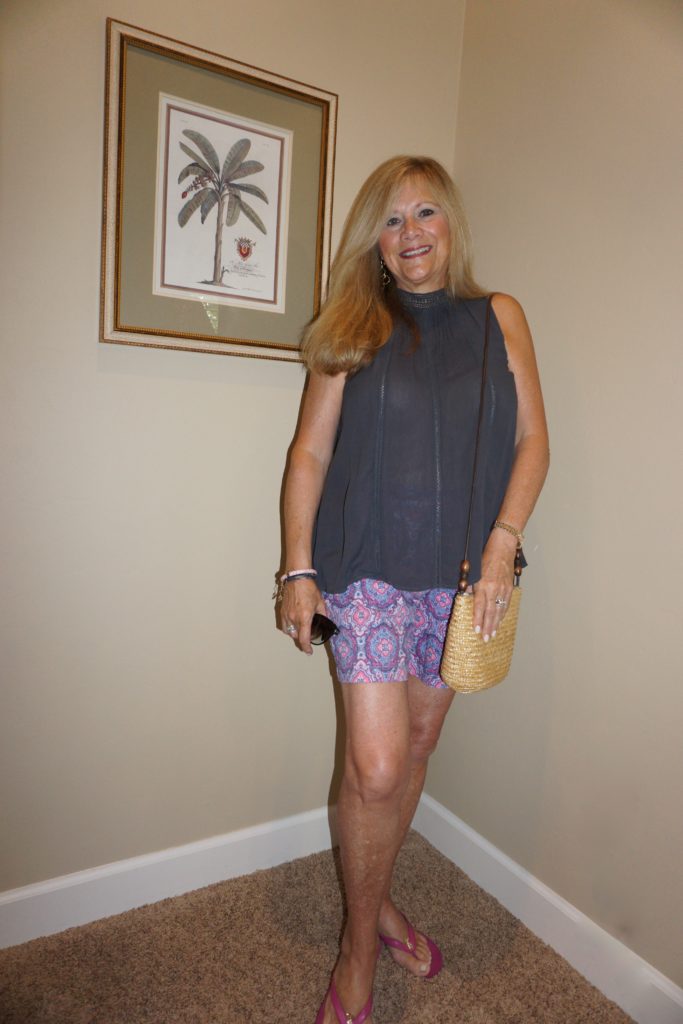 Today's Outfit
Top: A cool gauze swing top purchased at my local boutique, by C X.

Shorts: A basic purple and pink chino from Talbots with an especially colorful  Ornate Medallions print.

Sandals: Lastly, the wedge flip flops are older from Tommy Bahama


So, how do you spend your simply Sunday afternoons?  Maybe, you would leave me a comment in the section below and share your thoughts.   Of course, I  always love hearing from you.
As always, thanks for joining me and stopping by Distinctly Southern Style. 
Also, please, remember to have fun loving and living life to it's fullest!
Rosemary
This website contains links that may generate income for Distinctly Southern Style . All creative and opinions are my own.
SaveSave
SaveSave
SaveSave
SaveSave
SaveSave
SaveSave
SaveSave
SaveSaveSaveSave
SaveSave
SaveSave
SaveSave
SaveSave
SaveSave
SaveSave
SaveSave
SaveSave
SaveSave
SaveSave