My Distinctly Southern Shelties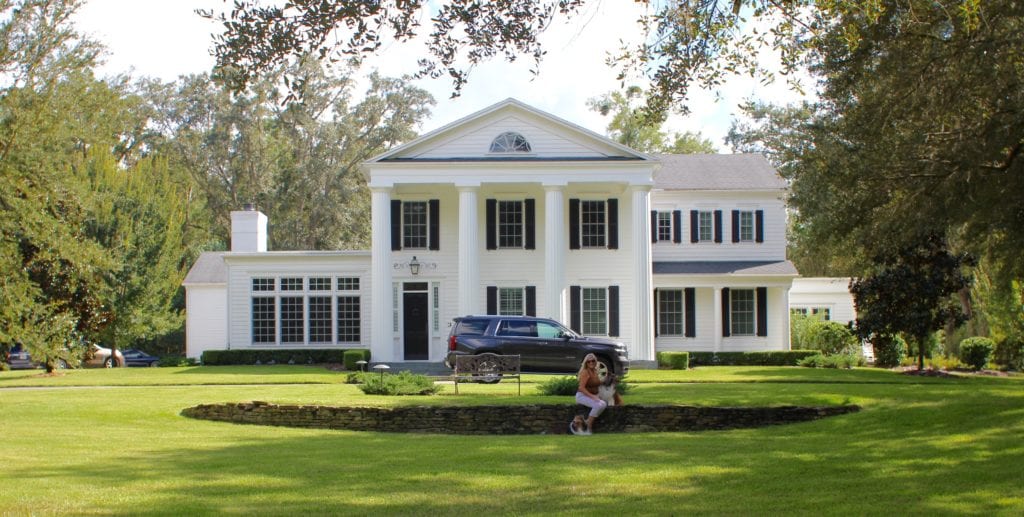 Some days are just meant to be spent outside!
Fall in Florida is the perfect time for spending the afternoon outdoors.
Sitting under the shade trees and playing with my Shelties takes me to a happy place.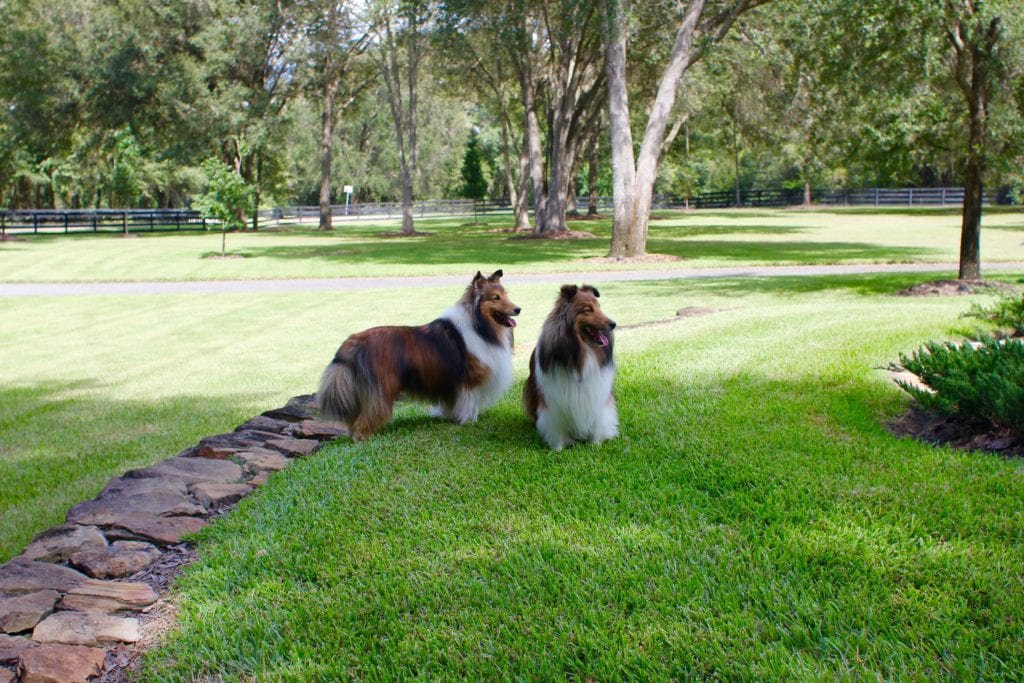 Jake and Rex.
They love to go for a ride in the car. They love walks around the neighborhood.
More than that they love to go for a ride to places where they are free to roam on their own with no restraints.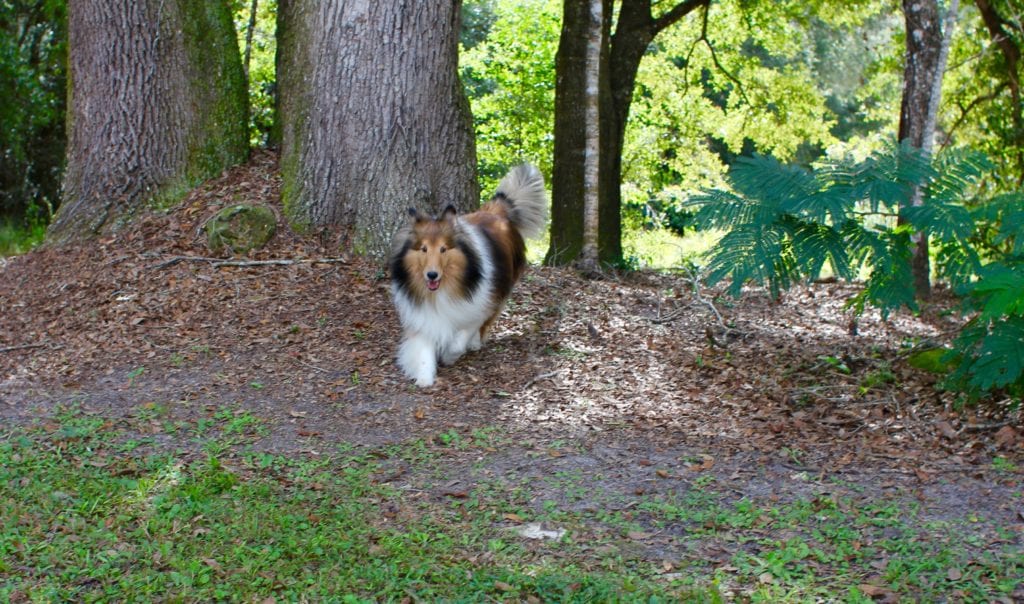 Rex enjoys exploring the woods.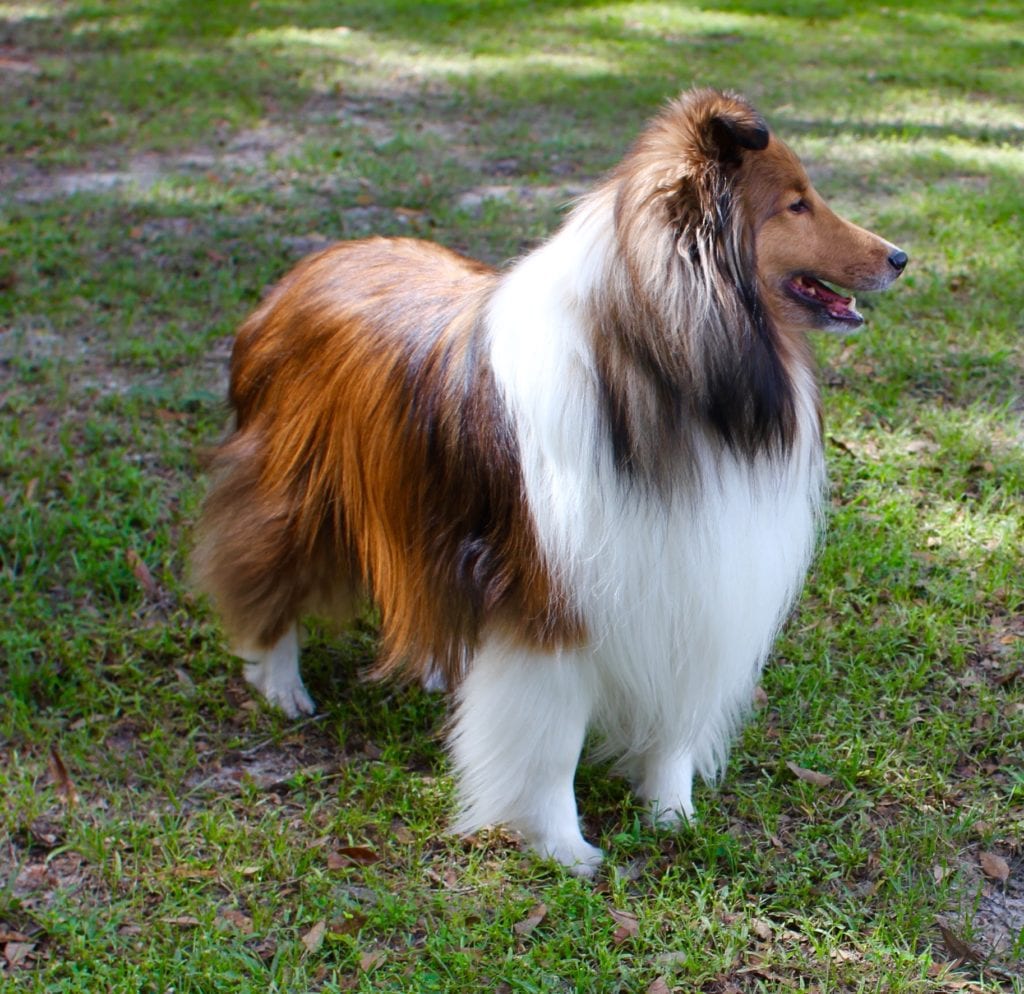 Jake is the one with the watchful eye. He is always on the look out for squirrels.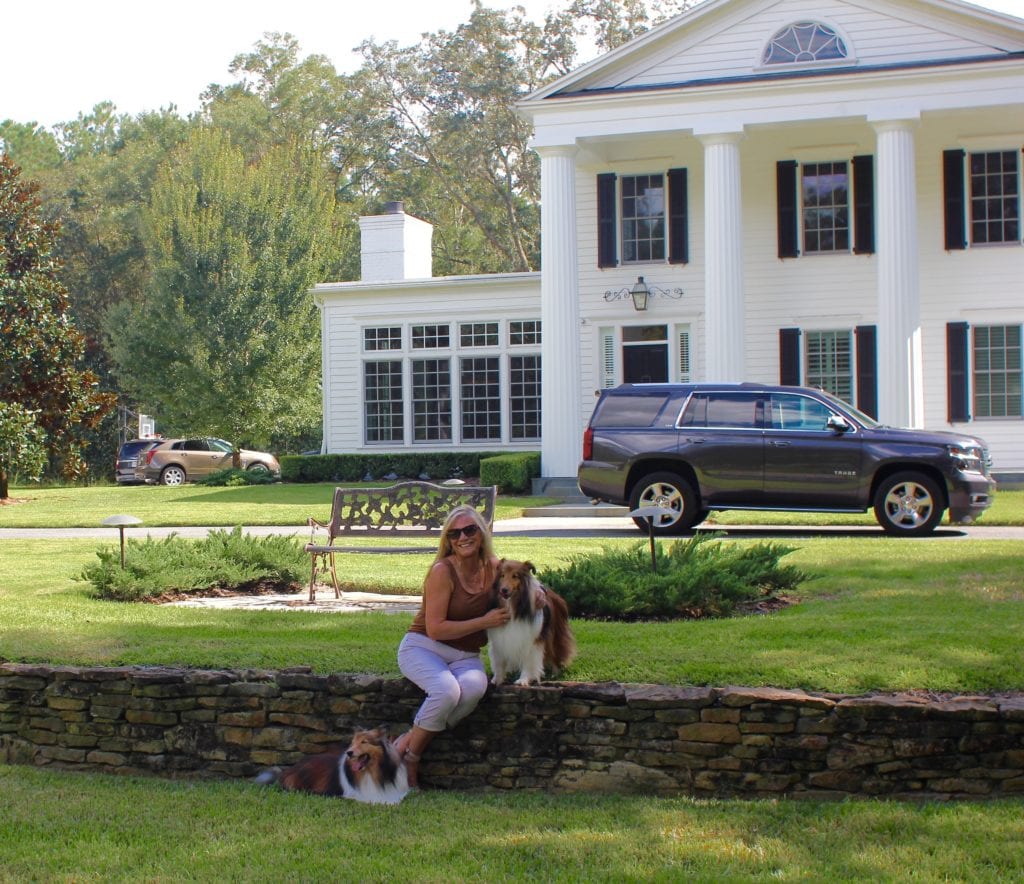 I'm sure that you have guessed by now that "I love Shelties".
We have had a total of five Shelties in our family over the past 35 years.
Jake and Rex are half brothers (same mother).
Their breeder is Janet Barber of

Jandale Shelties

in Ocala, Florida. If you are ever in the market for a Sheltie, she is my number one choice.

The Sheltie breed is so smart.
Of course that's a job requirement for herding sheep.
My boys even try to herd kids and cats!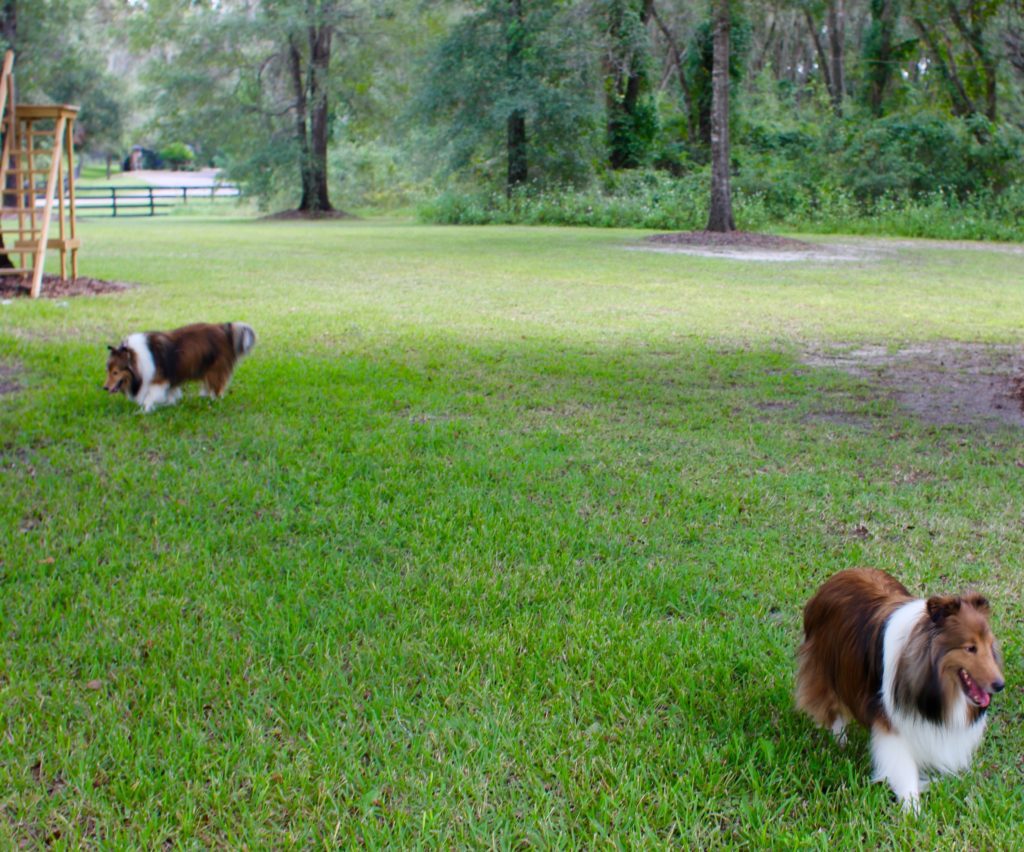 Fresh air and sunshine topped off with lots of running.
This breed really needs lots of exercise. They are also great with the kids.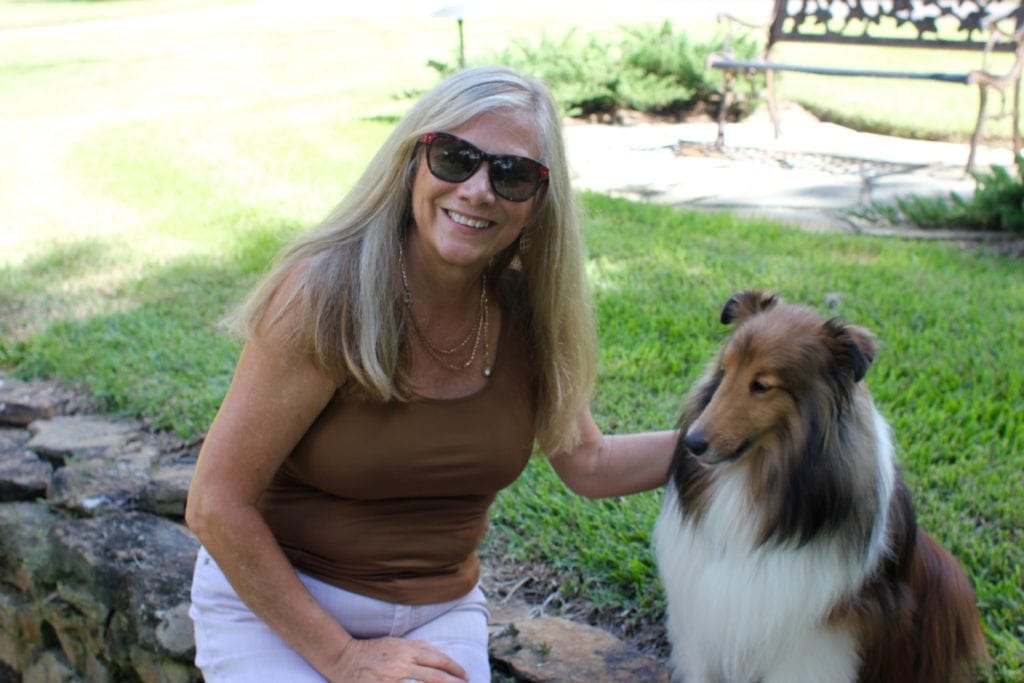 I hope that you have enjoyed the afternoon outdoors with my boys.
I would love to hear all about your fur babies. Please feel free share.
Thanks again for joining us and stopping by Distinctly Southern Style.
You can also follow me on Facebook, Twitter, Pinterest and Instagram or leave me a comment in the section below. I love hearing from you.
Remember to have fun loving and living life to it's fullest!
Rosemary
ps: As always all creative and opinions are my own.