Calling All Baby Boomers With Style
Are You Stylin' For The Holidays Yet!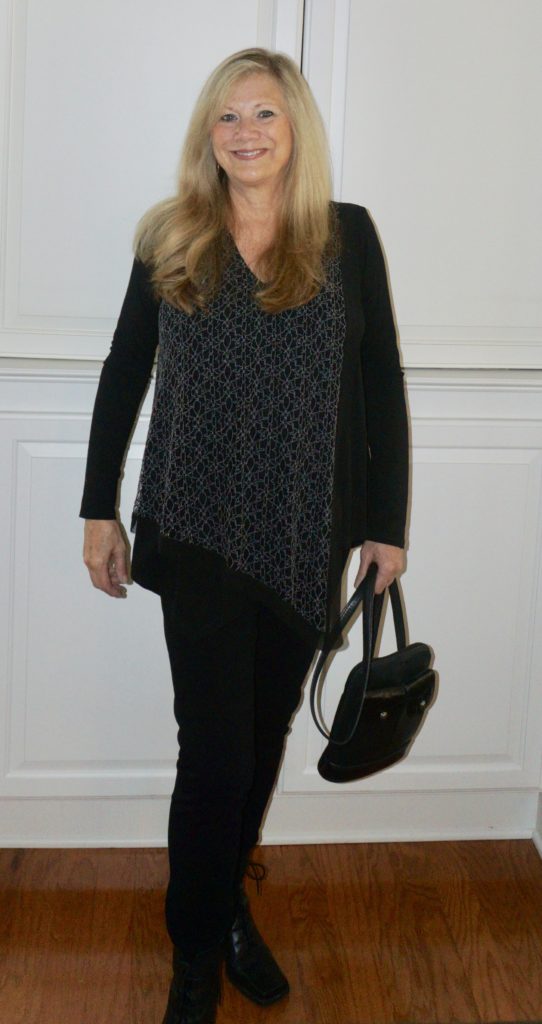 Hey, Boomers, it's that time of year…the holiday season is now upon us. Now is the time for some Baby Boomer style!
So ready or not here we go!
November is well underway along with all the fun-filled events and outings. The time is here for family, friends, shopping, cooking, eating, you name it …. and I'll be right there in the mix with you and enjoying every moment.
Of course, I am always on the hunt for comfortable and yet stylish outfits that can be worn in numerous ways. Just because I am of the baby boomer generation, and we have always liked to be on trend, I want to have outfits with a touch of class, a little edgy and looks that reflect that great baby Boomer Style.
The outfit that I am sharing today is one such combo. Simply because it can be styled casually as I am wearing it today with jeans and boots or I can change it up slacks and pumps for dressier occasions.