Jazzed Up Jeans – The Series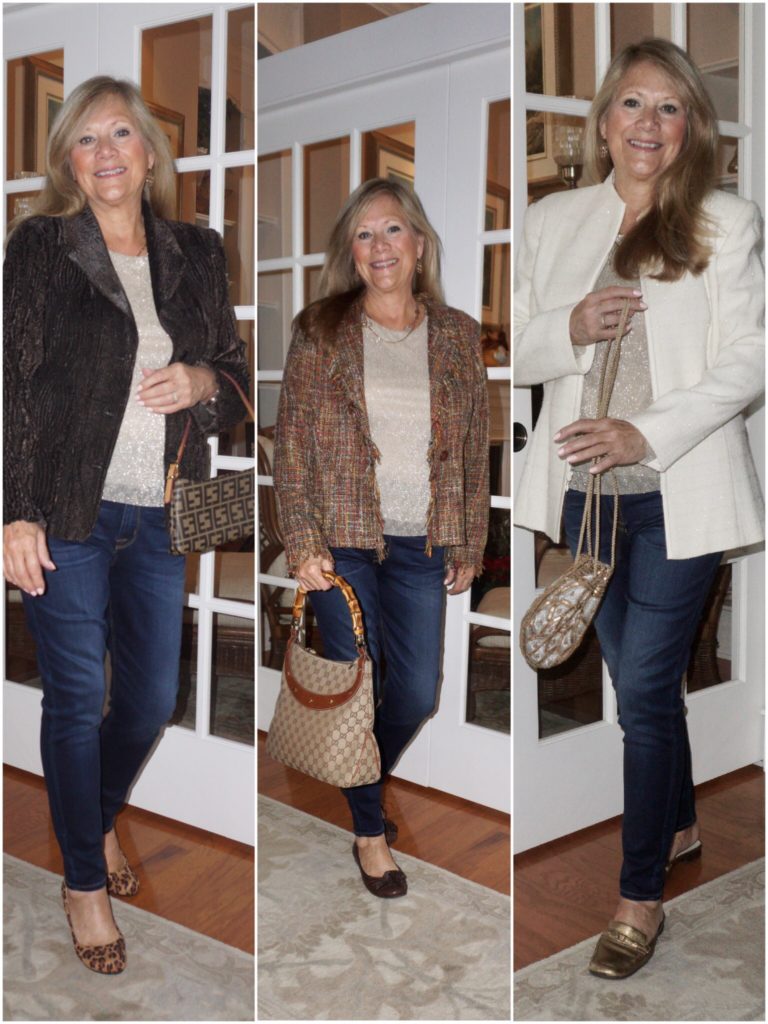 Here we are gals, it's Friday and finale of this week's three-part series featuring jazzed-up jeans for holiday outfits and parties. Check out part one here and part two here.
In the beginning, I started closet shopping for holiday outfits with some pizzaz and easy to wear comfort too. Enter, my favorite jeans and a shimmery gold top. As the items came out of the closet, more than one choice began to emerge. And as they say, the rest is history.  So let's take a look and see what you think.