Plain and Simple Days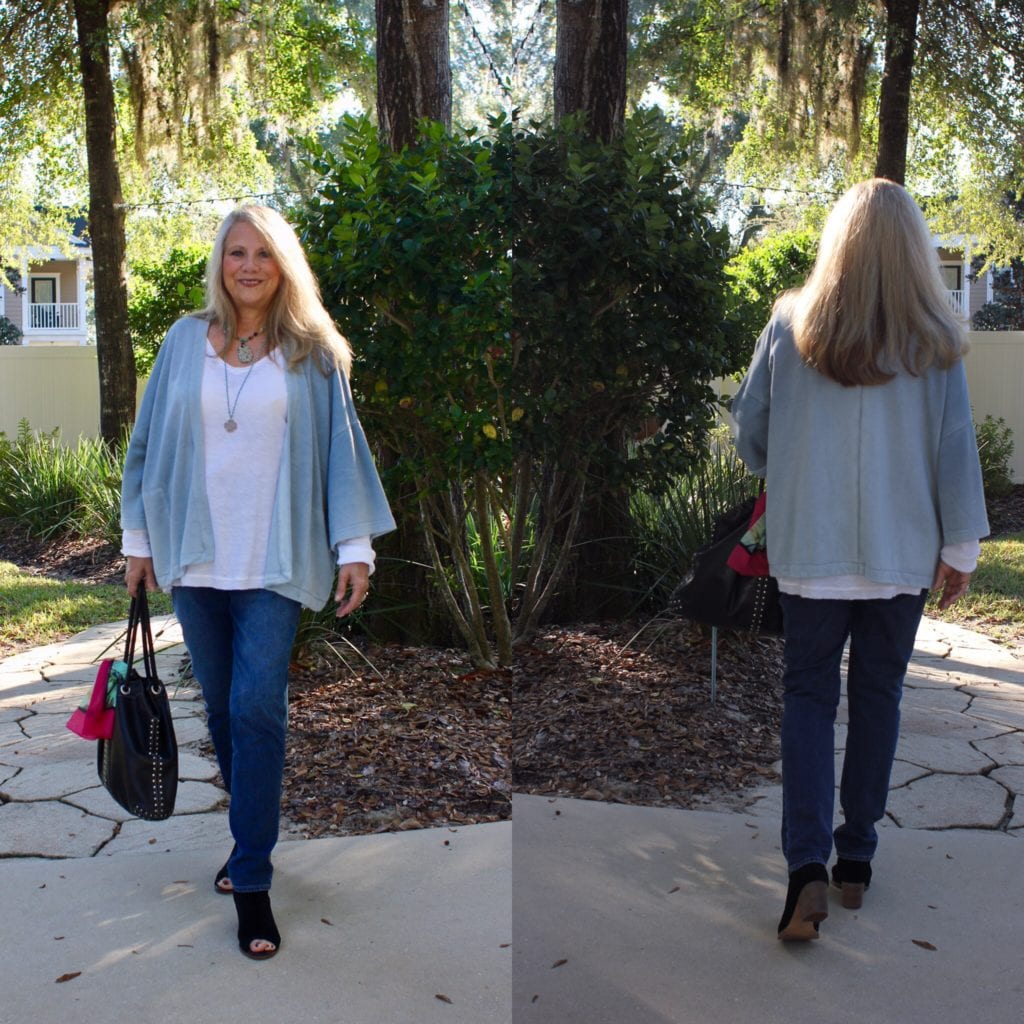 Most days for me are just plain and simple when it comes to dressing. Jeans and tee shirt and I'm out the door. Not hard at all.
Are you looking to step up your casual sweatshirt style? Today is your lucky day!
I've found a great solution at the Gap this fall. It's a soft french terry kimono style cardigan.