The Long And Short Of Summer Shorts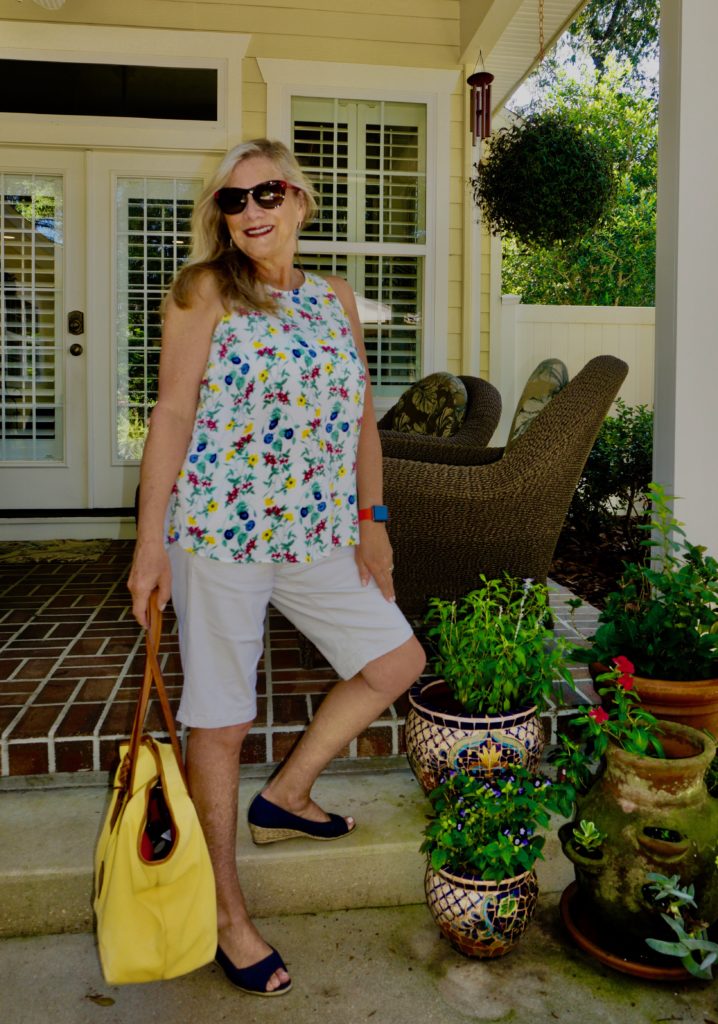 Do You  Hesitate About Wearing Shorts?
Here's the thing: Many ladies of a certain age exclaim, "I can't wear shorts!"  My question is, "Why not?"  They're comfortable, and cool. If you are wearing a walking short, it is basically the same length as your summer skirt. So, the issue is not the shorts; it's how you're styling them. Styling them as a woman not a teenager requires a bit more thought than merely throwing on any top and a bottom. Now, let's take a look at how I recently styled the same pair and top two different ways.