It's Coverup! No It's A Casual Wrap!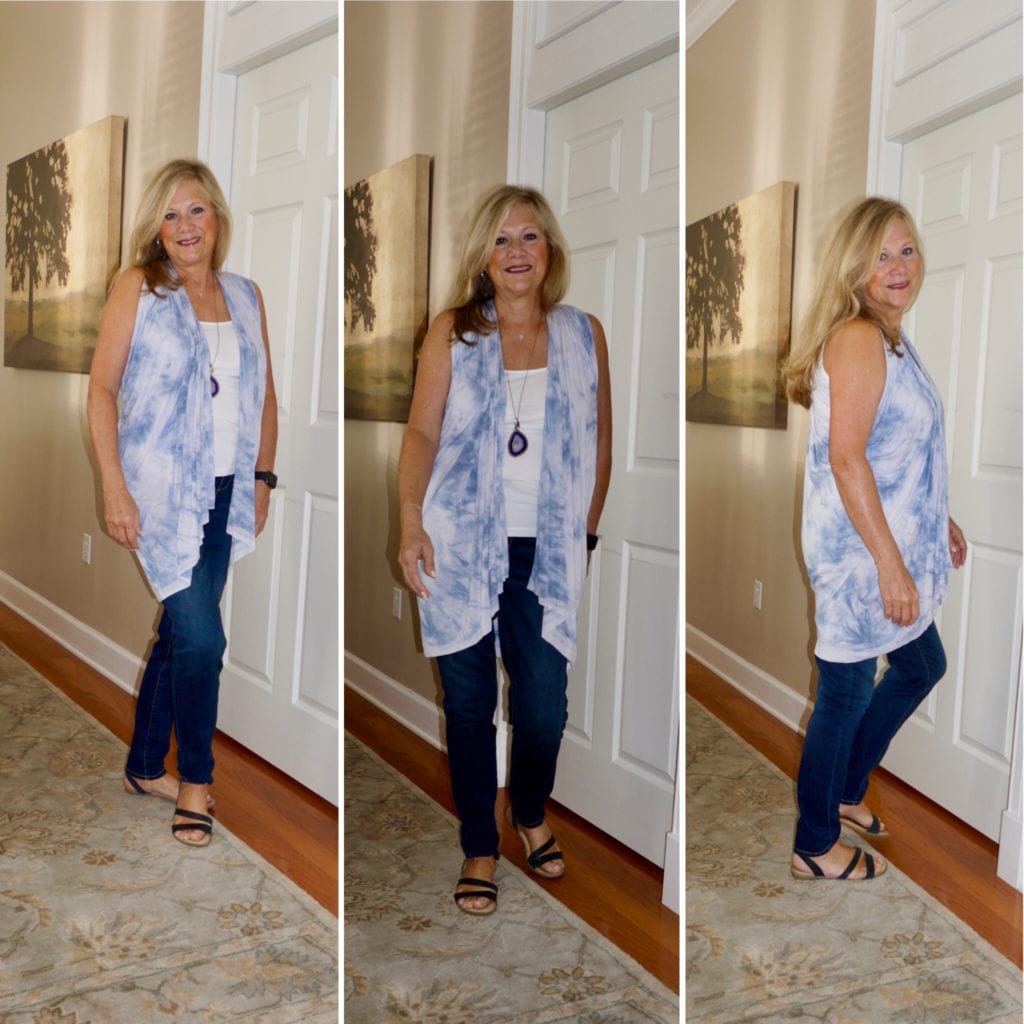 Summer Fashion Or Fall Fashion?
Are you ready to go from the beach and to step into the fall season? As hard as it is to believe the Labor Day weekend is fast approaching. And my thoughts and style choices are starting to turn toward the fall season. Fortunately, many of  my summer fashion pieces will transition right into fall.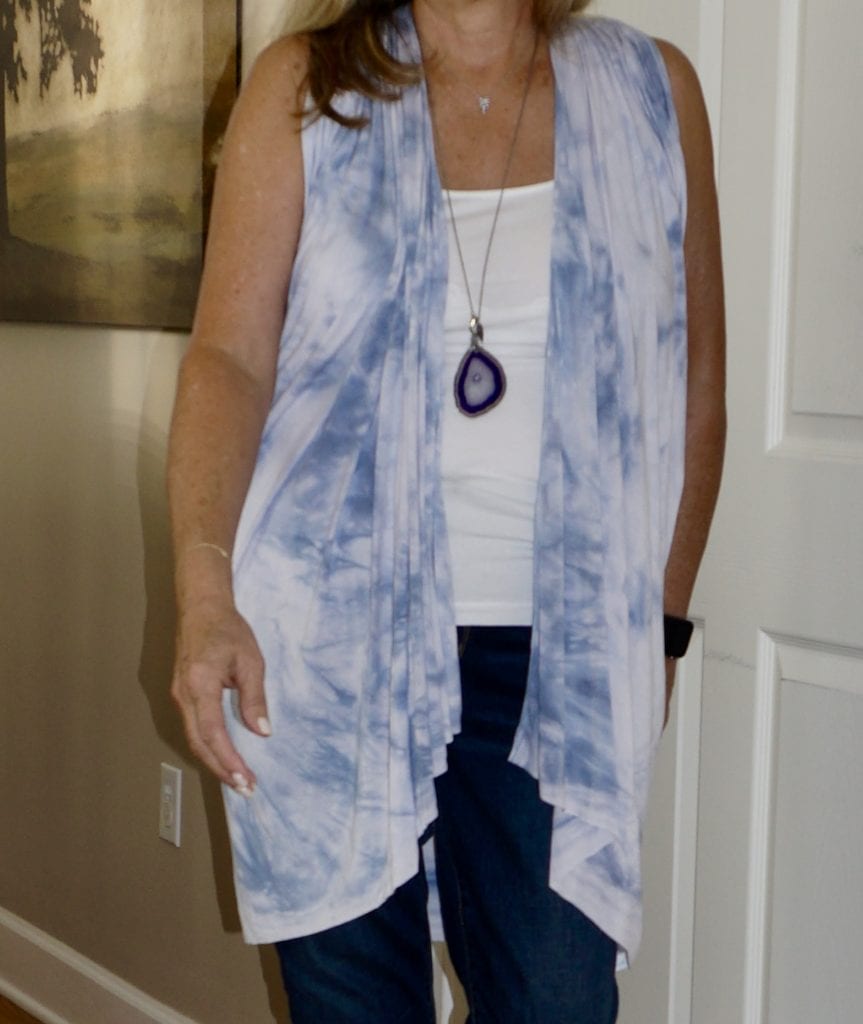 Case in point, today's outfit is simple, and relaxed. By simply taking pair of dark jeans plus a white camisole and adding a colorful summer beach wrap, I've stepped a little closer to the fall season. All the while, I am remaining cool and comfortable in today's temperatures.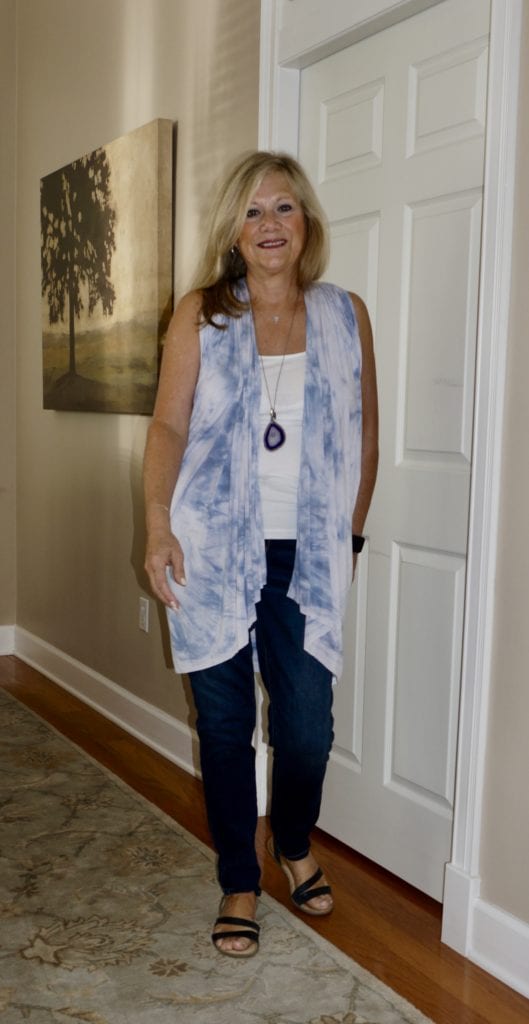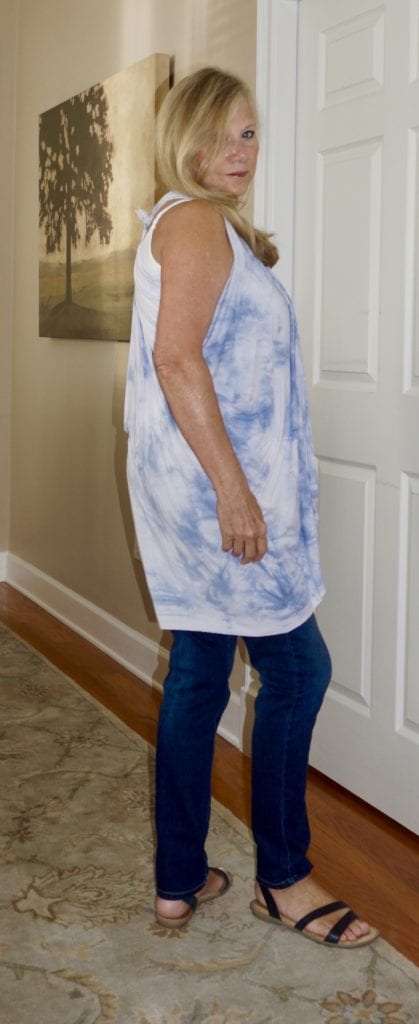 This multiway wrap is a custom made and hand dyed by a local artist. You can visit her Instagram page @island_dreaming_sg. It consists of one buttery soft, long length of material. When tied at the back of neck it makes a one of kind flowing vest.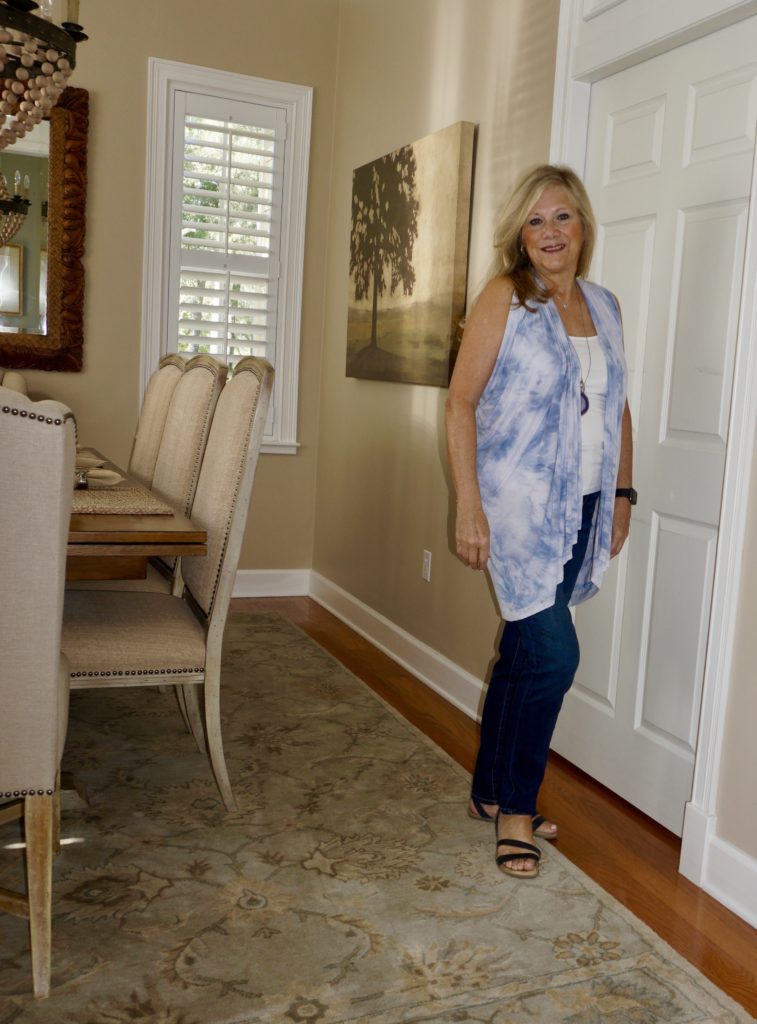 And so, do you have any special pieces from summer that you are planning on changing up a bit for fall?
I'll say good bye for now.
Thanks for dropping by!
Enjoy the Labor Day weekend!
Rosemary