Summer Reading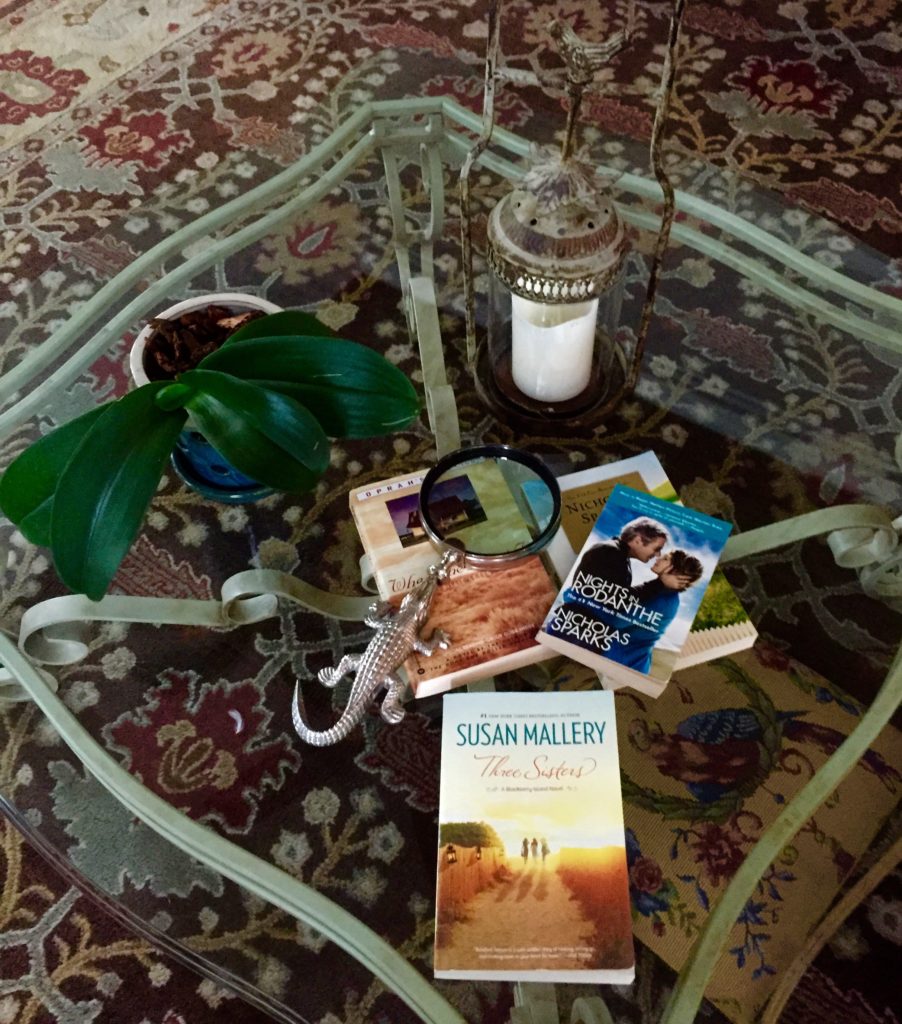 The Little Free Library provides a fun filled treasure hunt!
Mid-summer is here and it's time for some light reading. Usually you will find me with the e-reader. I have succumbed to the instant gratification of hearing about a book then going to Amazon and having it instantly. At times I am reading multiple books and like the idea  of  always having them with me. With some beach trips planned for the summer, I've decided  that a few real books are needed for the beach bag. I think I'll check out our neighborhood Little Free Library.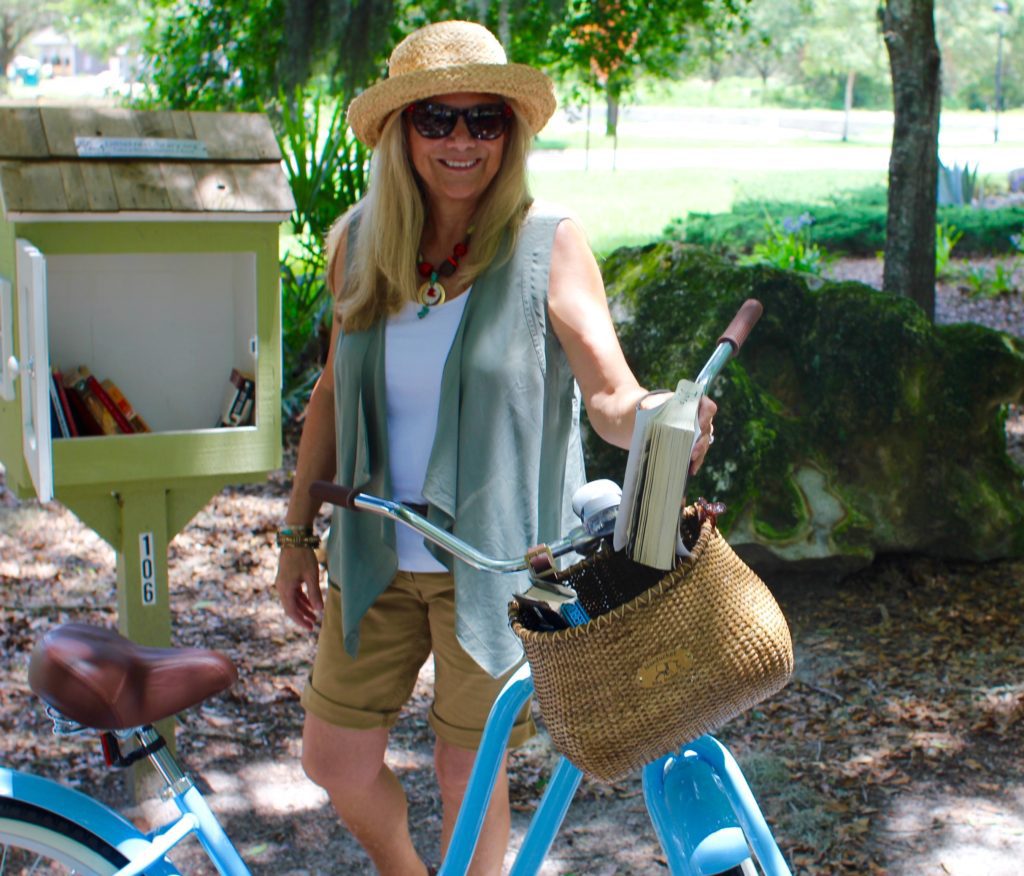 I have missed owning books. I love holding them in my hands. There is beauty in a bookshelf filled with books that you have personally read. In a way it's a picture of  internal thoughts and ideas.

Our neighborhood has our own little street side library.  It's part of the LittleFreeLibrary.org program. Take a Book – Return a Book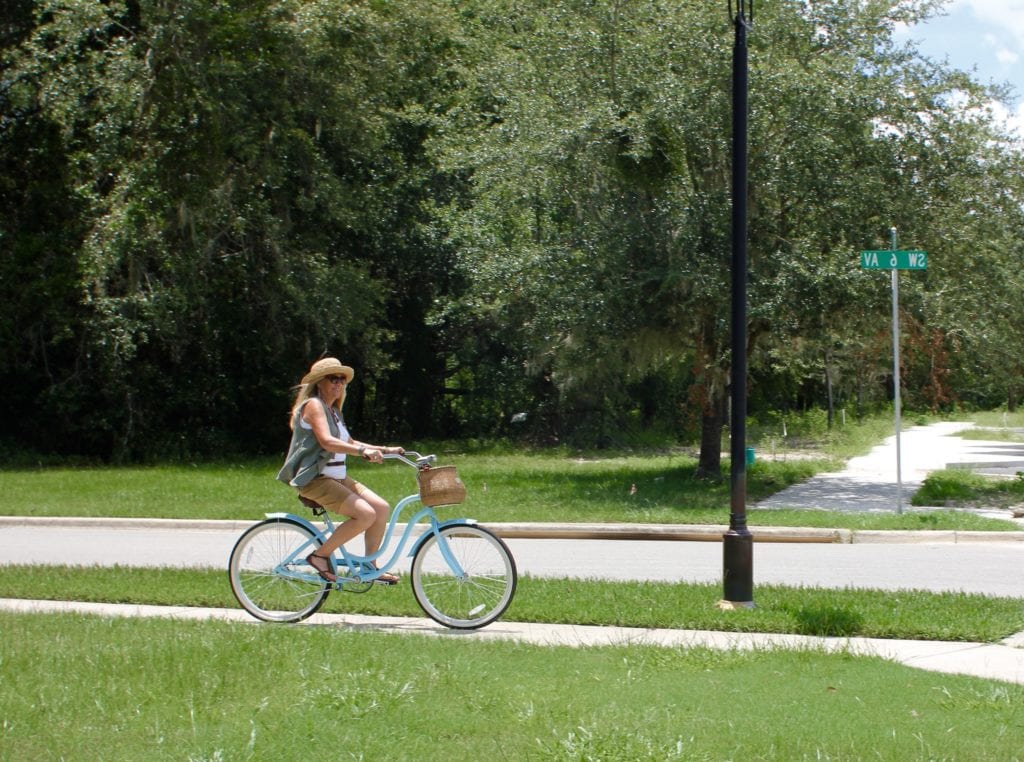 The Little Free Library provides such easy and a wonderful opportunity to share books.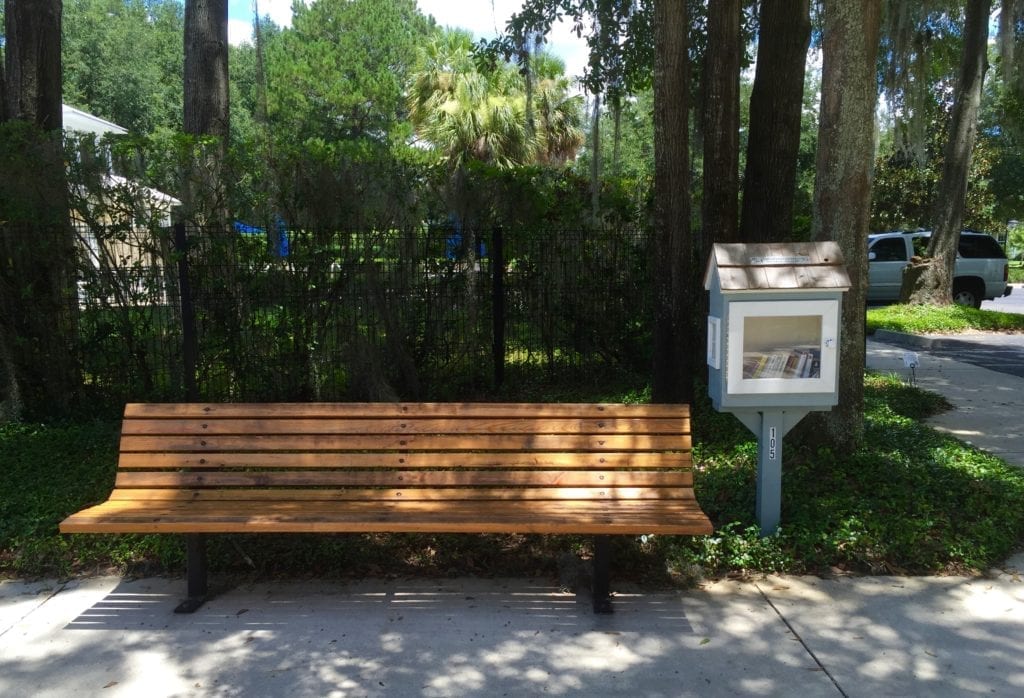 To date we have four libraries throughout the neighborhood.
Walk or ride there's a book just around the corner for everyone.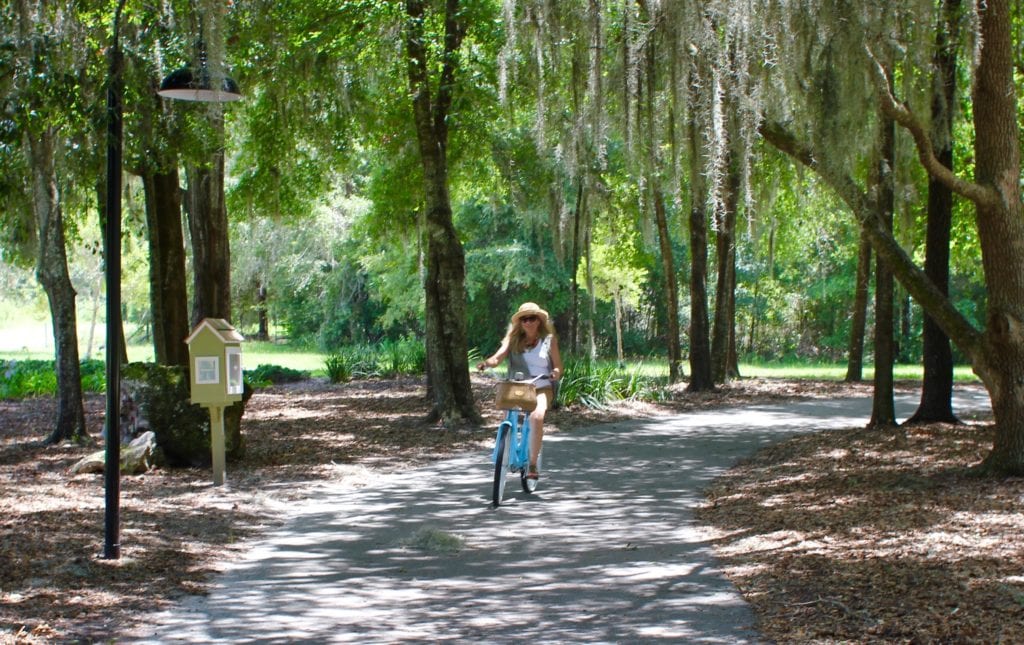 I just keep riding and trading!

It's a treasure hunt! Never know what I'll find.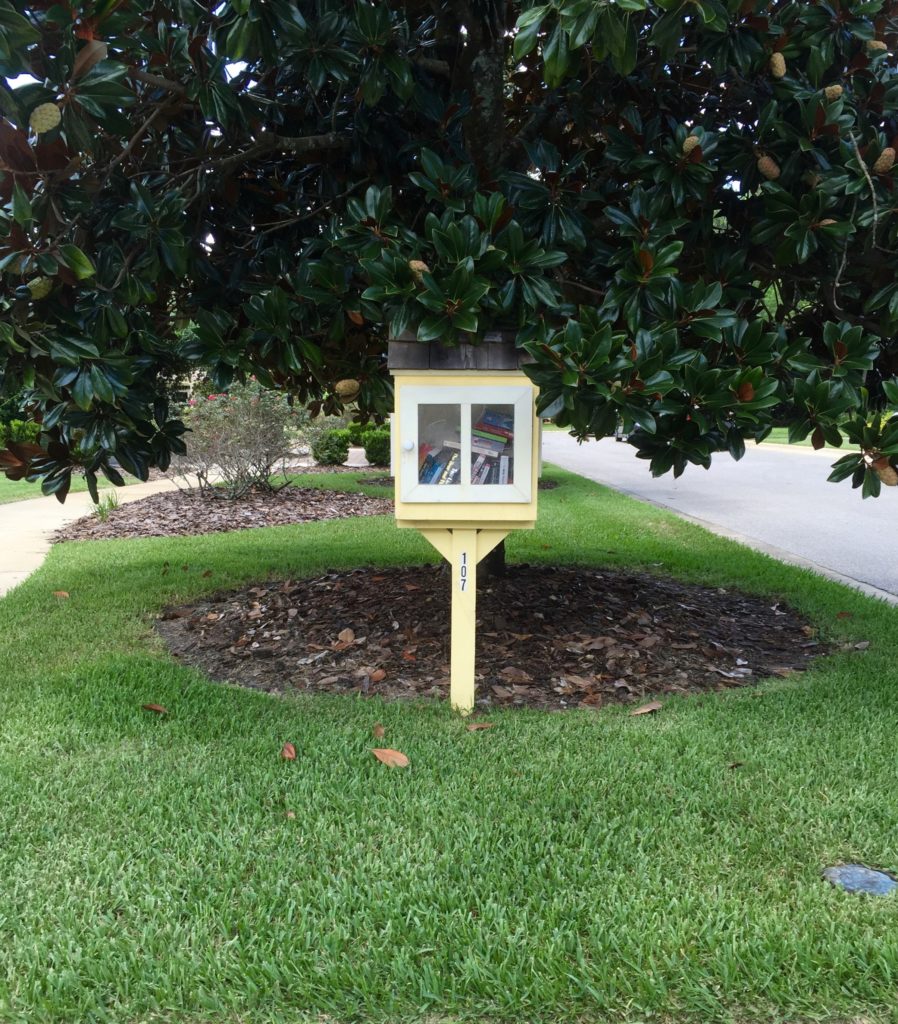 Each library is decorated differently.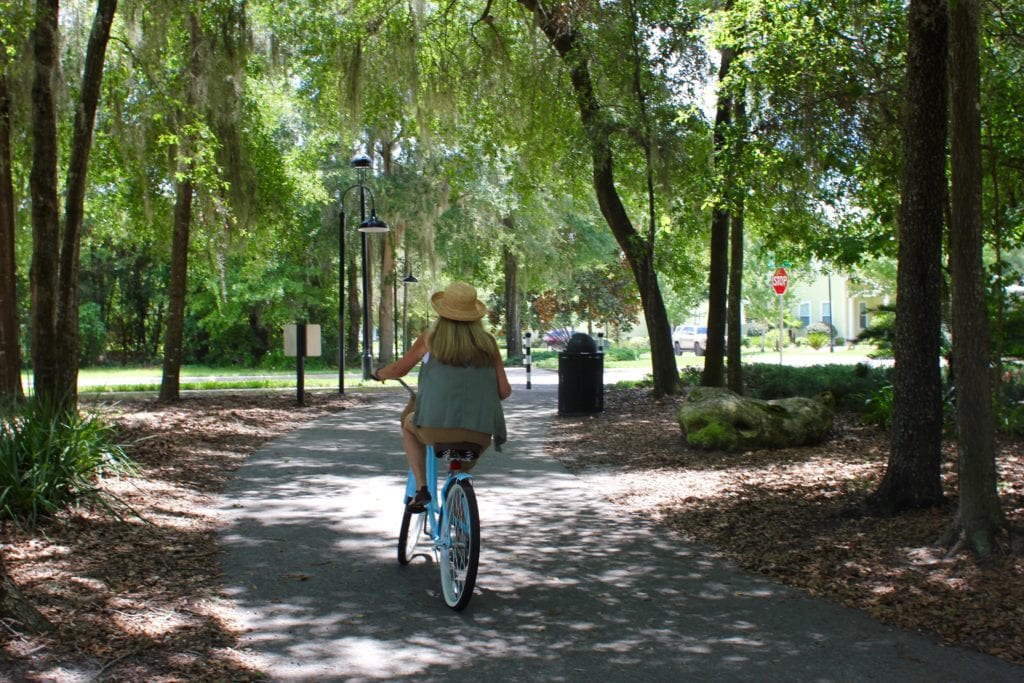 I have enough for now…more trading later.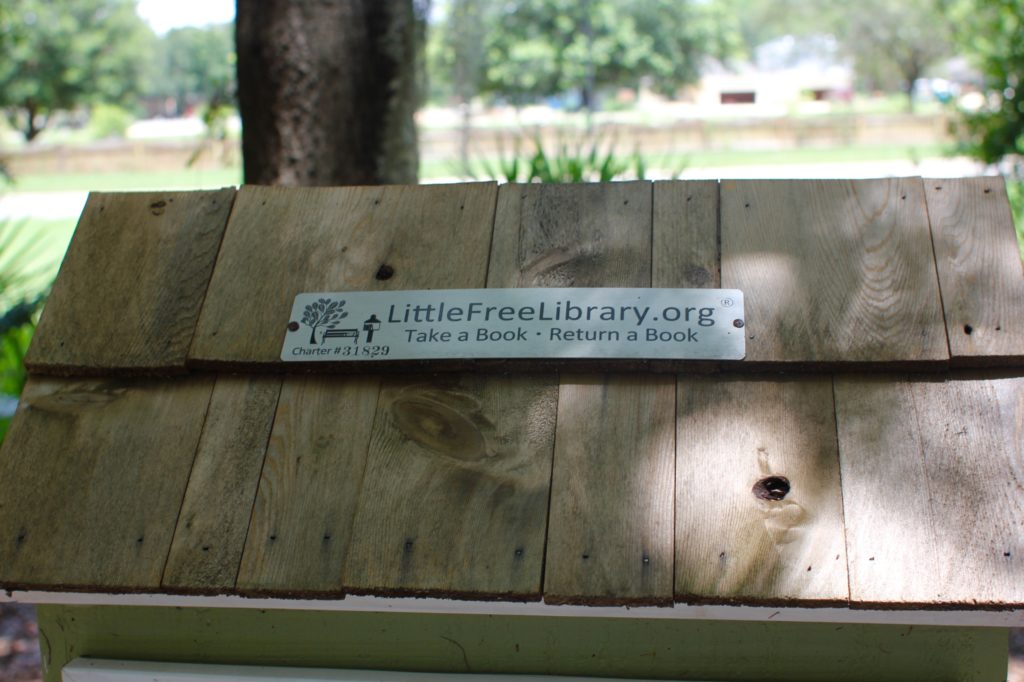 You can check out the LittleFreeLibrary.org link. It's amazing the creativity that has gone into the library stations all around the world. The goal is to Build a Literacy-Friendly Neighborhood.
On the fashion note: the shorts and tee were purchased at Chico's last year. The vest was also purchased at Chico's via online sale of last years inventory. The hat is an old favorite from many years ago.
Thanks for stopping by Distinctly Southern Style. you can also follow me on Facebook, Pinterest, Twitter and Instagram or leave me a comment in the section below. I love hearing from you.
Remember to have fun loving and living life to it's fullest!
Rosemary
ps: As always all creative and opinions are my own.
<a href="http://www.bloglovin.com/blog/14981245/?claim=ua9nwz7wrhy">Follow my blog with Bloglovin</a>