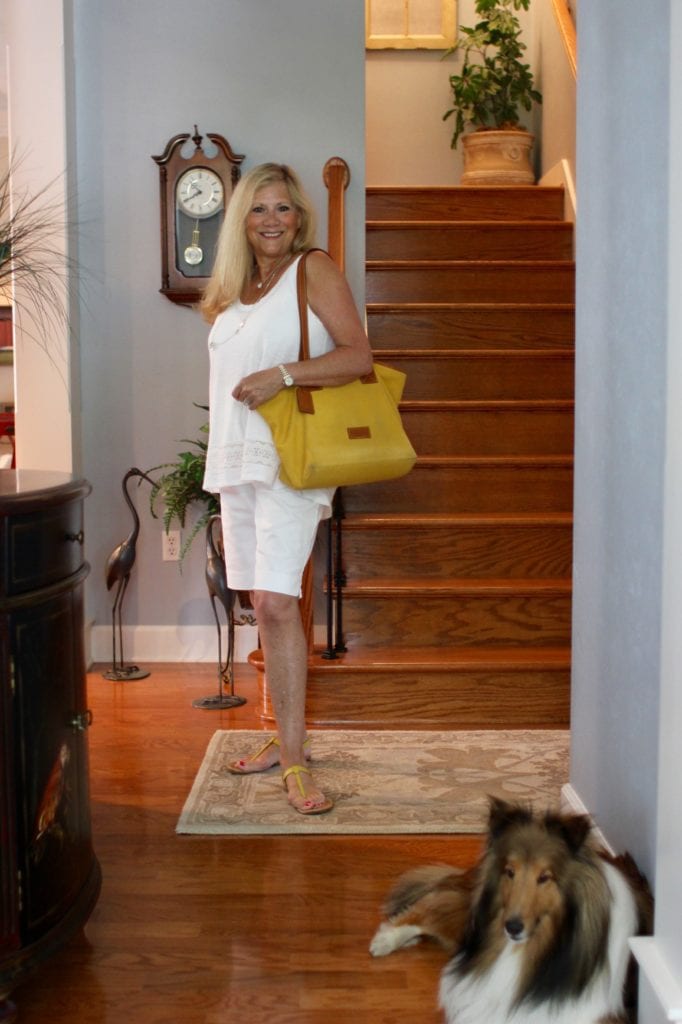 i'm off for an hair appointment.  it's time for a trim. I have made it a habit to keep a standing appointment every 8 weeks. i've only had short hair once in my life and it didn't work for me. i always get a trim and some high & low lights. sometimes i have added conditioner. what are is your hair routine?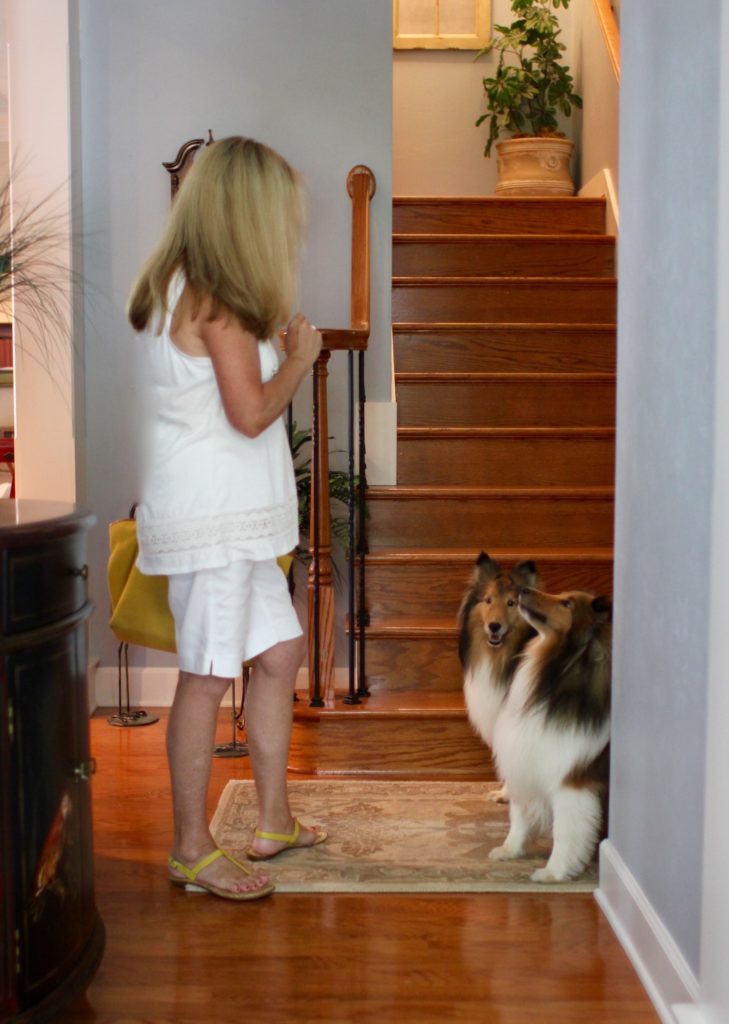 it's never an easy task to leave my boys behind. short errands, whatever the case they know and they want to go. not today. jake and rex have me very well trained. a treat when i leave and a treat when i return.
the boys are half brothers – same mother – jake is on the left and rex on the right.
for anyone taking fashion notes: my entire ensemble is old and from my closet. everything was purchased by me. the top has a loft label and the shorts are chico's. my bag is dooney & burke purchased at t j maxx last year. lastly the comfortable sandals are from target a year or so ago.
thank you for coming by Distinctly Southern Style.  you can also follow me on Facebook, Pinterest and Instagram or leave me a comment below. i love hearing from you.
remember to have fun loving and living life to it's fullest!
Rosemary
ps: all creative and opinions are my own.
<a href="http://www.bloglovin.com/blog/14981245/?claim=ua9nwz7wrhy">Follow my blog with Bloglovin</a>