Let The Fun Begin!
On our last day in Orlando, we headed out to Universal Studios for a fun day adventures.
Perfect weather with blue skies and lots of sunshine. June in Orlando and the temps do get hot. 90 degrees by afternoon. Universal does a great job moving the lines through shaded and air conditioned spaces. They also provide entertaining  monitors as you
are standing in line.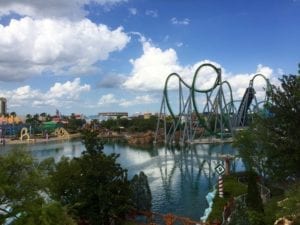 Rides and attractions as far as the eye can see!
Giant roller coasters, themed attractions, shopping and restaurants. I would need days to explore it all.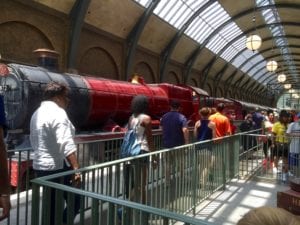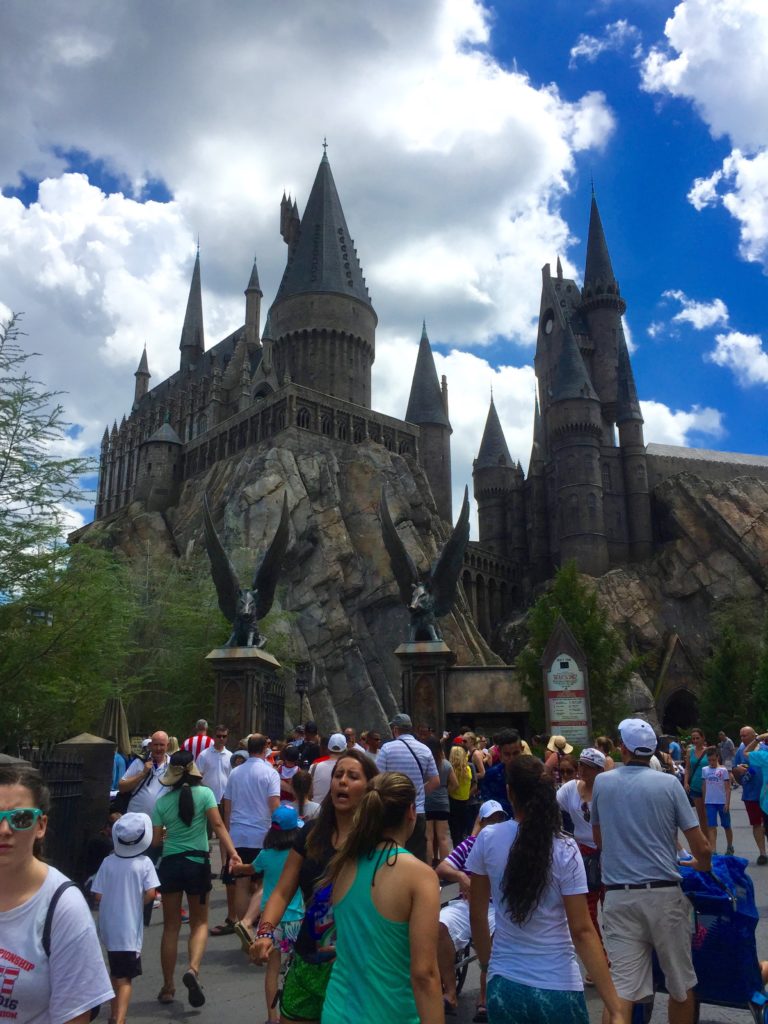 There are many different parks inside the park.
We rode the Hogswarts Express to Hogsmeade  as part of the Harry Potter experience.
Hogwarts Castle is a sight to behold. It towers high about the village of Hogsmeade. As I walked the village streets I could almost believe in  real Harry Potter magic.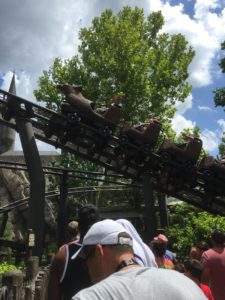 This roller coaster ride was so much fun. We were limited in our riding experience to the height and size limits for the little guys. There were plenty of rides to fit their needs.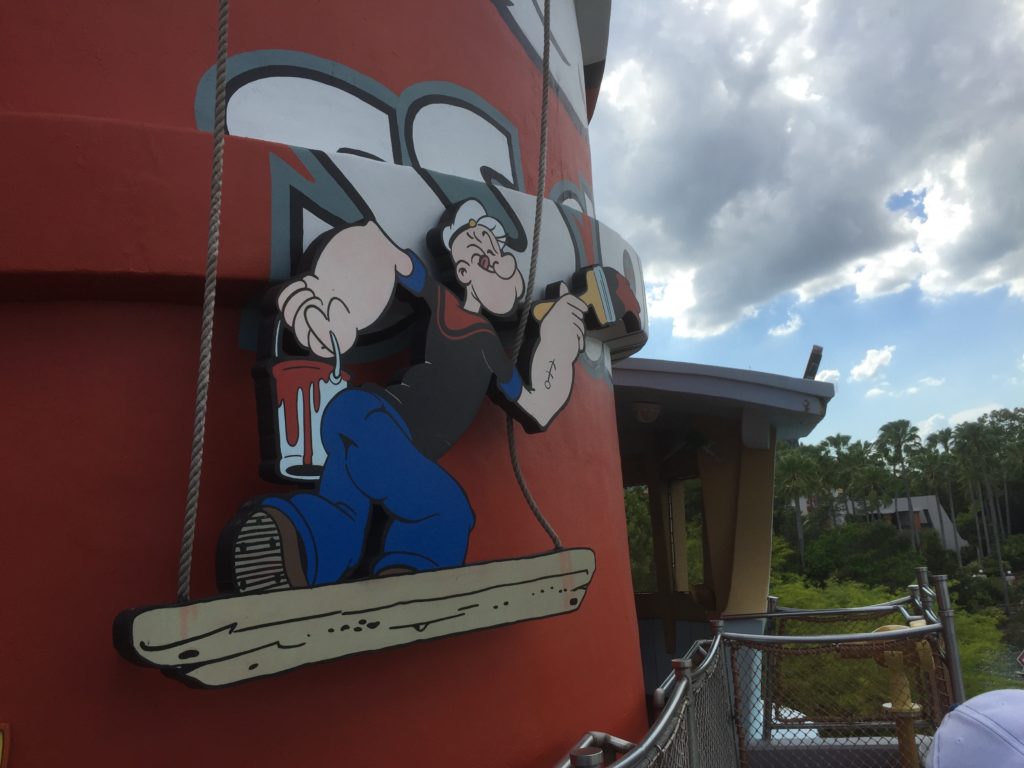 Popeye and Olive Oil at the Islands of Adventure offered plenty of age appropriate adventures for our boys.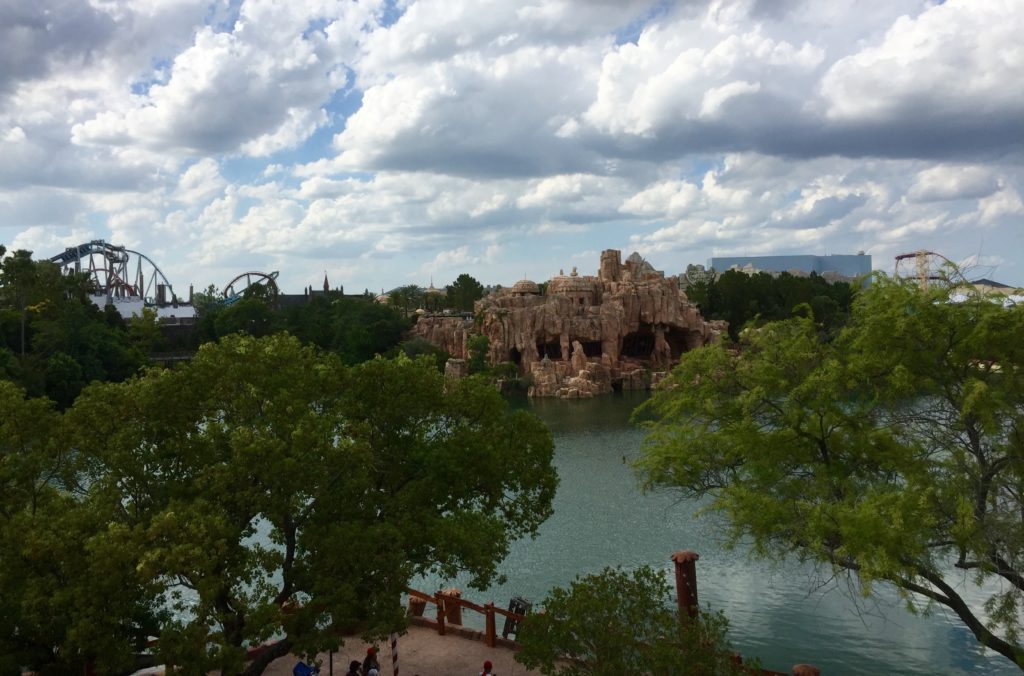 View of the back side of Mythos restaurant. Located inside an impressive cavern on the shore of the park's lagoon.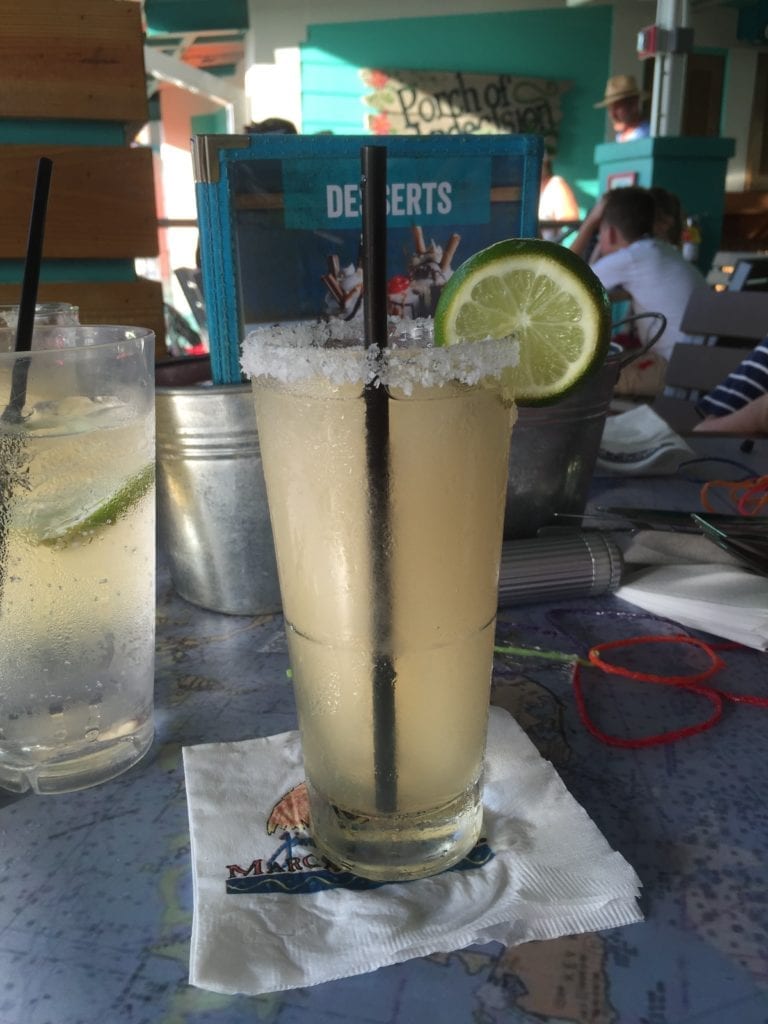 Last but not least a margarita at Margaritaville.
I can't think of a better way to end a hot fun filled day!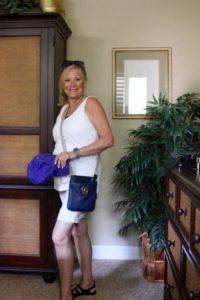 As I stated in an earlier post, I lived and worked in Orlando for 14 years and love this town and it's people. So I going to add a small fashion note that really isn't about fashion but what I think is common sense.
When going to the parks dress appropriately. We are there to have fun and want to be as comfortable as possible. First off sunscreen and stay well hydrated. Drink plenty of water. Wear comfortable shoes. I walked 16,000 steps during my day at Universal Studios Orlando. Bring a hat, sunglasses and a light bag that is safe ( zipper type closure).  I am wearing a light colored linen top and cotton shorts from Chico's. These are not new clothes but items that I can have fun in and not worry. The athletic sandals are Ecco brand that I purchased at an outlet mall in St. Augustine a couple years ago and use for my daily walking.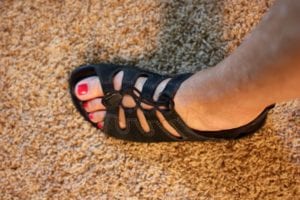 Do you frequent the theme parks? Which ones are your favorites?
Thanks for stopping by Distinctly Southern Style. you can also follow me on Facebook, Pinterest, and Instagram or leave me a comment in the section below. I love hearing from you.
Remember to have fun loving and living life to it's fullest!
Rosemary
ps: As always all thoughts and options are my own.
<a href="http://www.bloglovin.com/blog/14981245/?claim=ua9nwz7wrhy">Follow my blog with Bloglovin</a>