Beach Time With Friends and Family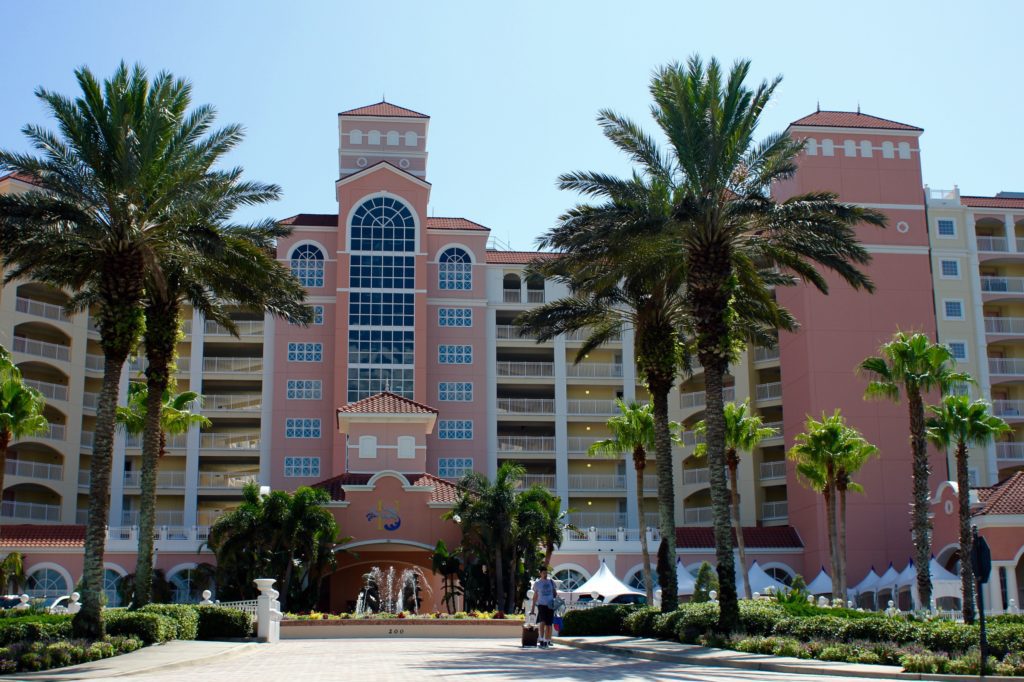 Over the past six or seven years a group of us here in Gainesville have traditionally headed over to Palm Coast to share some beach time at Hammock Beach Resort.  We have usually been there as a group over 4th of July holiday. As always in life, things and times change. The kids get older and new destinations start to fill the calendar. This 4th of July arrived and everyone went their different directions. Non the less, as if by chance, it was the last weekend of July and we made it back to Hammock Beach. Friends, families and fun!
Be sure to check out the video tour at the bottom of  the post!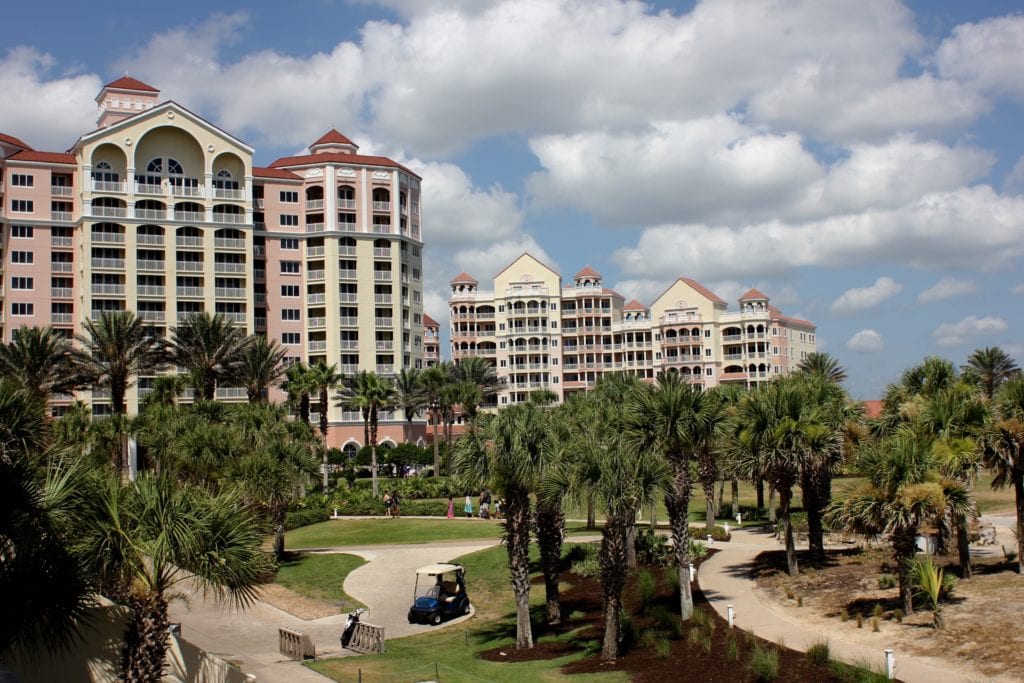 Hammock Beach Resort is located on the Atlantic Ocean in Palm Coast, Florida. It is a beautiful luxury hotel.  A wonderful oceanfront destination. Condos, golf course and spa, a little slice of heaven.
We stayed in the Towers of the main hotel. Friends of ours rented this wonderful three bedroom home right next to the hotel.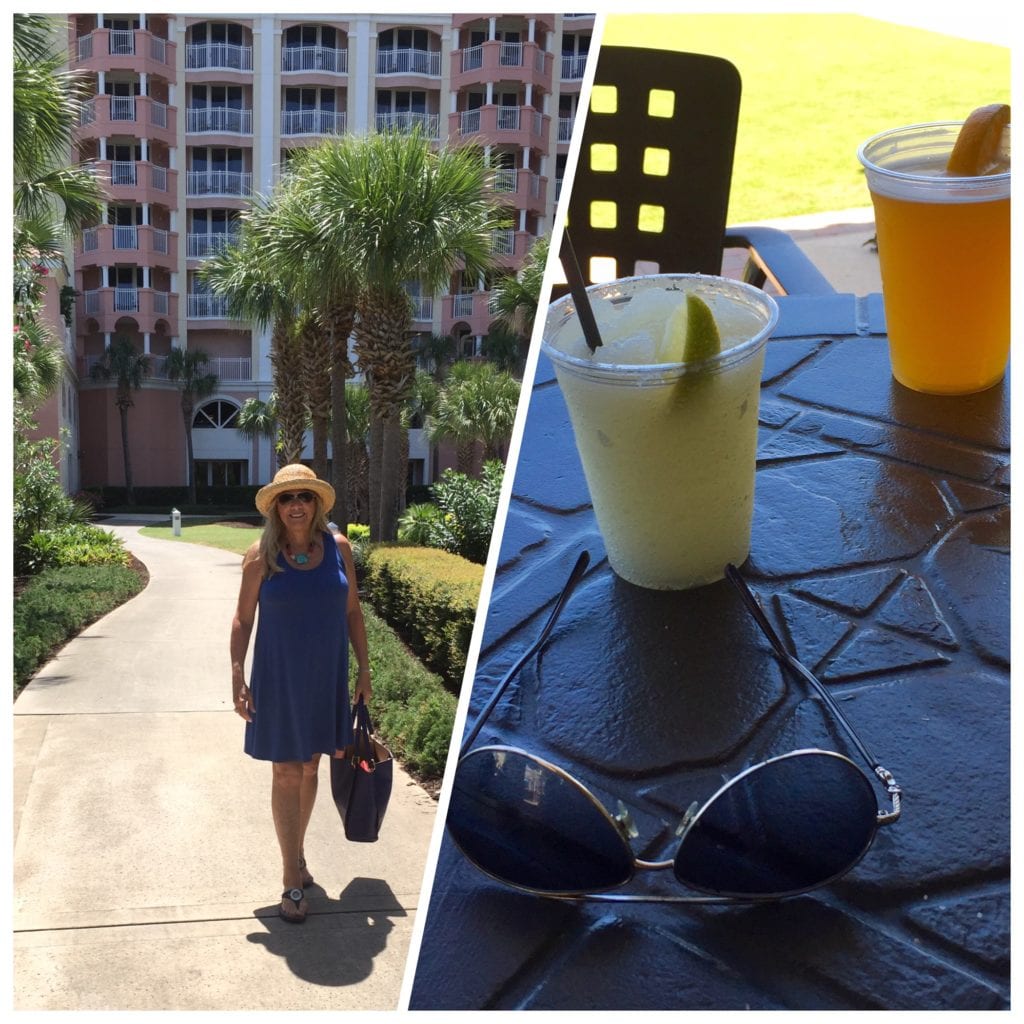 We have arrived, checked in and heading to the beach bar to await our room!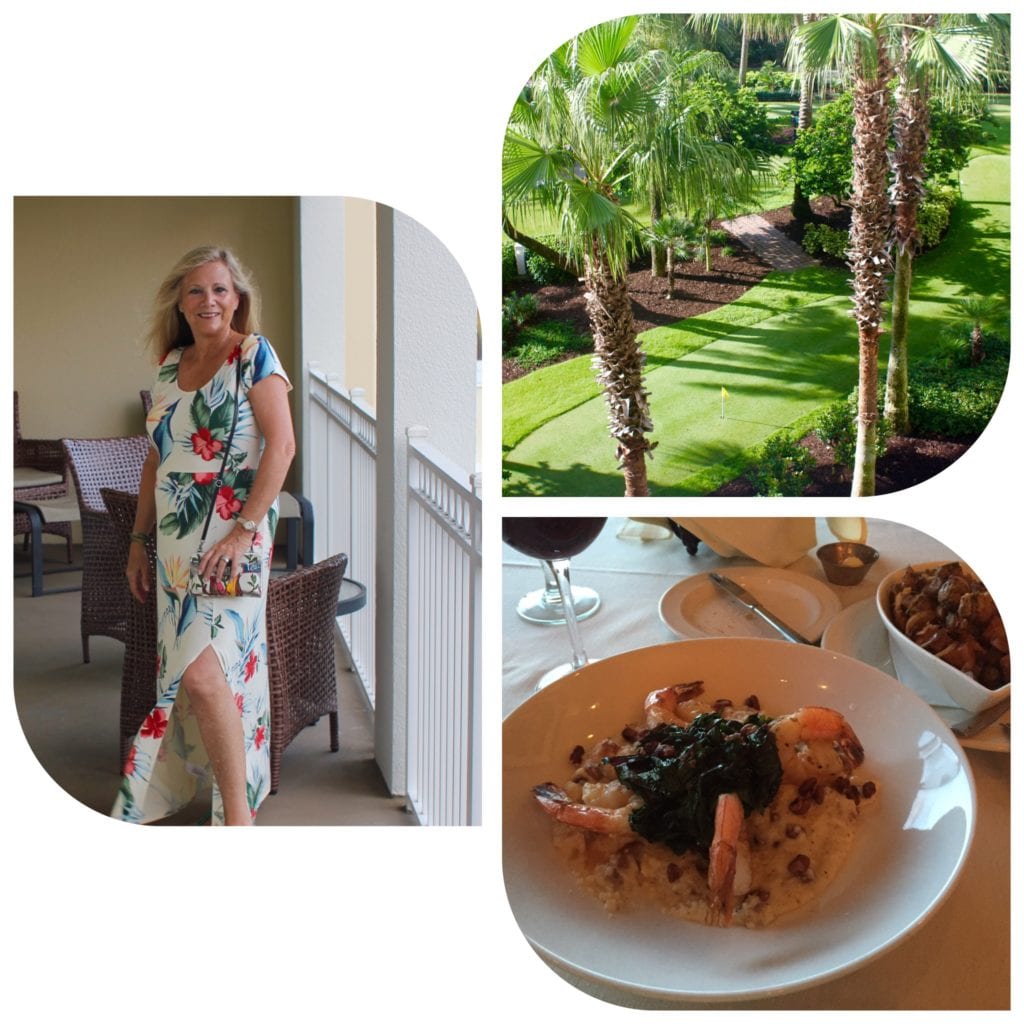 Our room is overlooking the golf course. This is a beautiful property.
Out to dinner on our first night. Shrimp & Grits with a side of Sweet Potato Hash. Delicious.
I only wish that there were more dining establishments on property. We did go off property for dinner as a group. Most people want to eat at dinner time. Especially when traveling with children.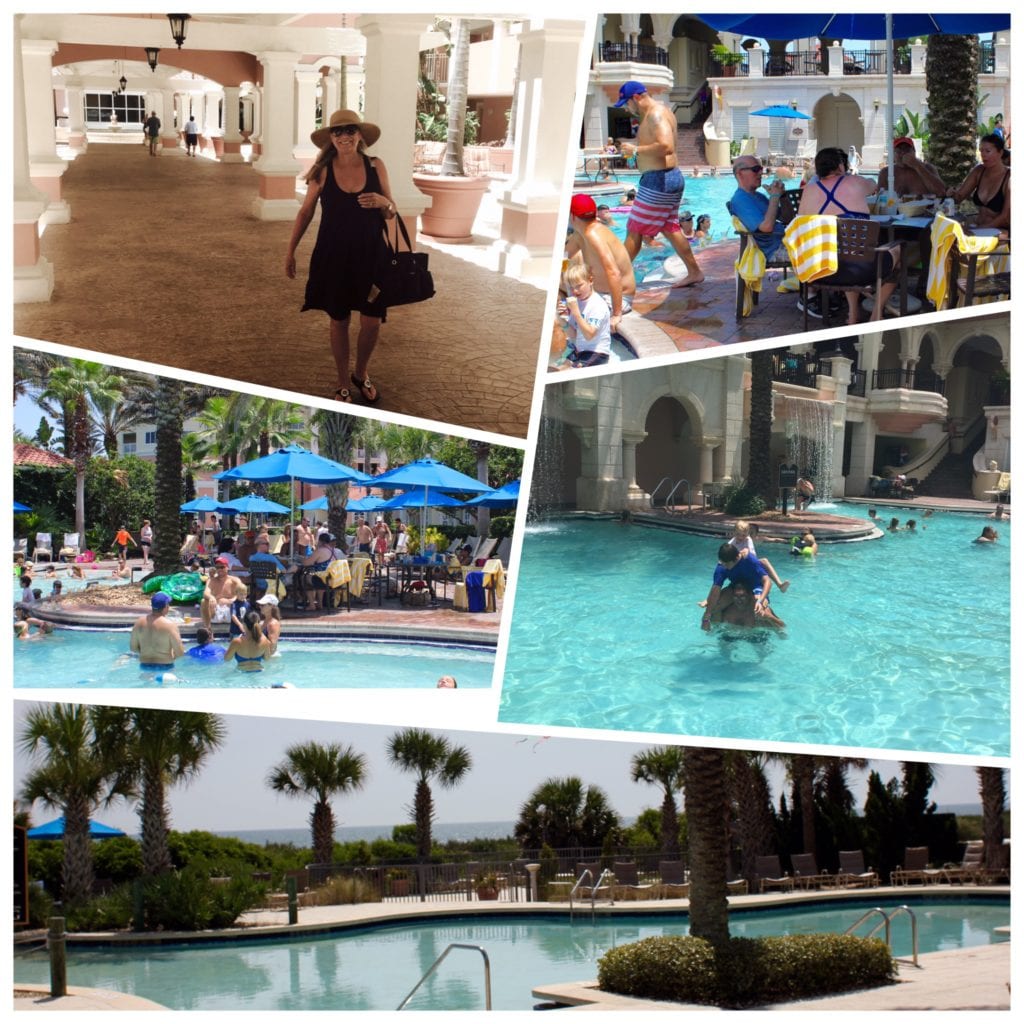 Everyone is off to the pools. There is no lacking when it comes to pools. Five pools, a Lazy River, a Water Side and an Indoor Pool. Plenty to keep both kids and adults happy. You can walk in, slide in or go off to the quiet zone.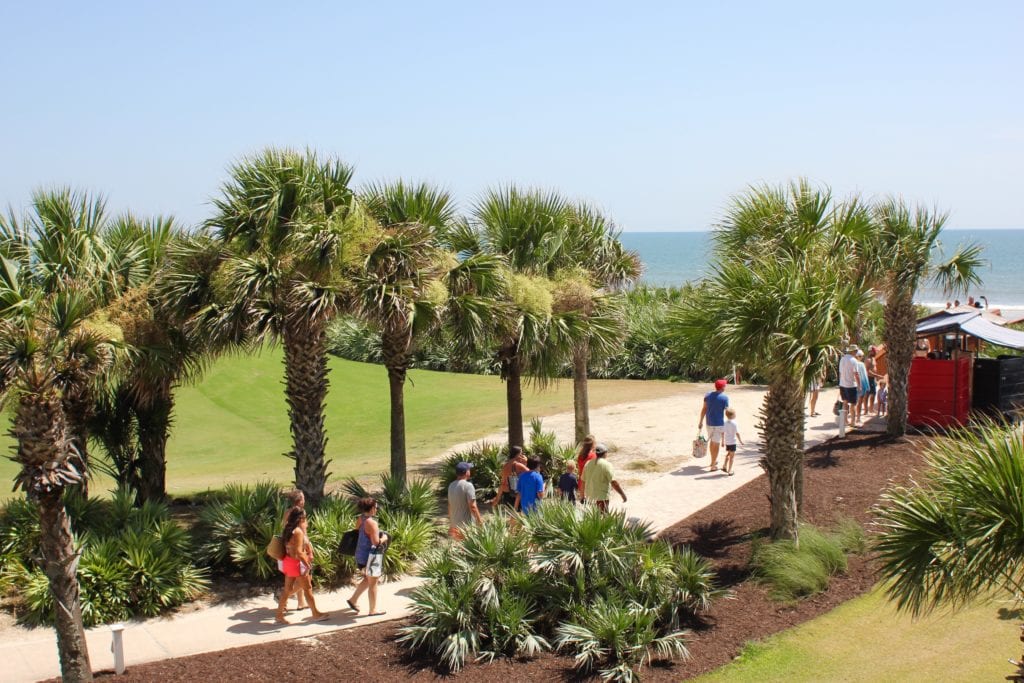 There goes my band of  " Southern Stylers" to the beach.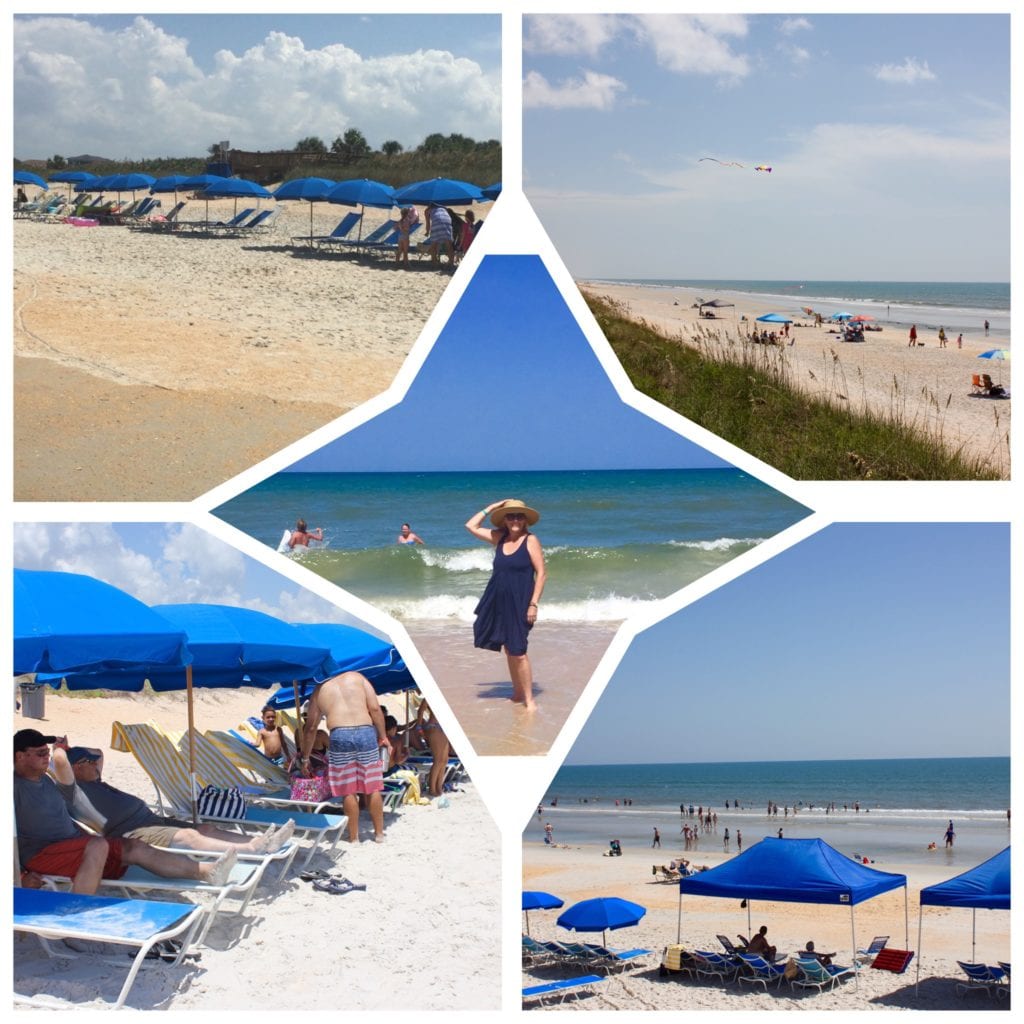 It's a glorious day!
Sun, sand, friends and family. Did I mention it's HOT?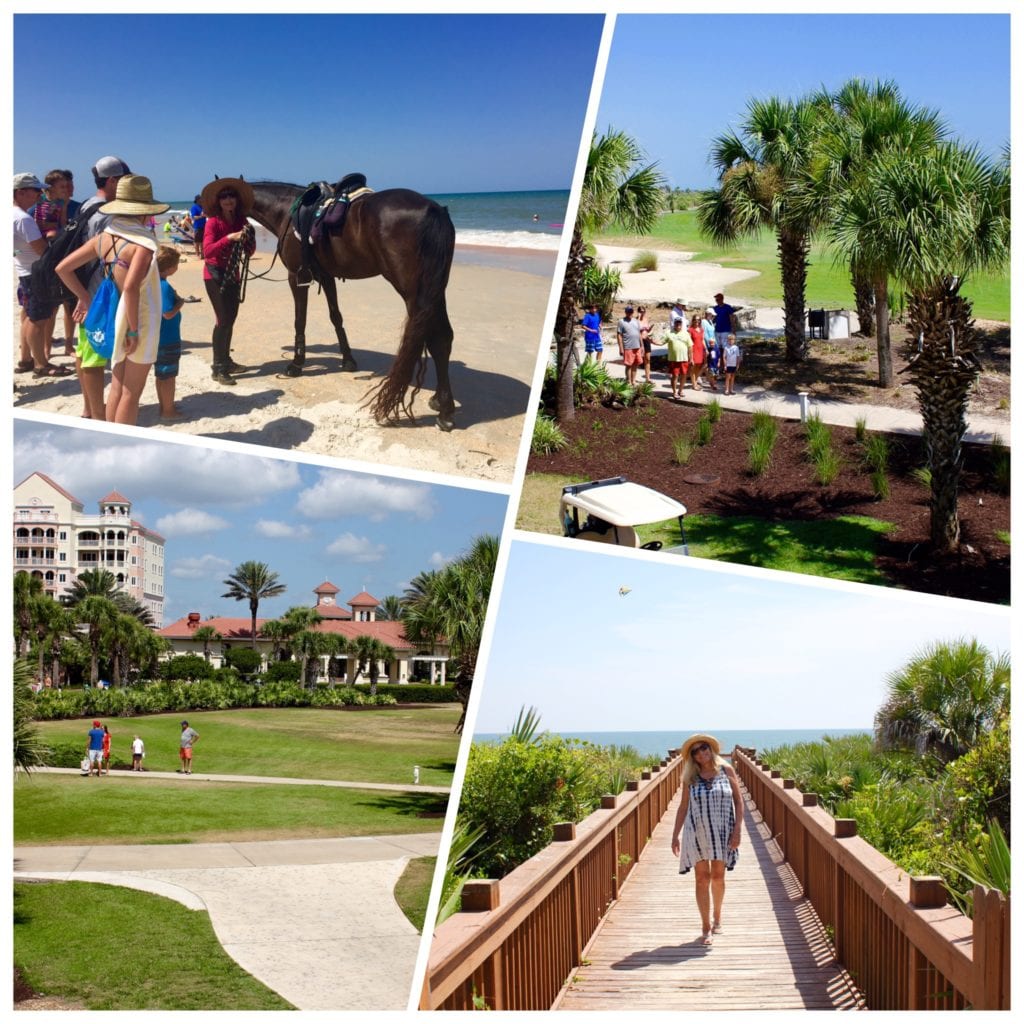 Do you have annual destinations and family or friend meet ups?
We met up with my sister-in-law and her family in South Carolina last summer.
It's been so fun! Always hate to see it end. I'm looking forward to the next time and seeing friends by the sea.
On the fashion note for you ladies: The coverups are tunics from a little boutique in Gainesville called "Down To Earth". The floral dress at dinner is Tommy Bahama.
Thanks for stopping by Distinctly Southern Style. you can also follow me on Facebook, Pinterest, Twitter and Instagram or leave me a comment in the section below. I love hearing from you.
Remember to have fun loving and living life to it's fullest!
Rosemary
ps: As always all creative and opinions are my own.
<a href="http://www.bloglovin.com/blog/14981245/?claim=ua9nwz7wrhy">Follow my blog with Bloglovin</a>