Outfit Of The Day
The Simple White Shirt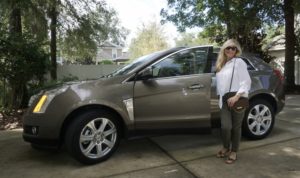 I am an avid fan of a white shirt or blouse. For me it is one of the easiest ways to put together a basic classic outfit. The idea that you can dress it up or down depending on your choice of pants or skirt is a total thumbs up.
Most days find me in a rush about town. Consequently, so far this month has been no exception. Starting the month of September with the Labor Day Holiday, my brother's and grandson's birthdays and a visit from Hurricane Irma this week, I can say things have been hectic. Nevertheless, when given the invitation for an impromptu birthday lunch for a dear friend, I can be ready in a flash! However, I will note Irma was still three days away from us when I had my luncheon last week. Needless to say, hurricane preparedness was our main topic of conversation.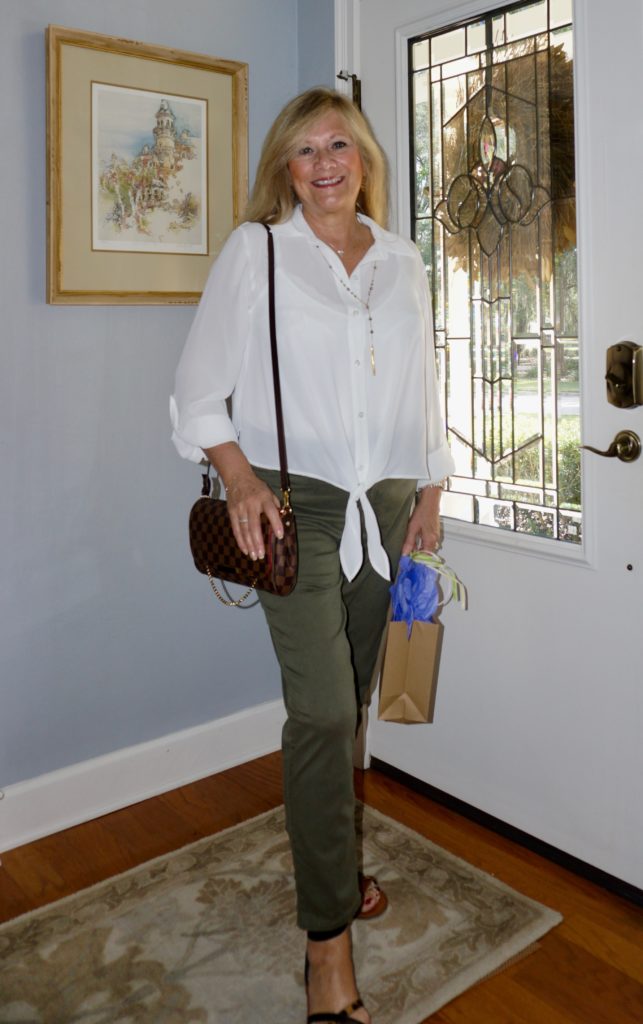 Ok, here goes the line up of pieces in my hurry up and pull it together outfit.
First, is my all time favorite white shirt which I purchased several years ago from Chico's.
Next, olive green is the hot new fashion neutral color. Personally, I feel that olive is a refreshing and interesting break from black or denim. Early this spring I purchased these So Slimming Girlfriend Jeans from Chico's.
Finally, because I live in Florida I can be found wearing sandals year round. The ones featured today are by Gianni Bini purchased last year.  Consequently, I have linked an animal print sandal below along with a few alternative shirt options.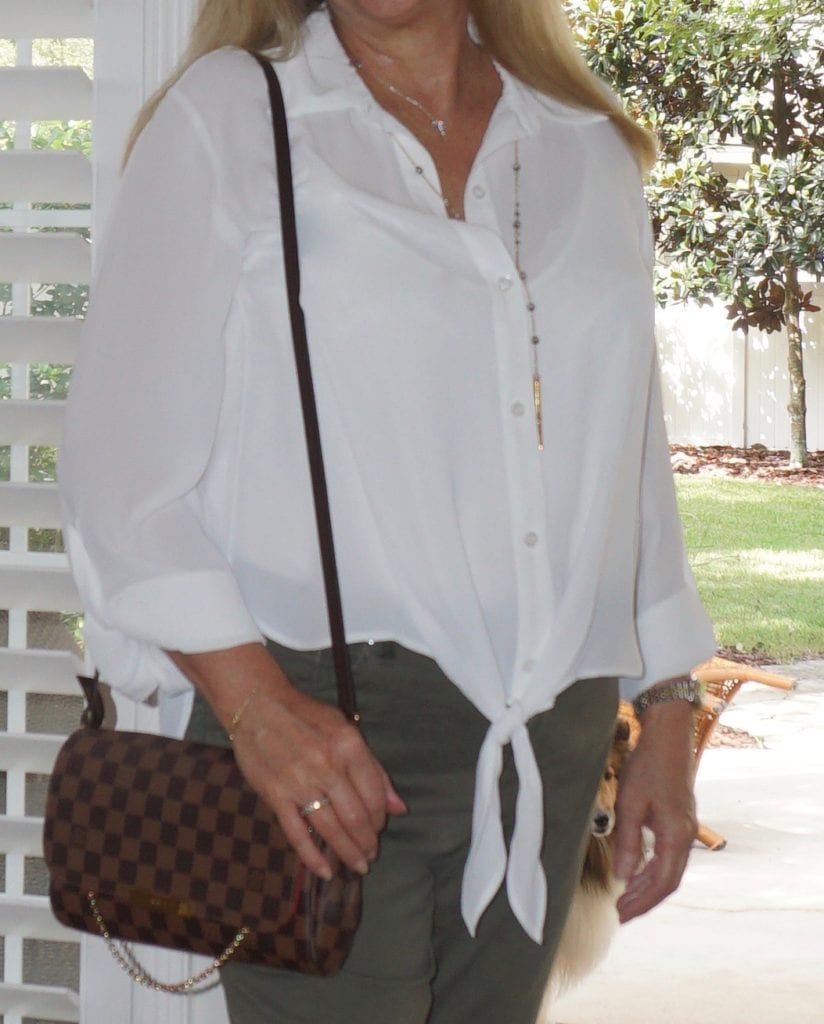 Here's my all time favorite blouse in my closet. It has this long tail in back and a front tie at the bottom. Ultimately, the tie does away with the need to tuck the shirt inside my pants.
Repeatedly, it is the shirt that I always reach for first. Undoubtedly,what I love most about this top is the rich, silky feel against my skin. Plus, it is cool to wear and never wrinkles like cotton shirts.
Because, I love the tie front and the cut of the shirt, I am always on the lookout for to purchase more shirts styled like this one.
 
Isn't it amazing how simple fashion can be when we are simply combining the basics already in our closets?
Finally, my fall intention is to refresh my wardrobe while keeping it simple. More white shirts and blouses are definitely on my radar.
How about you? What's on your fall shopping list?
Thanks for stopping by! It's been fun!
Rosemary
You can also follow me on Facebook, Pinterest, Twitter and Instagram or leave me a comment in the section below.  Always, I love hearing from you and reading your comments.
  
This website contains links that may generate income for Distinctly Southern Style . All creative and opinions are my own.
SaveSave
SaveSave
SaveSave
SaveSave
SaveSave
SaveSave
SaveSave
SaveSave
SaveSave
SaveSave
SaveSave
SaveSave
SaveSave