White Summer Styles
3 Pieces – 3 Styles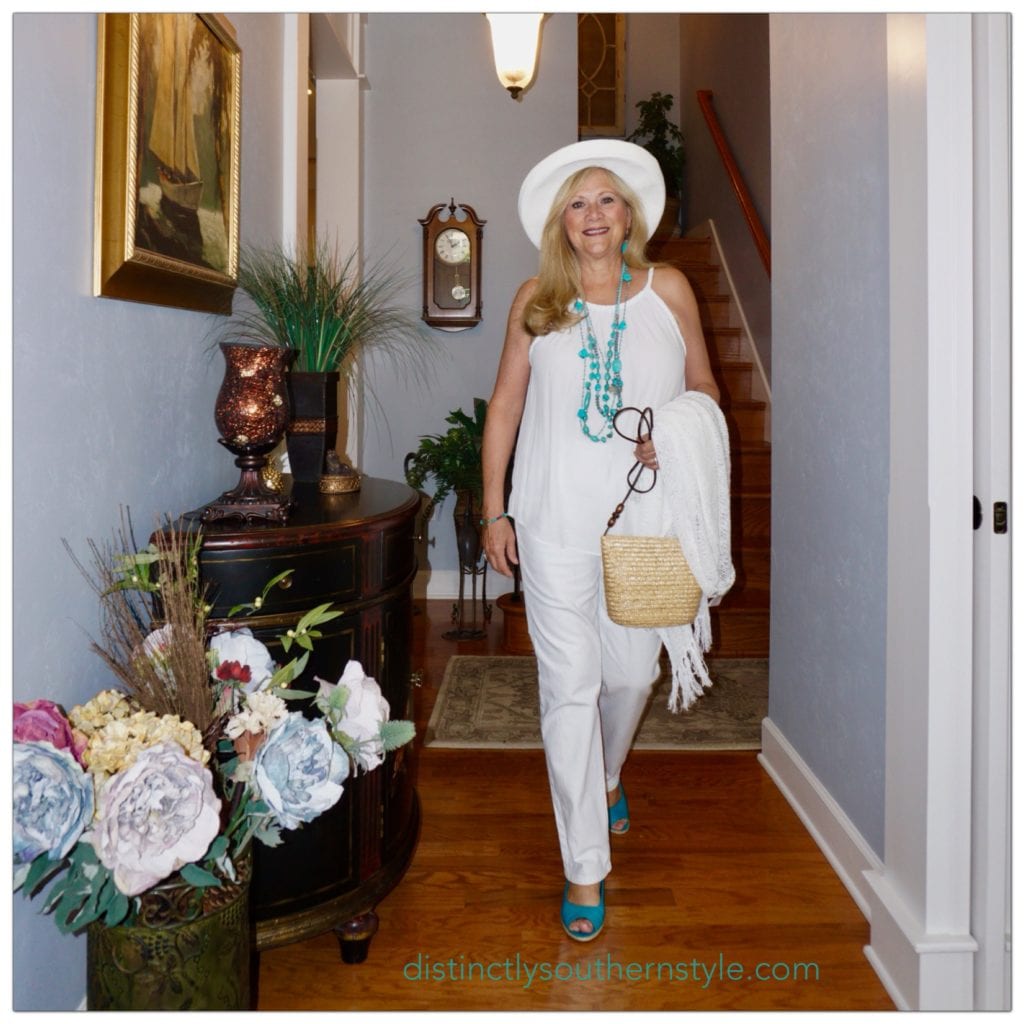 What can be cooler than wearing white in summer? Here in Florida it's not uncommon for summertime temps to soar into the 90's. How does one stay cool and fashionable at the same time? One of the best choices is to dress in all white summer styles. Then add a few accessories for some added pizzaz! Let's take a look at three different looks combining the same turquoise accessories.
Look 1: Totally Ready For Any Occasion

Our first look is achieved by combining layers that can be removed as the heat and activities dictate. Because summer temps do get hot, but air conditioning makes having a light wrap an added bonus. This look includes traditional white slacks, along with a cool gauze top, an airy wrap and hat for sun protection. The common theme for accessories are turquoise .
By discarding the hat and wrap, it's simply a casual look of slacks and a top.
Look 2: Dressier More Formal Occasion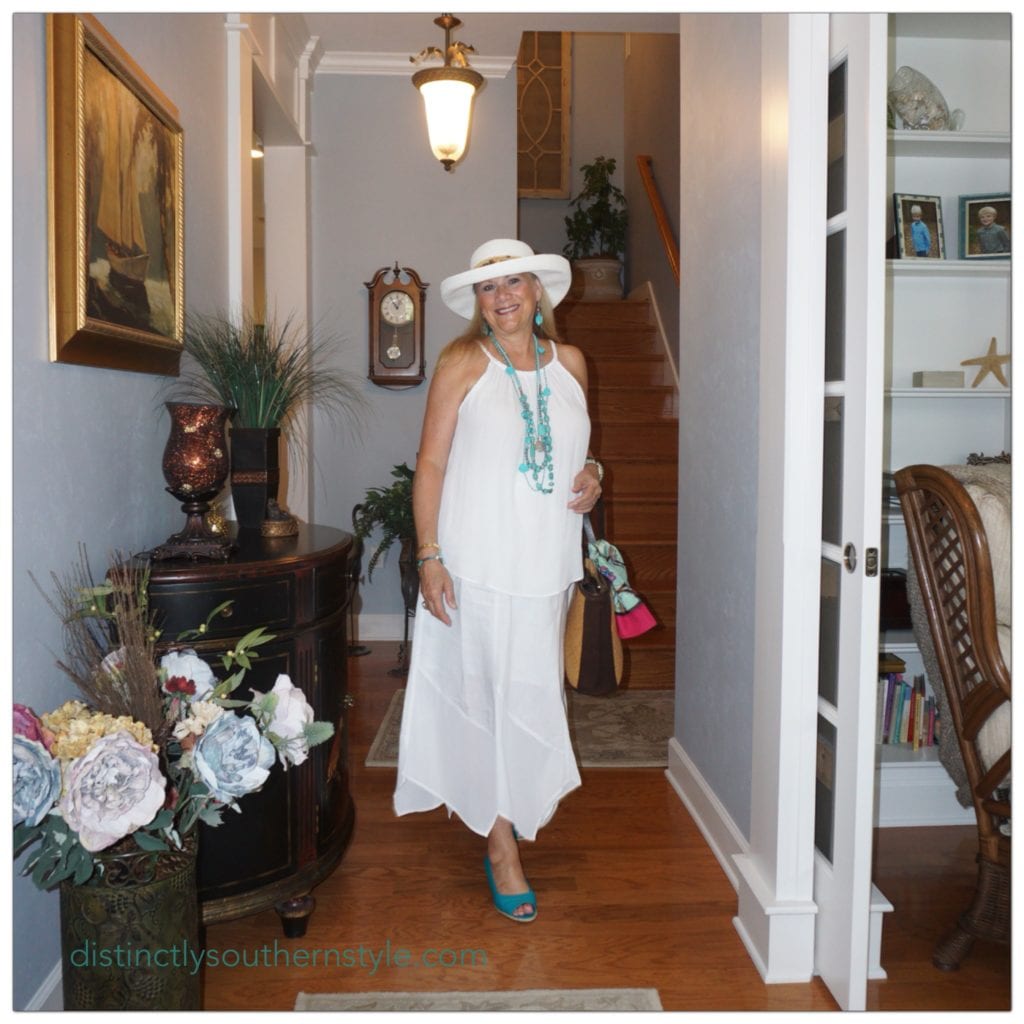 Need a little more formal look? That's easy! Switch out the slacks for a white skirt.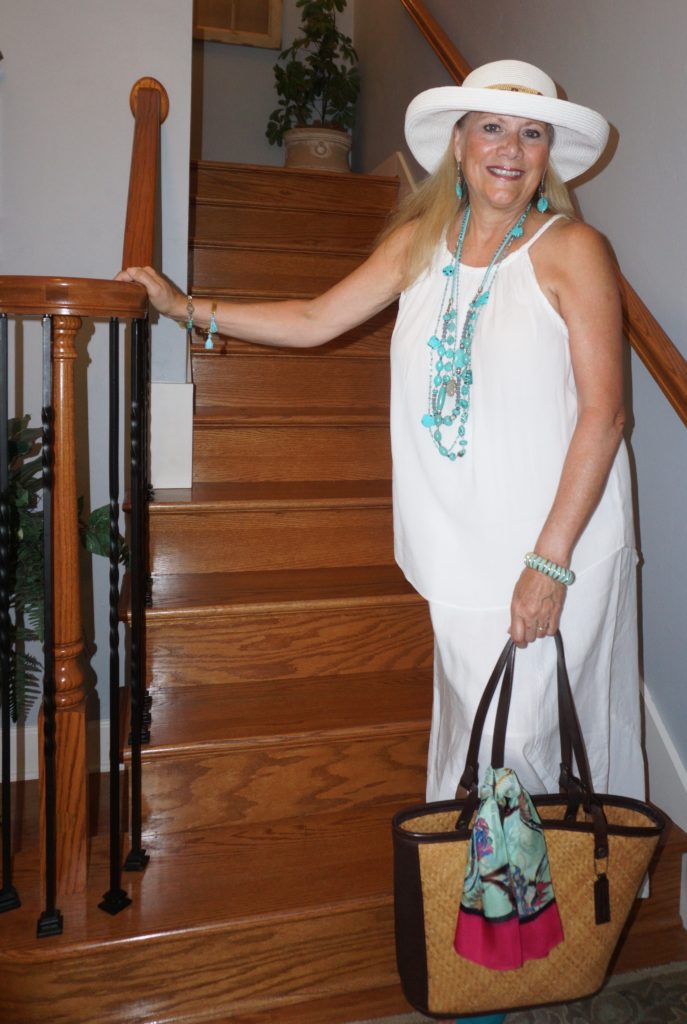 Accessories are the key to dressing in a monotone colors. Adding scarf with shades of turquoise to a bag brings more color to the outfit. The necklace is made by the combining of three different necklaces.
Look 3: It's All About Casual
Lastly, we have the totally casual look. It's simple changes. First it begins with the trading of the turquoise espadrilles for sandals. Next, adding capris instead of skirt or slacks. Finally, the white hat is being exchanged for a natural straw hat.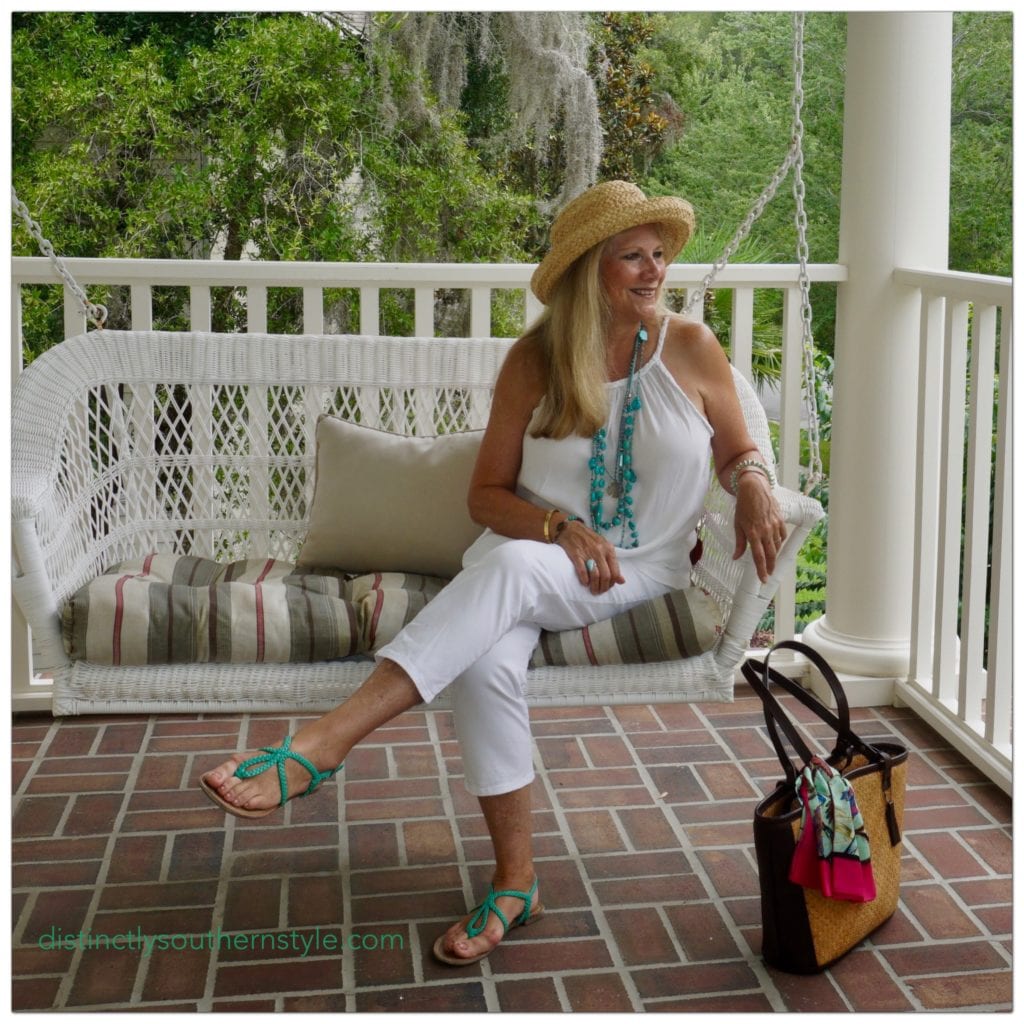 There we have it! One white top and turquoise accessories adding up to three different looks. What do you think of these white summer styles?
Thanks for stopping!
Remember to have fun, living and loving life to the fullest!
Rosemary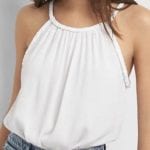 This website contains links that may generate income for Distinctly Southern Style.
As always all creative and opinions are my own.