Baby, It's Cold Outside!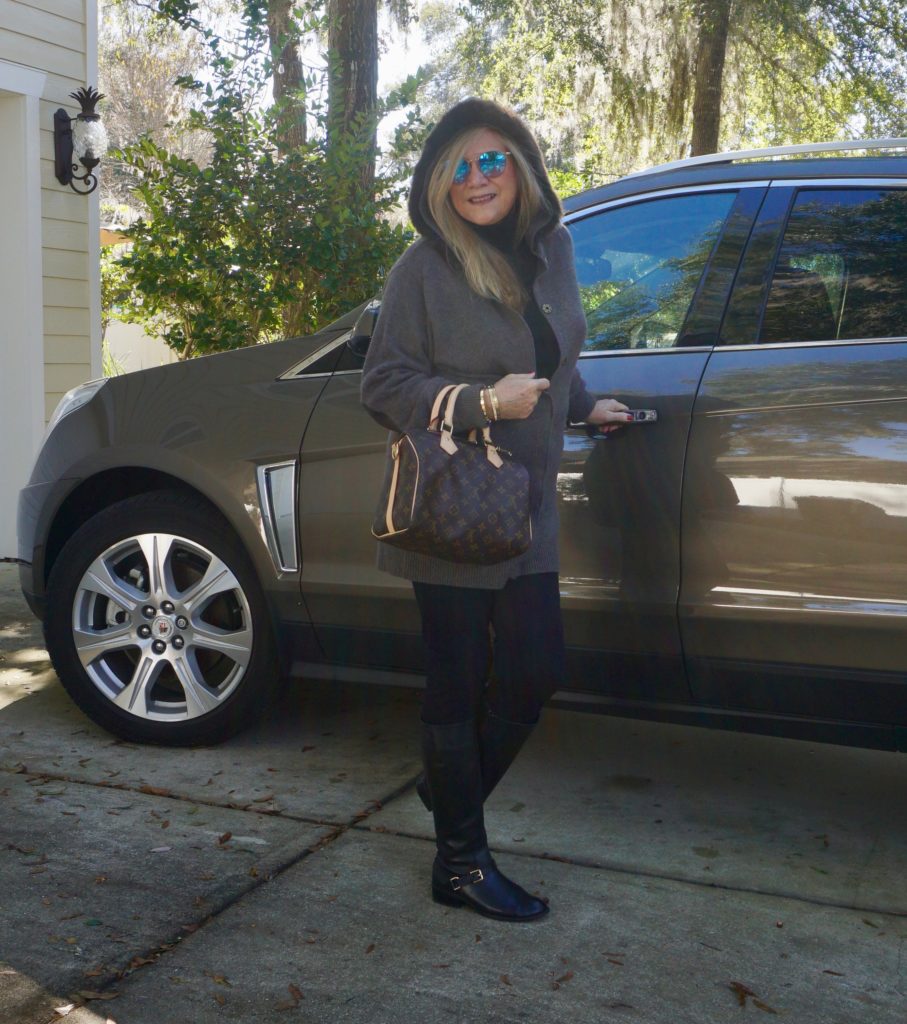 Southern Living or Southern Freezing?
What's up with this photo?
No, I'm not headed out on an Alaskan vacation. You guessed it! Just running a few January errands and we've been hit with a week of winter weather here in northern Florida.
While a huge part of the country is reeling from unbelievable nasty winter weather, there are no complains here. But, we southerners do have the minor dilemma of how to dress when the weather is not coherent with our regular wardrobe. My answer – a warm cashmere topper in the back of my closet.