Sundays With Jake And Rex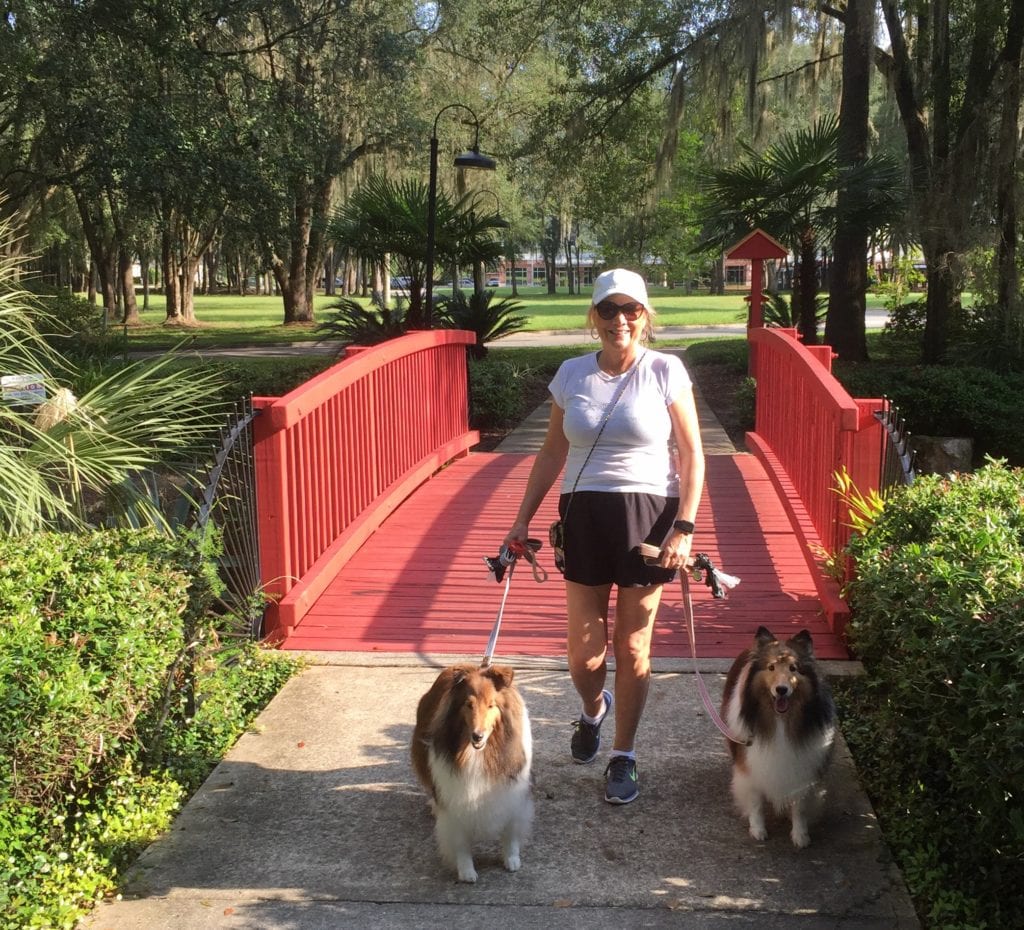 Gratitude
Sunday morning and the sun is shining. What better reason to simply take life a little easy and enjoy the moment? It's time for a no fuss no muss walk through the neighborhood with my two best buddies, Jake and Rex. This gorgeous morning is the perfect time for reflection on this past week and prayers for our friends, family along with all the people affected by hurricane Harvey. Today it's Simply Sunday and I am simply grateful for everyone and everything around me.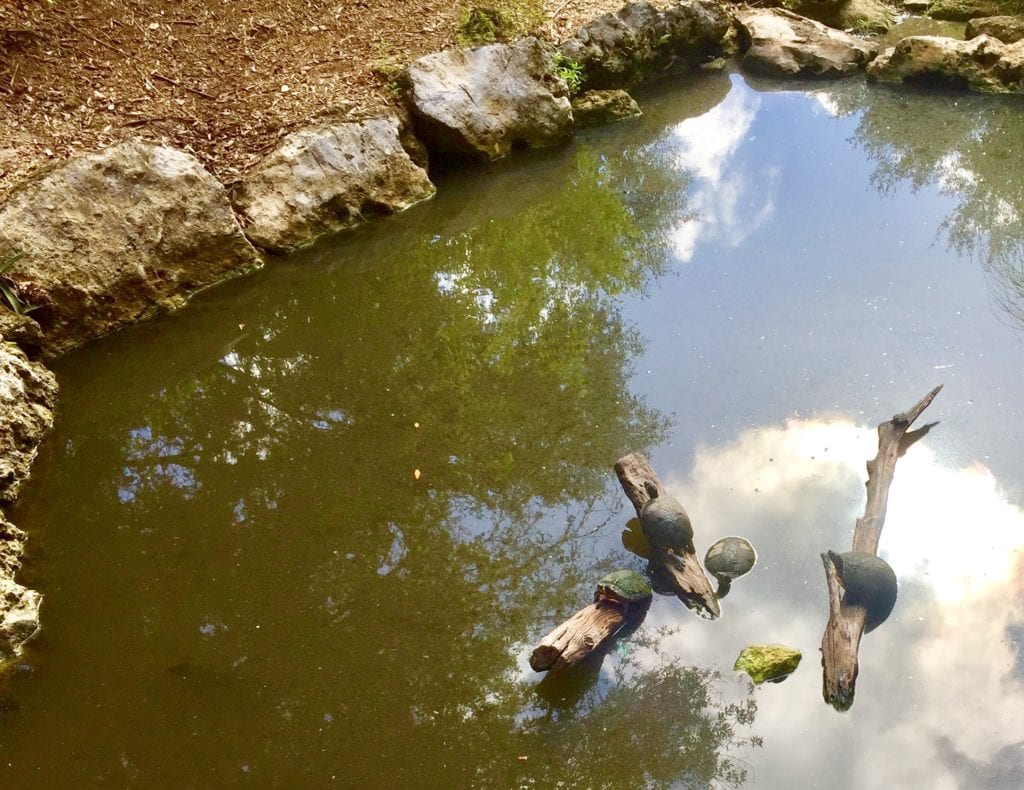 Usually for me, a walk in nature is the perfect prescription for a good mood. While crossing the little footbridge, I always take a minute to stop and watch the family of turtles sunning themselves. Slow and peaceful, that's their nature. It's also an intention of mine. I'm practicing, but, never perfect.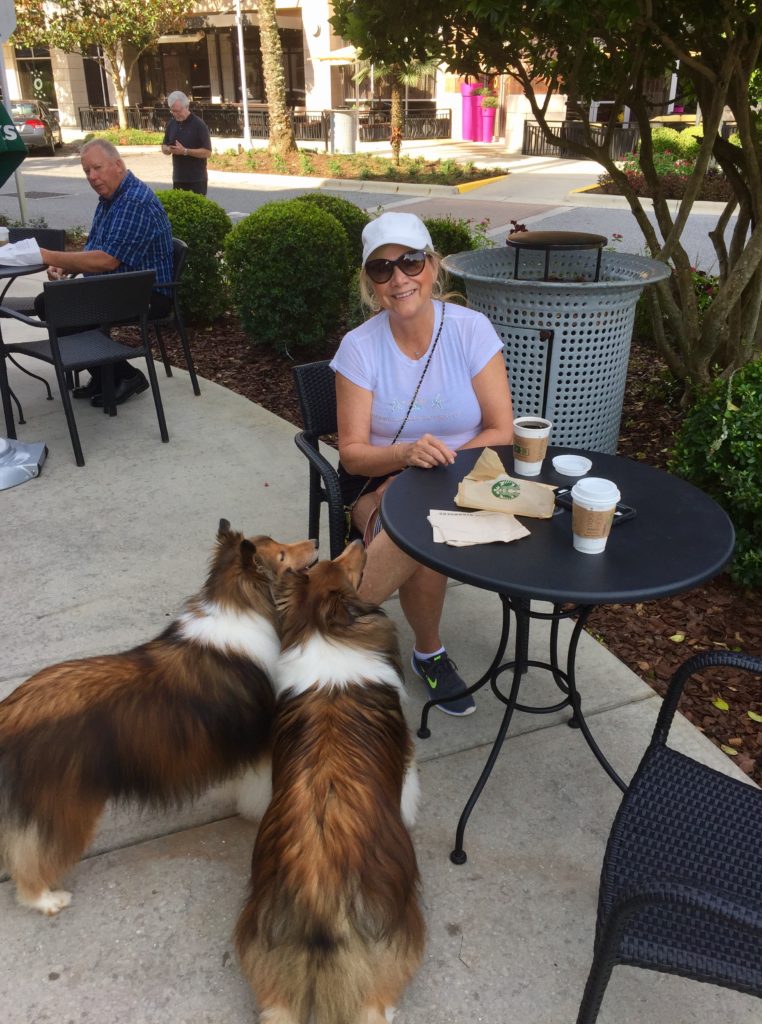 Now, of course the treat of our walk is our arrival at Starbucks! Truly, a worthy destination for Momma. But the pups deserve a treat too.

The boys are very good at letting you know they're here. It's called begging…and they have mastered the art very well.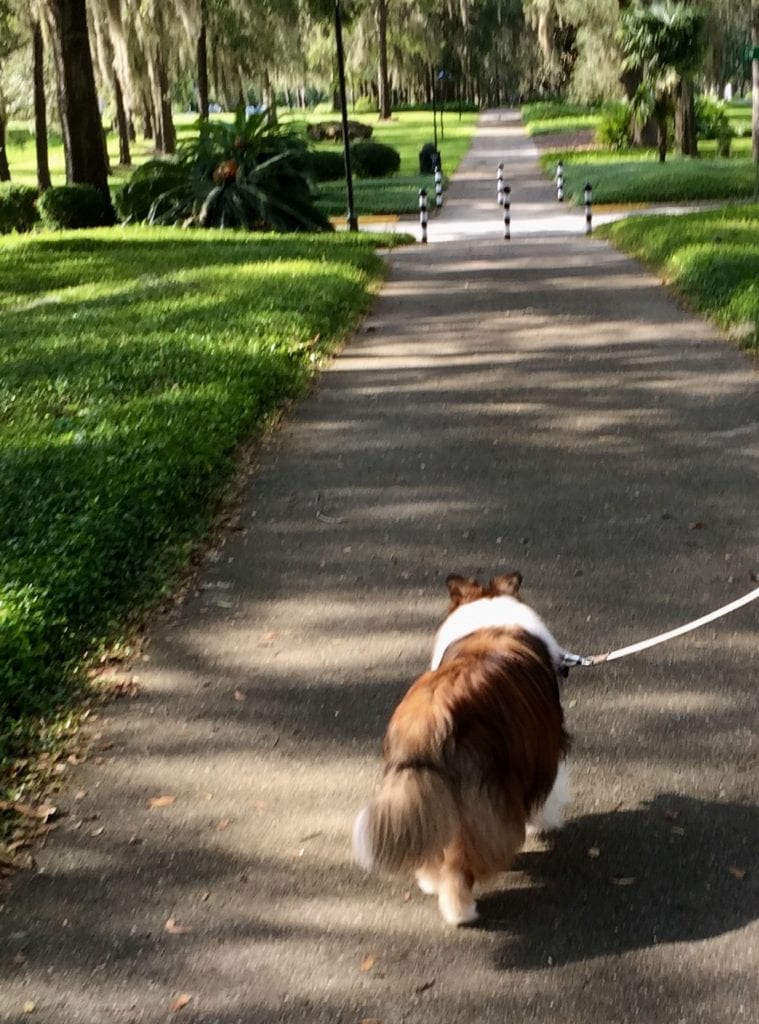 Well, enough with the treats and socializing. It's time to head back home. We managed to get around 3,000 steps in for this part of the day. Having pets is one great motivator that keeps us moving at our house. And I love walking my dogs.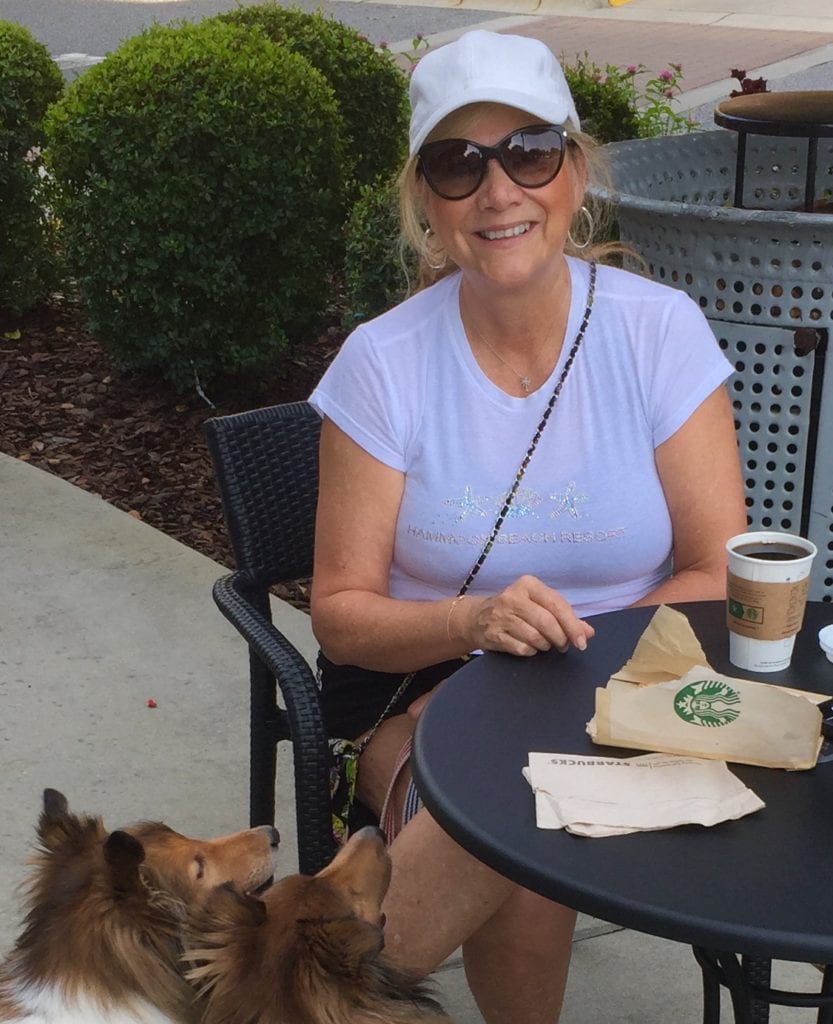 Thanks for dropping by and joining us on our morning walk. I am also grateful on this Sunday morning for each and every one of you my friends.
 I'll say good bye for now.
 Enjoy the rest of your Labor Day weekend!
Rosemary
ps: as always all creative and opinions are my own.