A Night Out At The European Village
The European Village for dinner at Mezzaluna-Pizzeria was our Saturday evening destination. This quaint little village of restaurants and shops provided our group of family and friends with a memorial evening of good food and entertainment during our weekend stay at Palm Coast, Florida.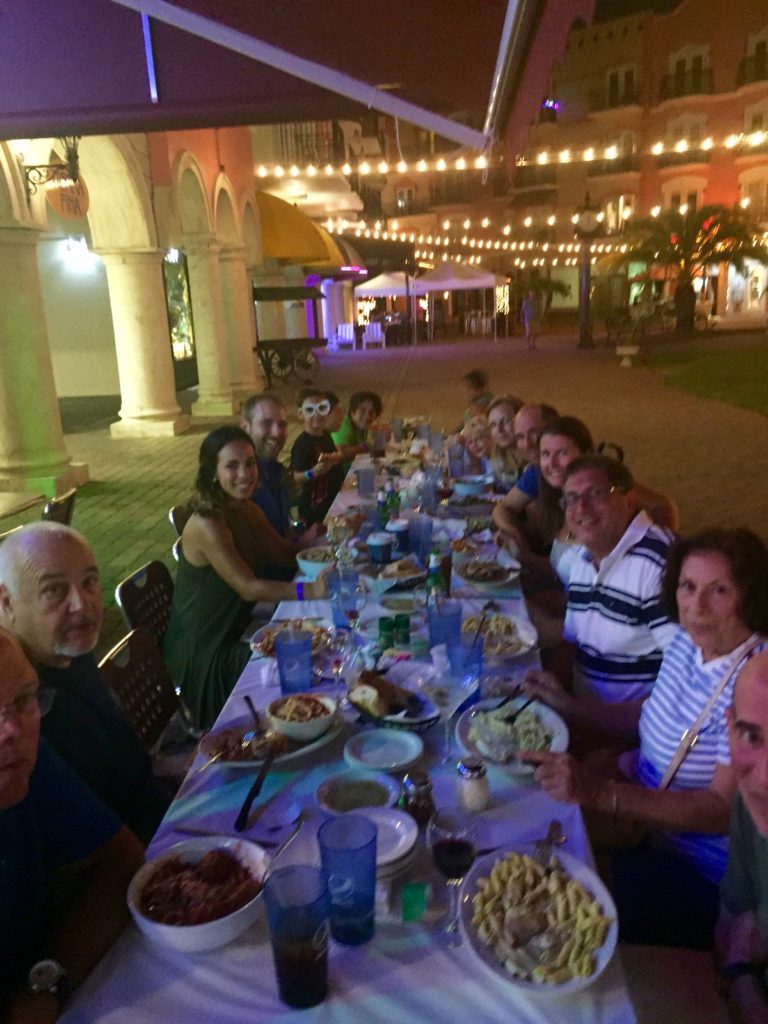 European Village offers a courtyard experience with outdoor dining.
Live music was playing in the gazebo.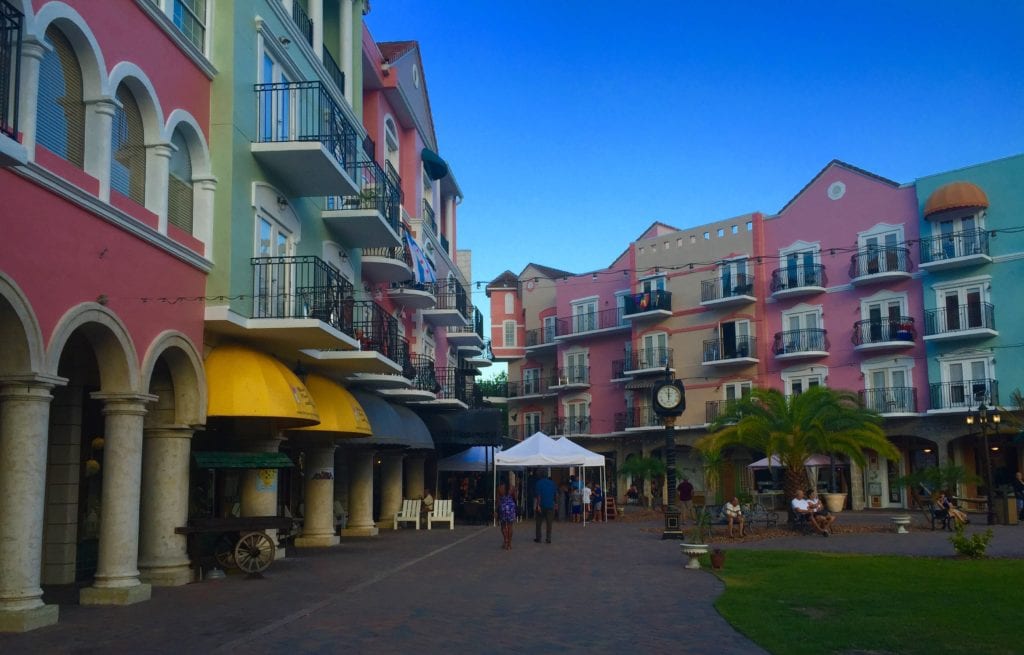 The village is a unique area with shopping and restaurants on the ground floors and condos on the upper three levels.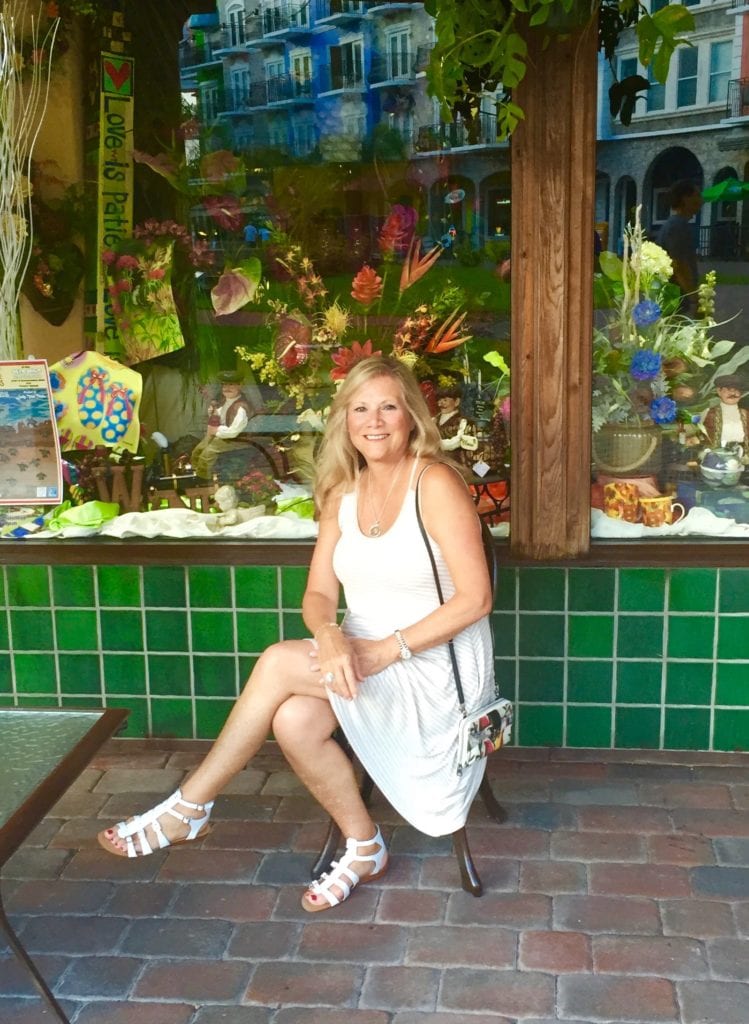 Once you step inside the open air market you are transported to another place.
I saw shops that ranged from coins to barbershop. Very unique!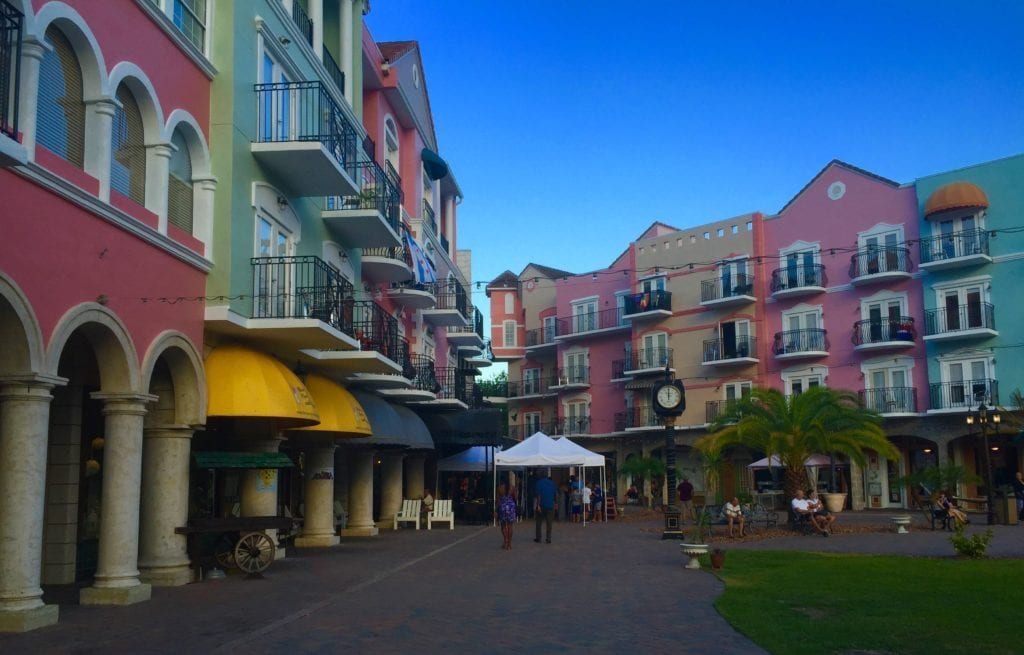 The bright colors and smells of flowers and cooking food truly awaken your senses.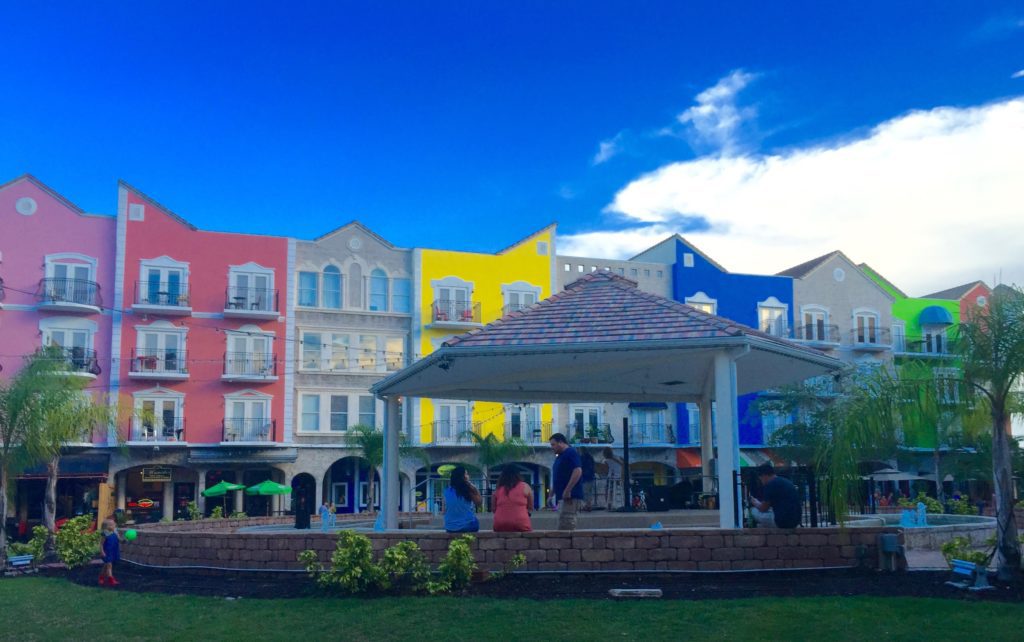 Colors of the building are bright and vibrant!
The kids have lots of room to roam and play. There is a  green space in the center of the village with a gazebo. Live music was playing too!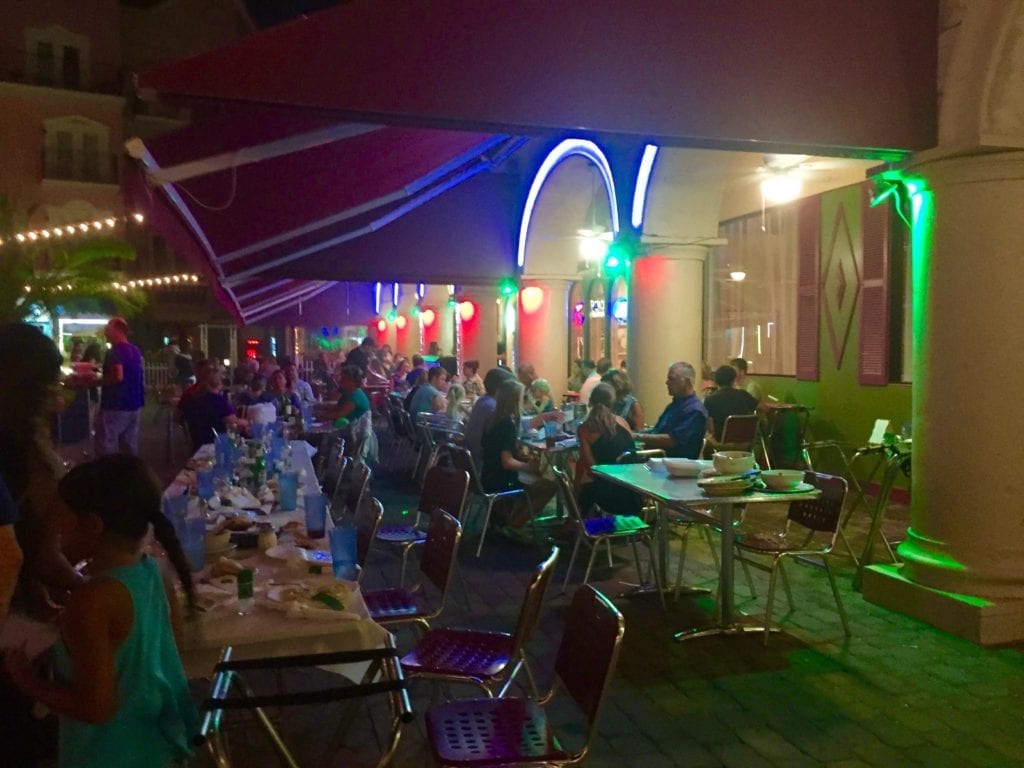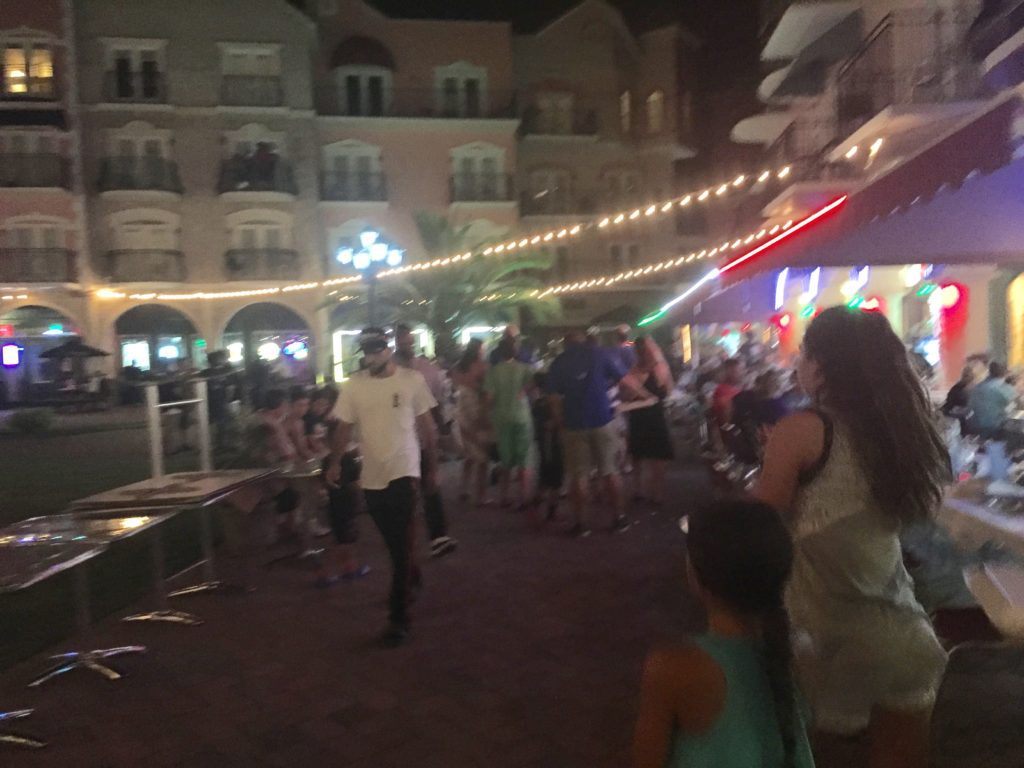 Night time and the garden lights kept everyone in a festive mood.
We had a delightful experience coming together and enjoying our meal!
I'm sure that we will return again when we come back to Palm Coast.
Thanks for stopping by Distinctly Southern Style. you can also follow me on Facebook, Pinterest, Twitter and Instagram or leave me a comment in the section below. I love hearing from you.
Remember to have fun loving and living life to it's fullest!
Rosemary
ps: As always all creative and opinions are my own.
<a href="http://www.bloglovin.com/blog/14981245/?claim=ua9nwz7wrhy">Follow my blog with Bloglovin</a>