The World's Largest Occupied Bat House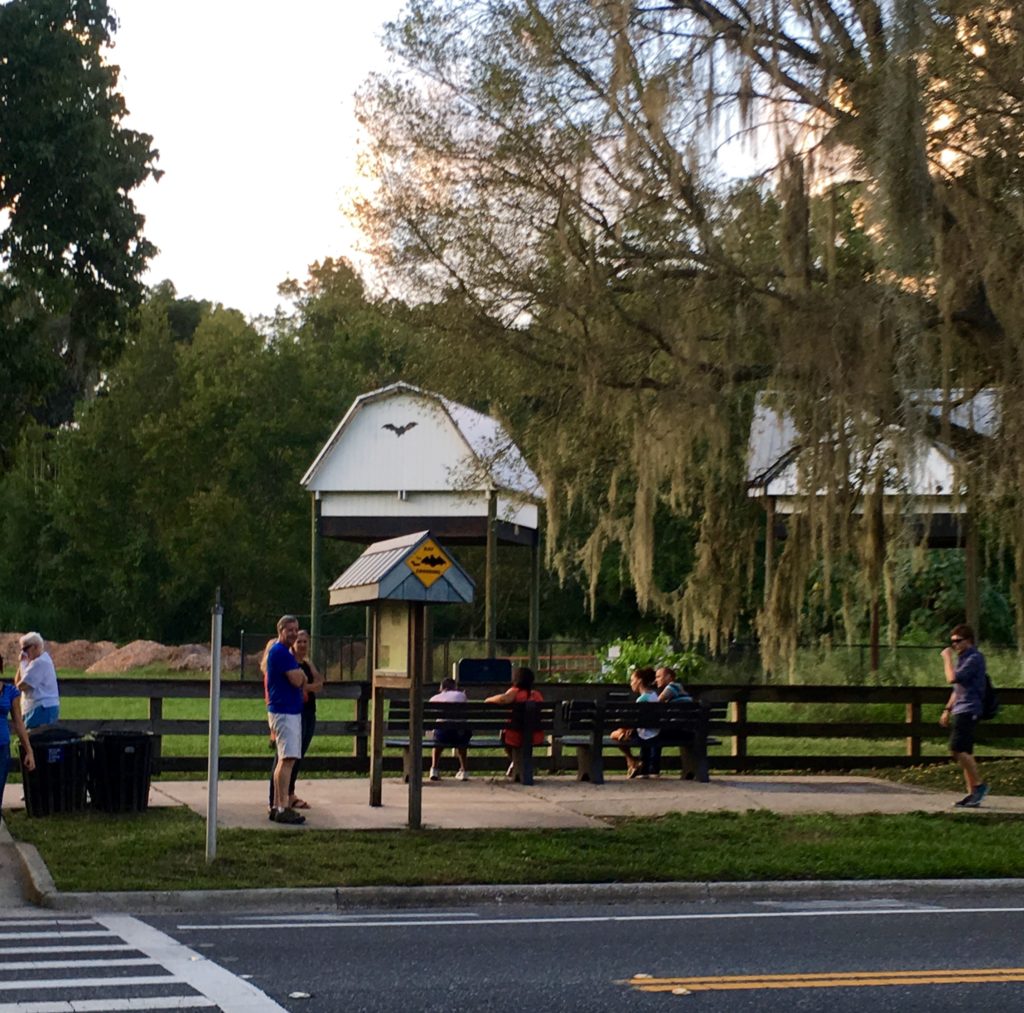 Halloween is coming soon. Are you feeling a little batty? Not to worry, I've got just the outing for you.
How about a trip to the Bat House and Barn?
Did you know that the University of Florida is home to the World's Largest Occupied Bat Houses?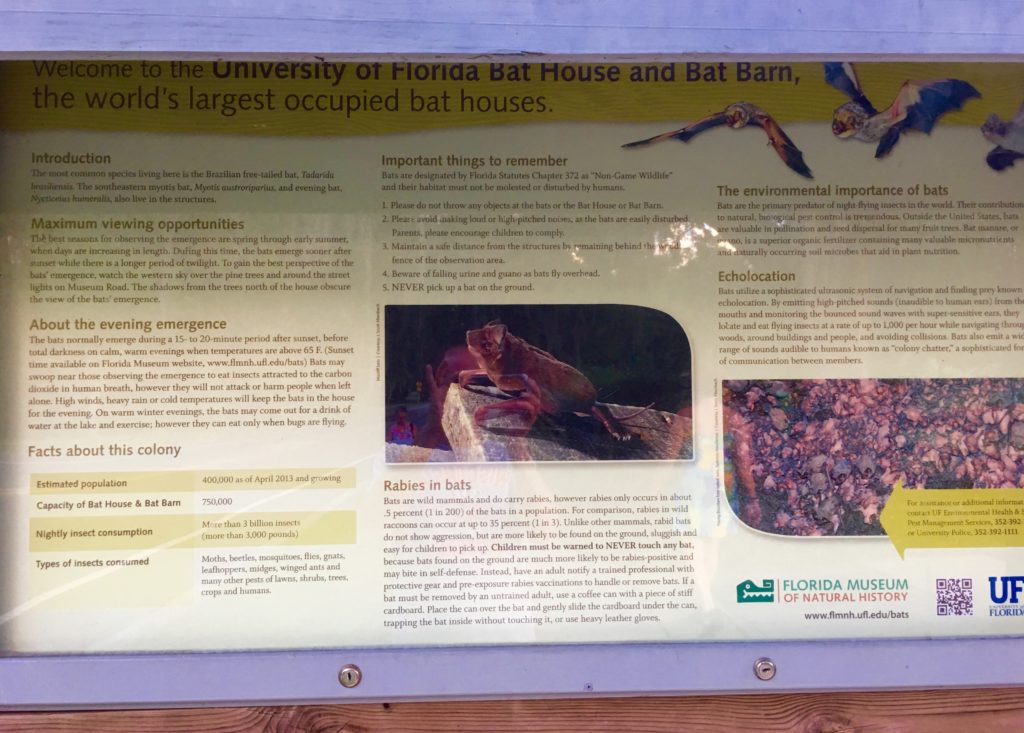 The bat barn and bat house are located on campus of UF and is part of  the Florida Museum and Natural History.
The bat colony is on the north side of Museum Road across from Lake Alice.
This is the largest colony of bats in the world. Estimated population as of 2013 was 400,000 bats and growing.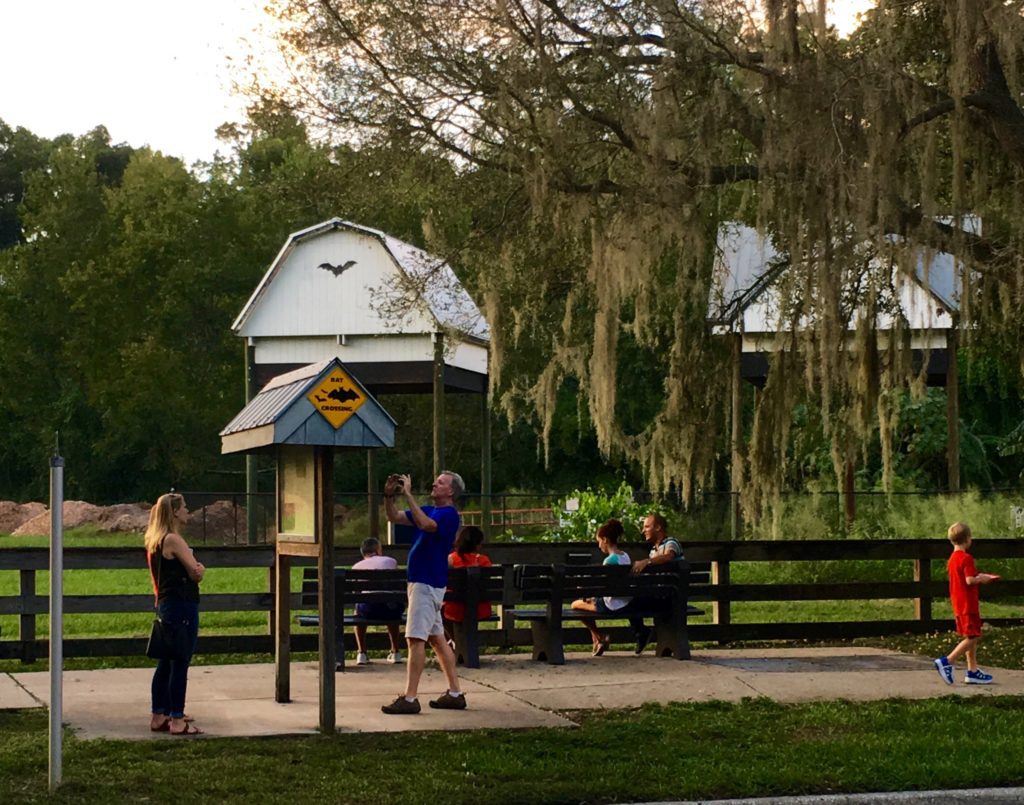 Under normal circumstances the bats emerge just after sunset. It is usually for a 15 to 20 minute period of time.
Durning this time they will swoop and dine on insects that at attracted to the carbon dioxide given off from the spectators breath.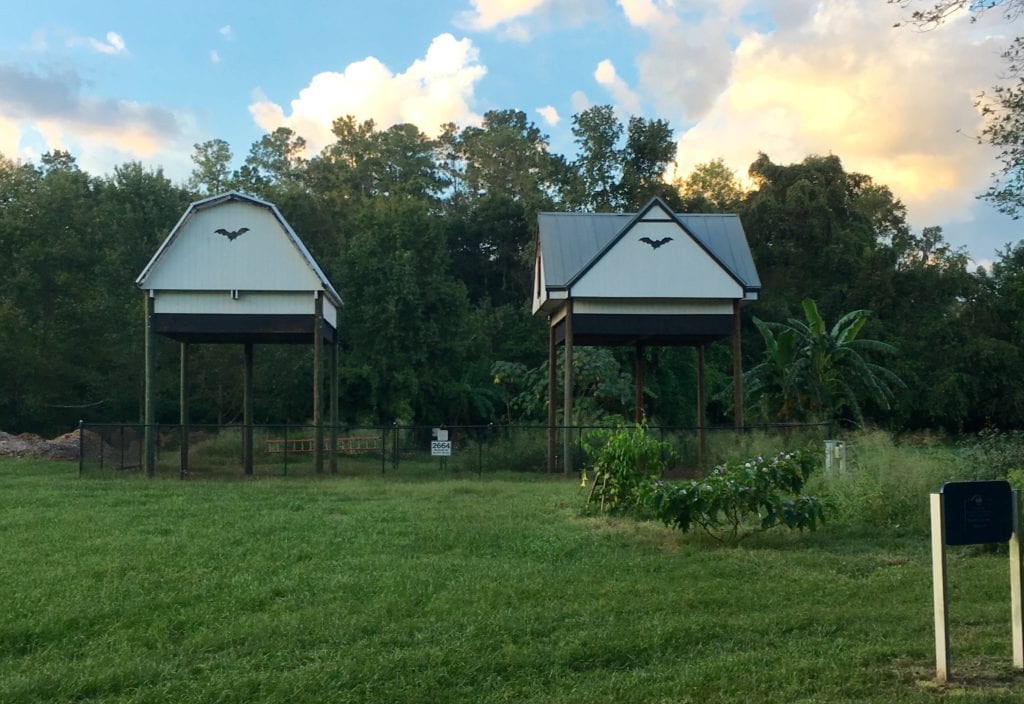 The Bat Barn and Bat House are home to the Brazilian free-tailed bat, Tadaria brasiliensis. The Southeastern bat, Myotis austoriparius and Evening bat, Nycticeius humeralis.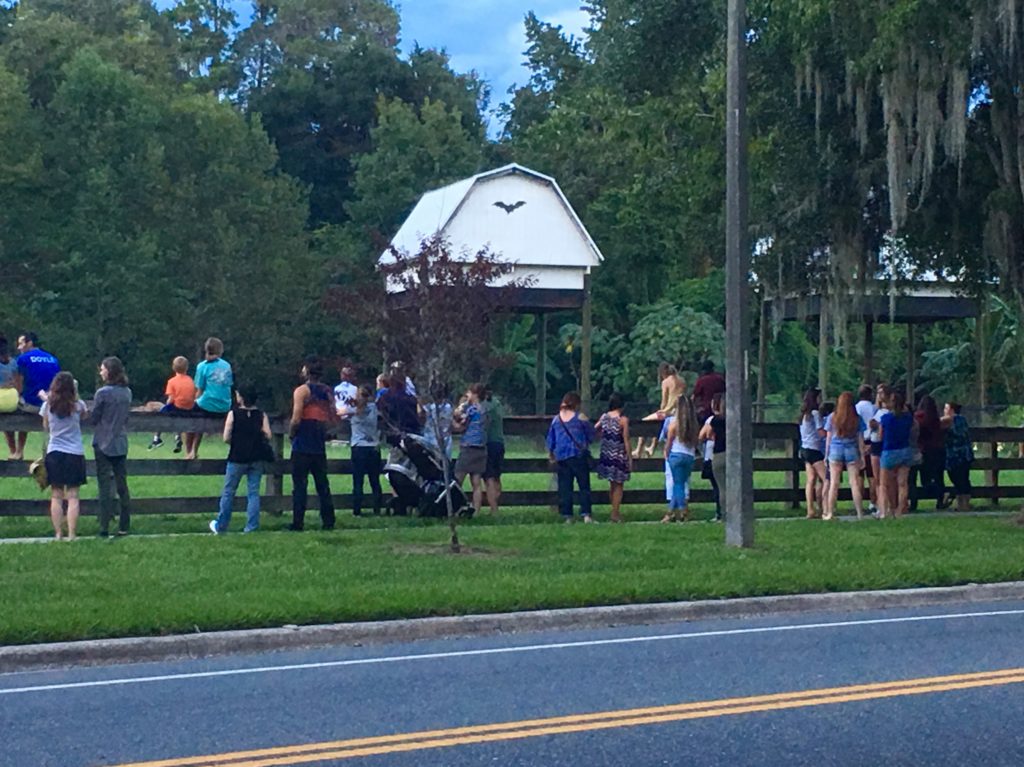 Spring and early summer are the best times of year for viewing.
The longer days make for better viewing.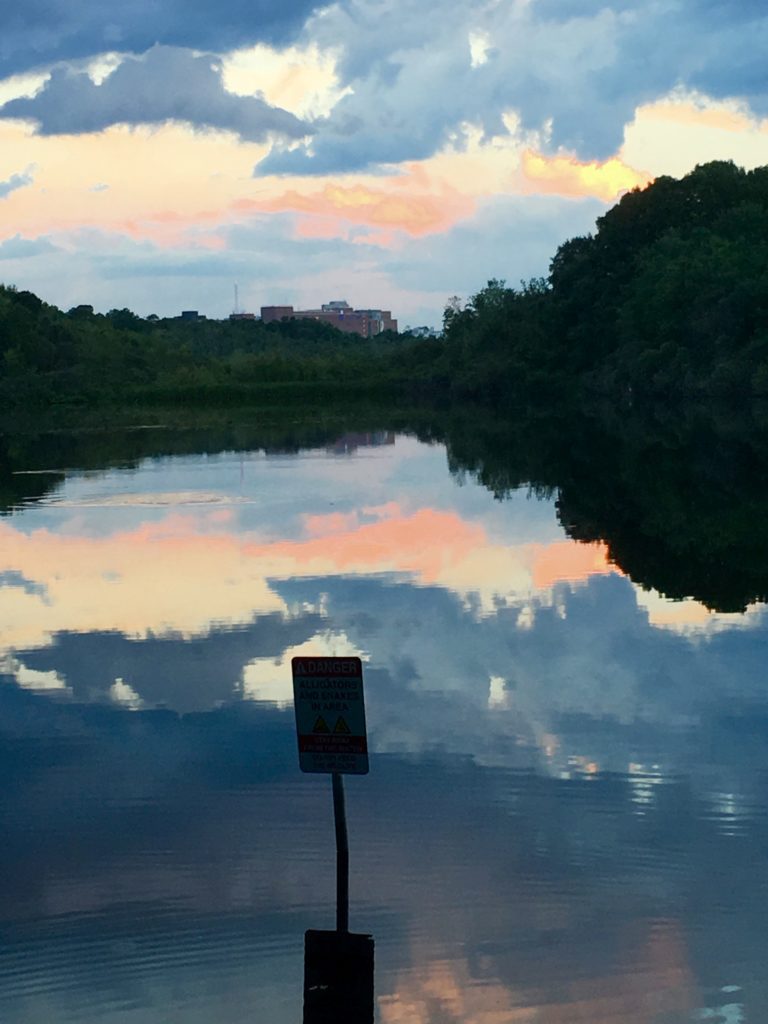 If the bats are not dining on flying insects, they will swoop across to Lake Alice for some exercise and a cool drink of water.

Just a reminder do not disturb the wildlife or their habitat.
Those are  "REAL" Gators in Lake Alice.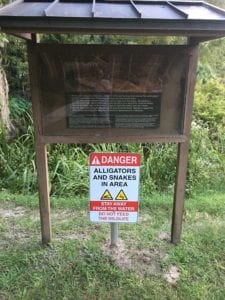 I hope that you have enjoyed my little outing today.
My grandsons are both huge fans of the bat houses. They keep widening my horizons.
This is just one of the many advantages of living in a university town.
There is always some sort of interesting activity to investigate or participate.
Thanks for joining me and stopping by Distinctly Southern Style.
You can also follow me on Facebook,

Pinterest

,

Twitter

and

Instagram

 or leave me a comment in the section below.
I love hearing from you.
Remember to have fun loving and living life to it's fullest!
Rosemary
ps: as always all creative and opinions are my own.