Autumn Has Arrived…
THE PAGE ON THE CALENDAR HAS TURNED, AND WE HAVE STEPPED INTO AUTUMN.
And along with it comes cooler temperatures with more time outside for us Southerners. I for one, am looking forward to getting outside and taking long walks with my dogs after dinner.  When you live in a college town, such as Gainesville, September/October means lots of social activities are happening. Not only is sports, aka UF football, front, and center, September/October is also the start of many traditional fall activities.
 September/October is that special time pocket of time between the start of school and the hustle and bustle of the holidays begin!  Life begins to slow down along with the longer evenings. Octoberfest celebrations, concerts, and charity events are a few of the things we look forward to along with the changing of leaves.
2018 Lemon Ball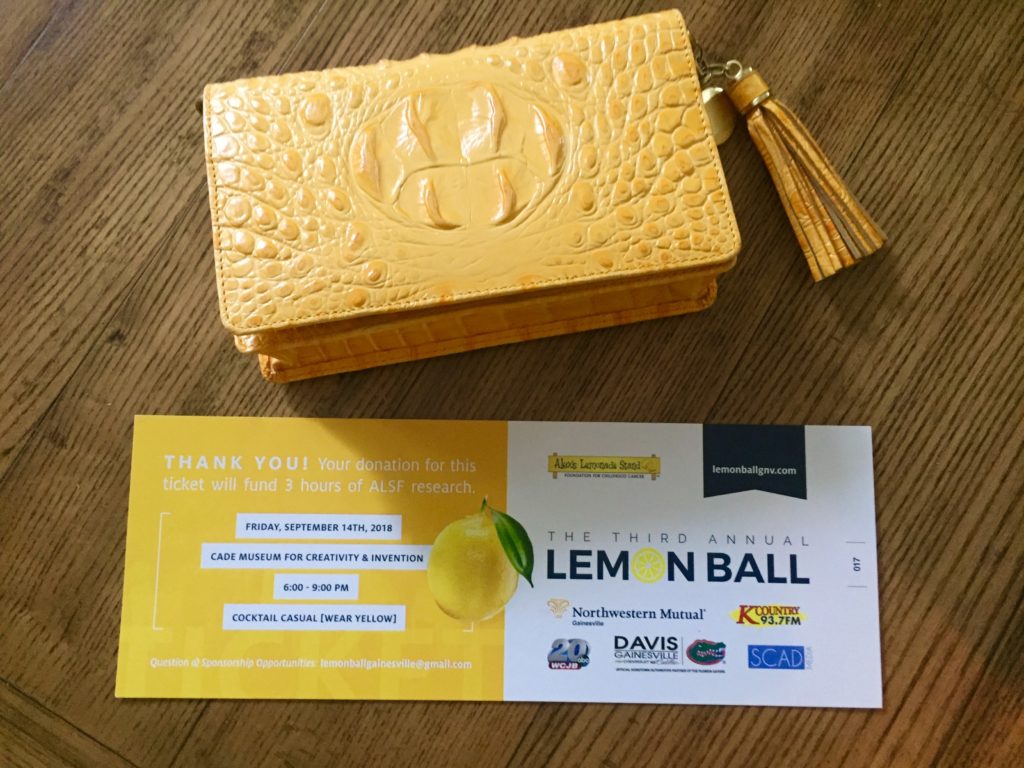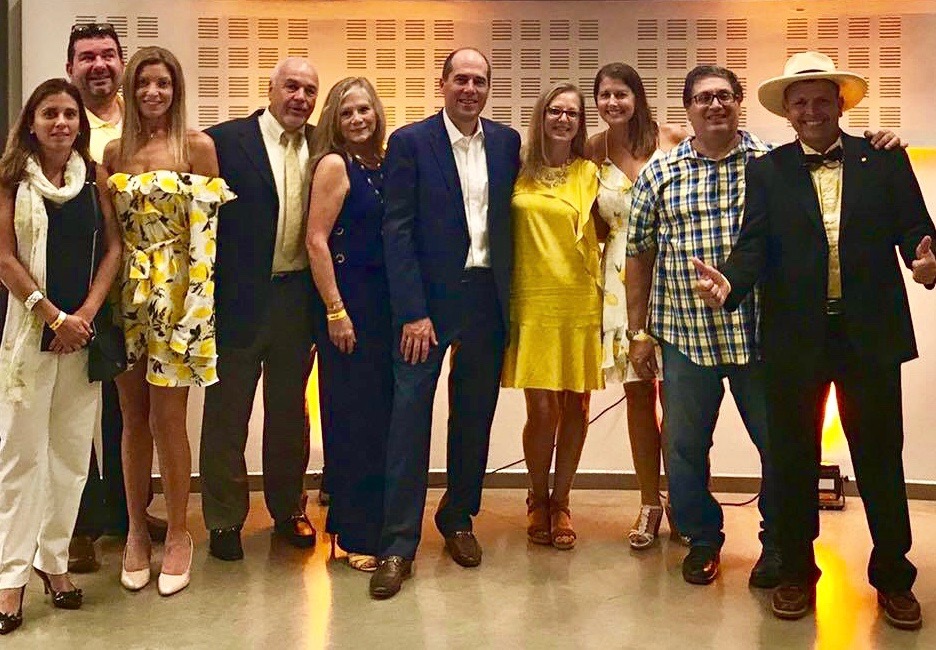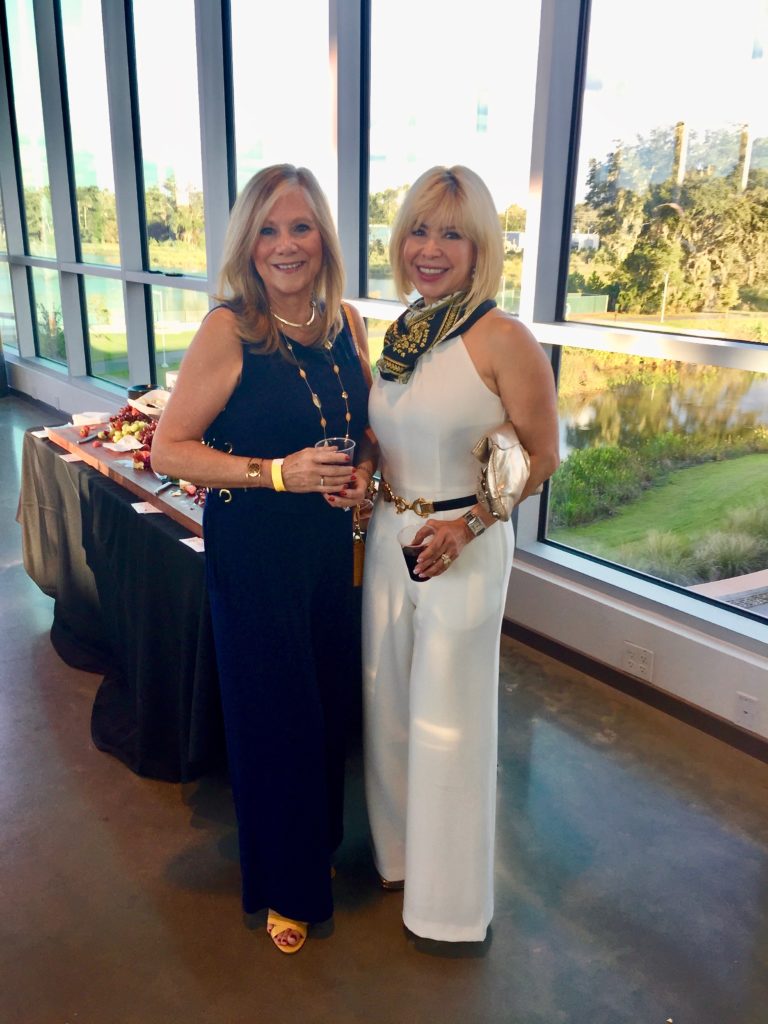 The Lemon Ball is a beautiful annual fall evening event to raise funds for Alex's Lemonade Stand Foundation (ALSF) and to fund national research for childhood cancer.
TRAVEL
Recently, I have been traveling. In September, our trip was to Ohio for a family visit, class reunion and the baptism of my great-niece.   Yes, it was a lot to squeeze into six days, but it was a ton of fun and lots of beautiful memories.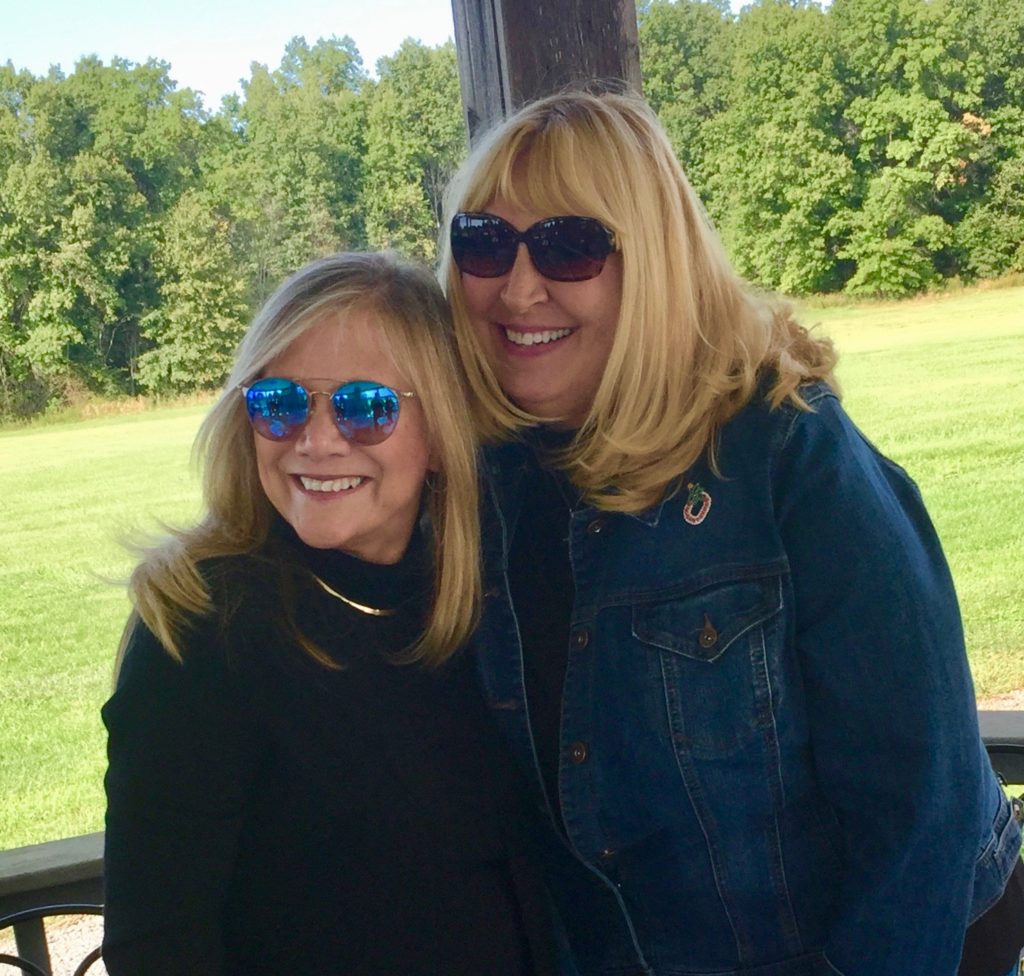 Here is the one and only Marcia, my very best friend since 7th grade!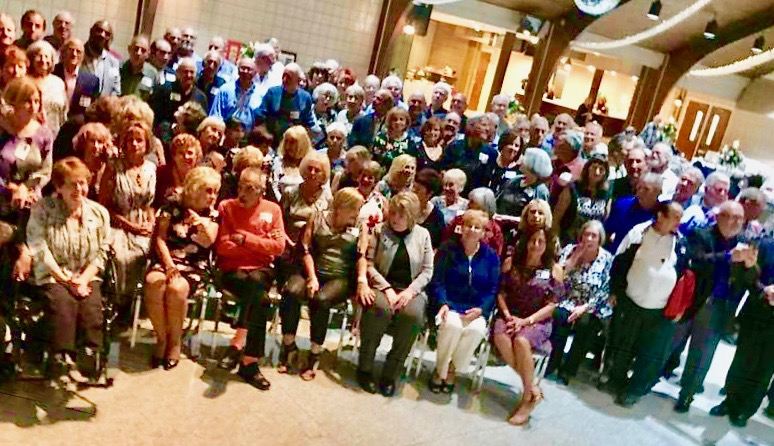 And here are all my friends from Chaney High Class of 68′.
Fortunately,  we were able to make time for some sightseeing and took a short drive to Geneva on the Lake. There we visited a couple of wineries located on Lake Erie.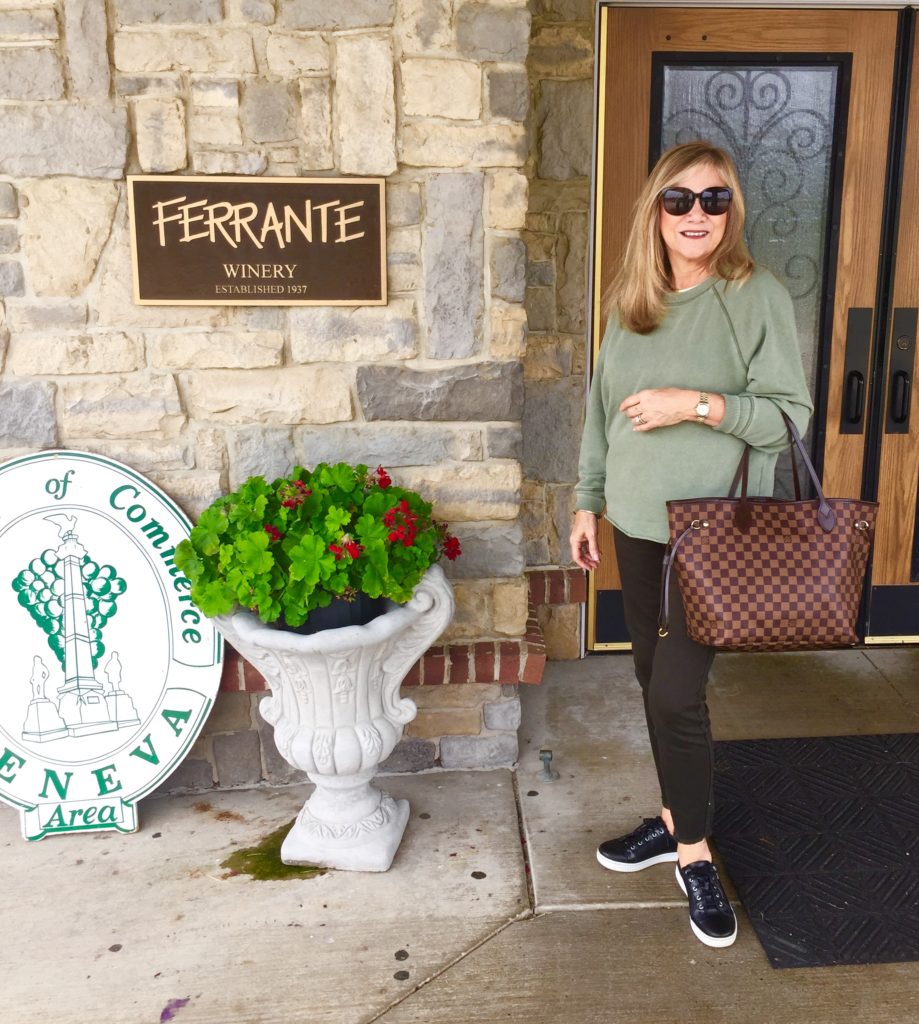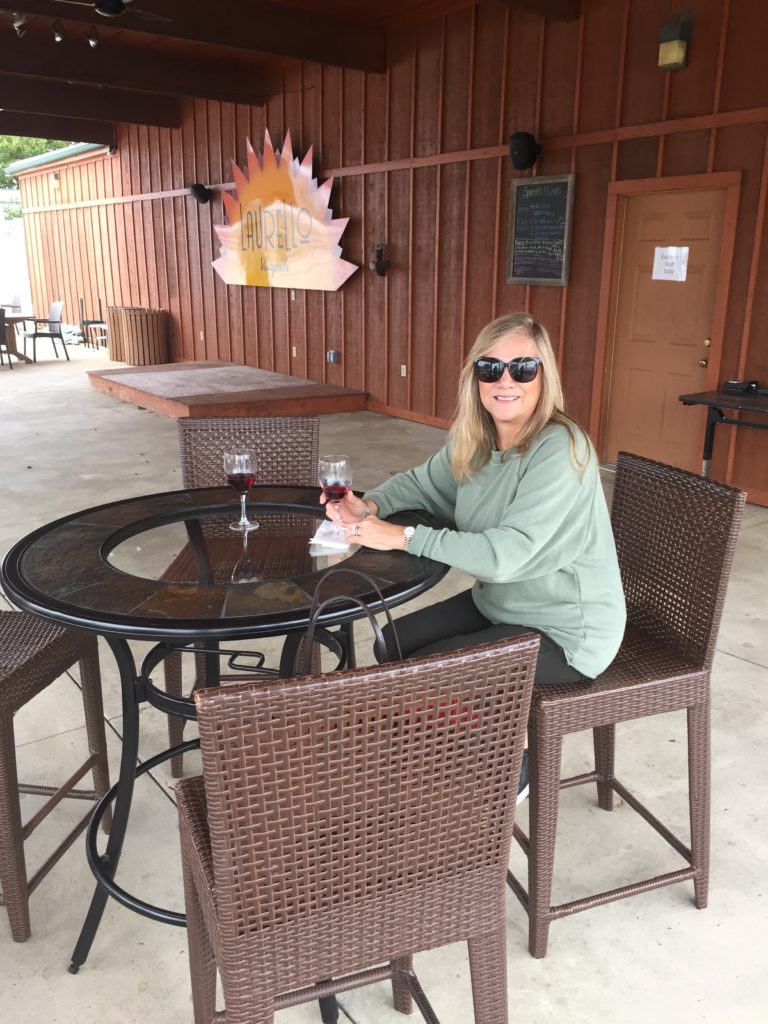 Indeed, September is a great month to be outside and visiting the Ohio/Lake Erie wineries. On the afternoon after our reunion, a casual get together was held at the local Mastropietro Winery.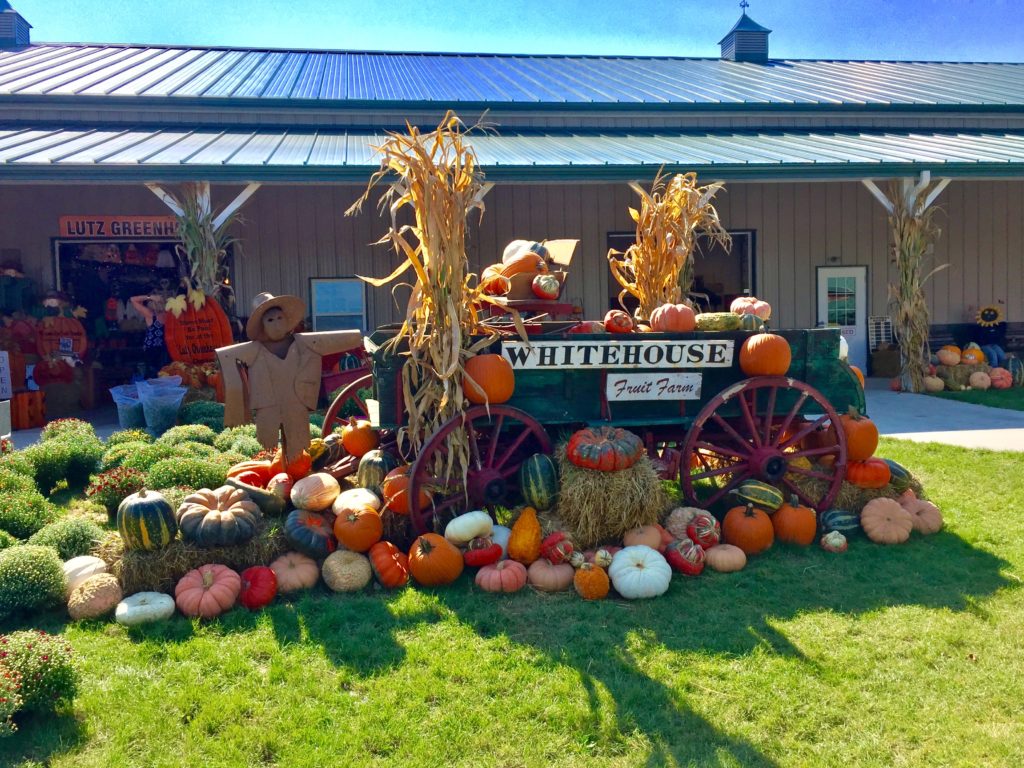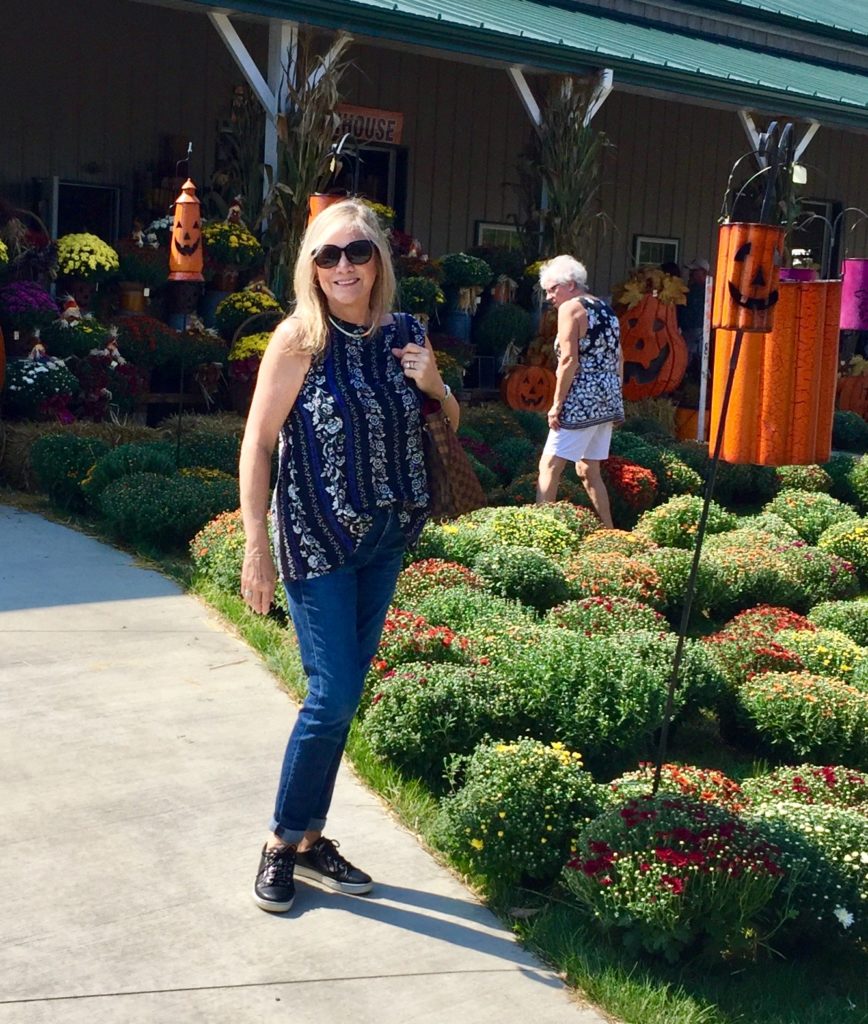 And then there is the fall harvest at the local fruit farms.  Of course, we made the time to enjoy an afternoon at the Whitehouse Apple Farm while they were celebrating the annual Fall Festival. Lots of tasty treats to eat, just too bad we couldn't fit some of these gorgeous mums on the plane.
Around Town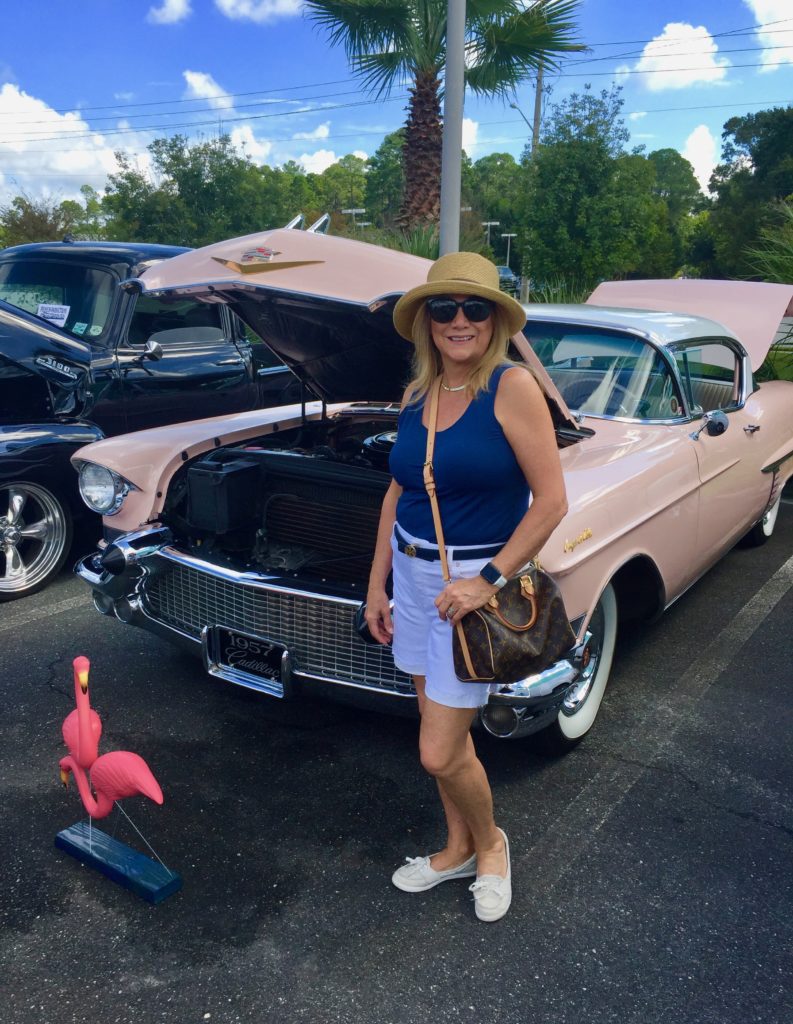 Meanwhile, back at home, it's the last Saturday of September, and we're off to a car show. Like I said earlier, "autumn has arrived"!  And there are lots of fun, exciting, activities and autumn happenings everywhere.
At last, this is where I am going to leave you today. I hope that you are enjoying my look back at September and will join me here at Distinctly Southern Style next month and see what October has in store for us as far as autumn happenings.
Thanks for stopping by and do be sure to drop me a note in the comment section below. I would love to hear what's happening in your corner of the world today.
Rosemary
This website contains affiliate links that may generate income for Distinctly Southern Style. All creative and opinions are my own.